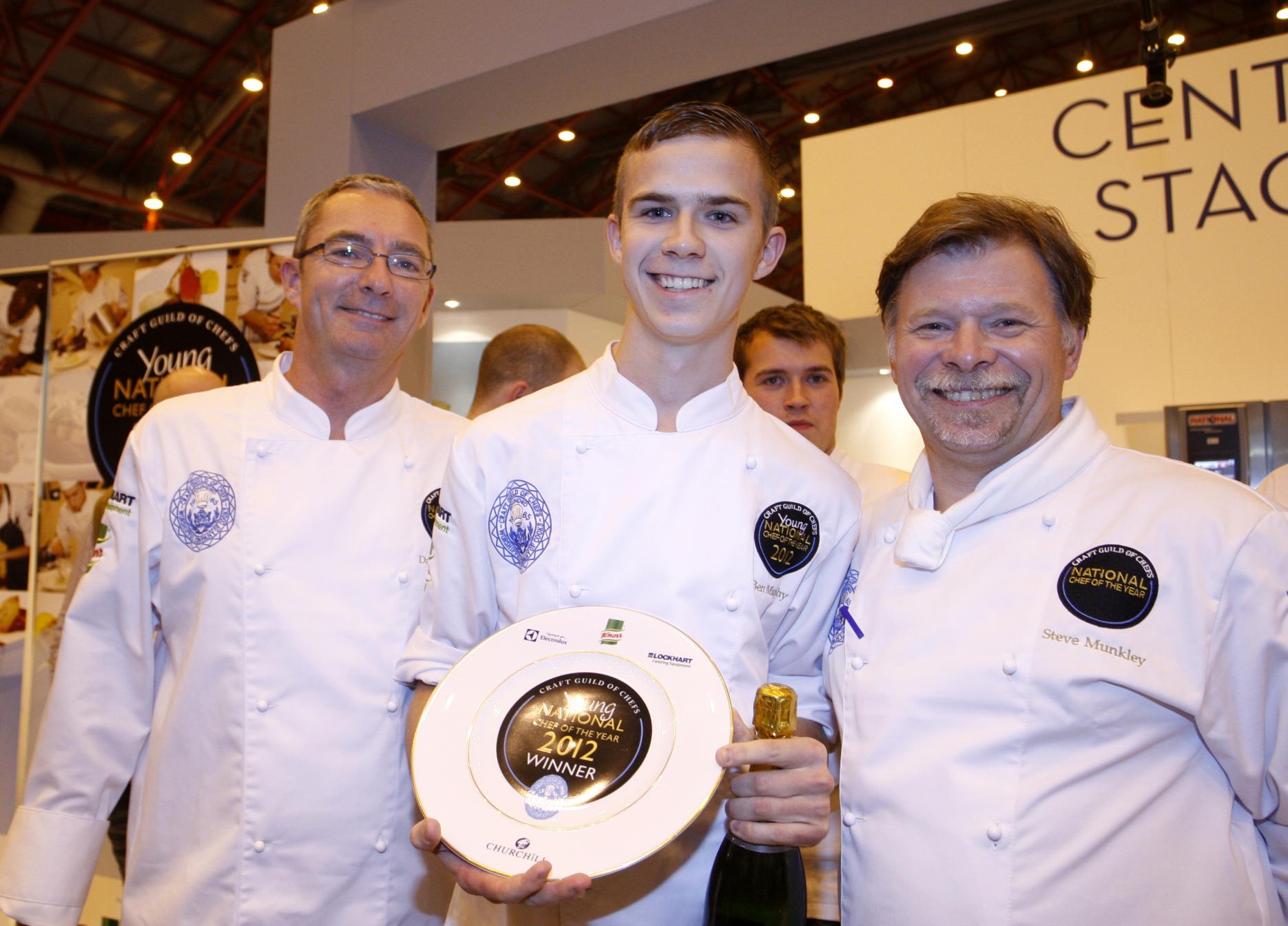 8th October 2012
Young National Chef of the Year 2012 crowned
Ben Murphy has beaten off seven other top young chefs to win the Young National Chef of the Year 2012 title.
Murphy, chef de partie at Koffmann's at The Berkeley, won with a winning menu consisting of sous vide duck breast, beetroot, goat's cheese and horseradish; pan fried sea bass, bacon, lemon, yolk and pea; and Calvados savarin, yogurt, apple, tarragon, apple crumble ice cream.
Runners up were Jack Allibone from Simpsons Restaurant in Birmingham, followed by Lewis Gallagher from the Stanley House Hotel & Spa.
Steve Munkley, event organiser and Craft Guild vice president, said: "He was innovative in his recipe development and delivery while being consistent across all three dishes. Ben's professional working methods shone through and his previous training and competition expertise including WorldSkills has again come to the fore."
This year's headline sponsors were Lockhart Catering Equipment, Unilever's largest brand Knorr and Electrolux. Other sponsors included Barry Callebaut, Blue Arrow Catering, Continental Chef Supplies, Churchill, Culinary Innovation, Gourmet Classic, RARE, Sheffield City College and Westminster Kingsway College.
Young National Chef of the Year 2012 finalistsJack Allibone, Simpsons Restaurant, Birmingham
Kristian Curtis, Simpsons Restaurant, Birmingham
Lewis Gallagher, Stanley House Hotel & Spa
Kevin Johnston, Banchory Lodge Hotel, Kincardineshire
Chris Munroe, Royal Garden Hotel, London
Ben Murphy, Koffmann's at The Berkeley, London
Rositsa Nikolova – House of Commons, London
Indalecio Sebastiao, OGH, Guernsey