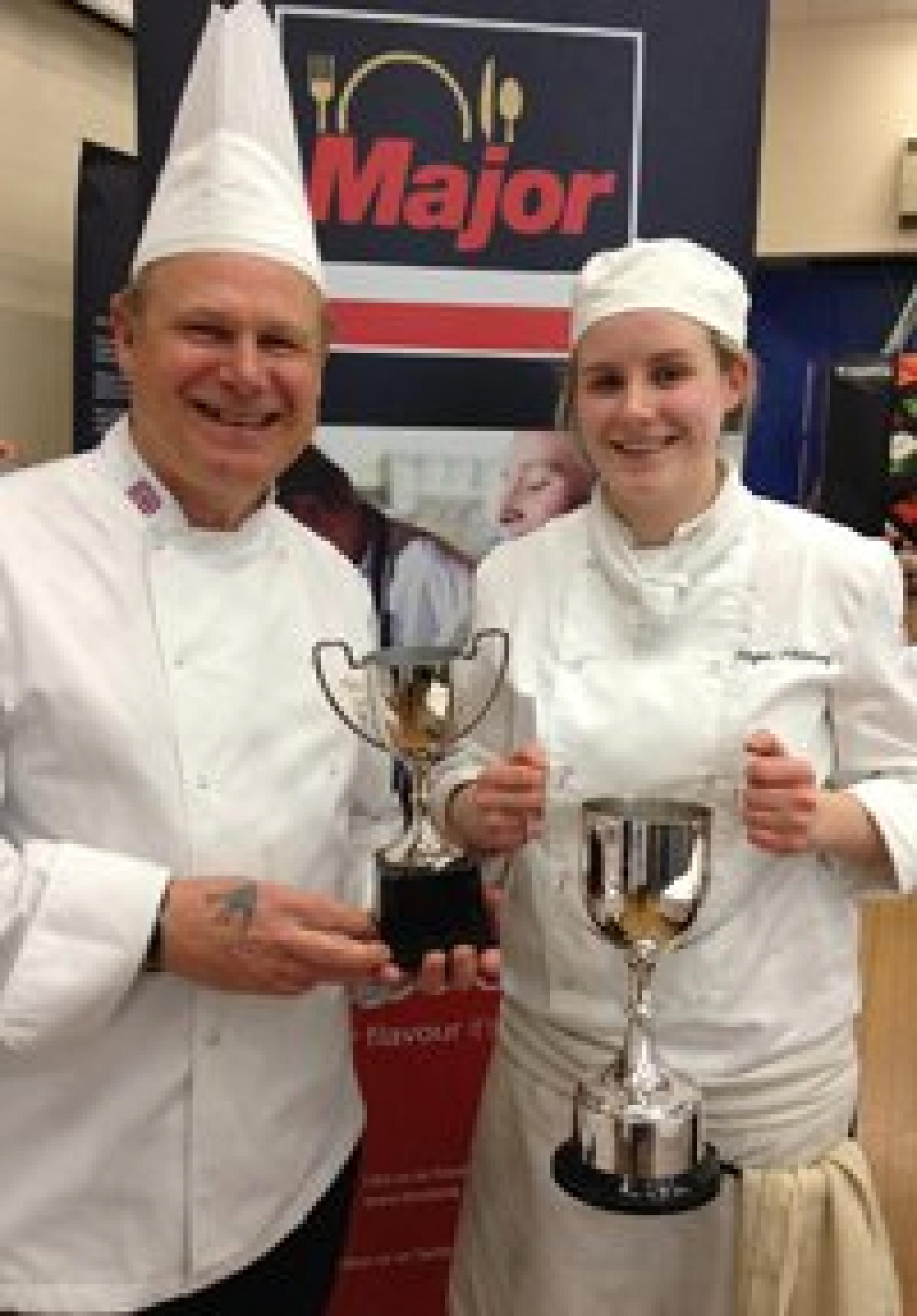 23rd May 2013
Westminster Kingsway College student chef wins 2013 Major Series and Culinary Challenge
The ladies took the lead at the 2013 Major Series and Culinary Challenge, winning both gold and silver at the Wessex Salon Culinaire at Brockenhurst College in Hampshire that took place from April 3-4.
Westminster Kingsway College student chef Megan O'Mahoney was acclaimed the winner of the Major Series title along with £500 in CCS vouchers and a year's free membership to the Craft Guild of Chefs.
Antonia Morosi, also from Westminster Kingsway, and Jay Thompson from South Devon College, took joint second place winning silver.
The Major Series, open to senior and junior catering college students, covered three main areas: display classes, static classes and restaurant skills, and the final was the culmination of eight heats held throughout 2012 all over the UK, all of which yielded impressive entrants.
It was originally to be held at the Hospitality show at the NEC in February but treacherous weather in the early part of the year meant the event was postponed and rescheduled to coincide with the Wessex Salon Culinaire.
Each year Major International is encouraged by its growth, with the latest heat at South Devon College in February 2013 attracting a record 120 entries.
"Over the years, the Major Series competition has grown from strength to strength," explained managing director David Bryant. "Today it is seen as one of the UK's premier competitions, and we see it as key to the development of the students and thus to the catering industry as a whole.
"The aim is not only to promote culinary excellence but to nurture talent. It's also a great way to encourage creativity and showcase the students' skills."
Major's executive development chef Brian Eastment, pictured with O'Mahoney, added: "It is nice to see upcoming young chefs with so much talent. Myself and the other judges are there to help with suggestions on how to improve their dish and maybe turn a silver medal into a gold medal."