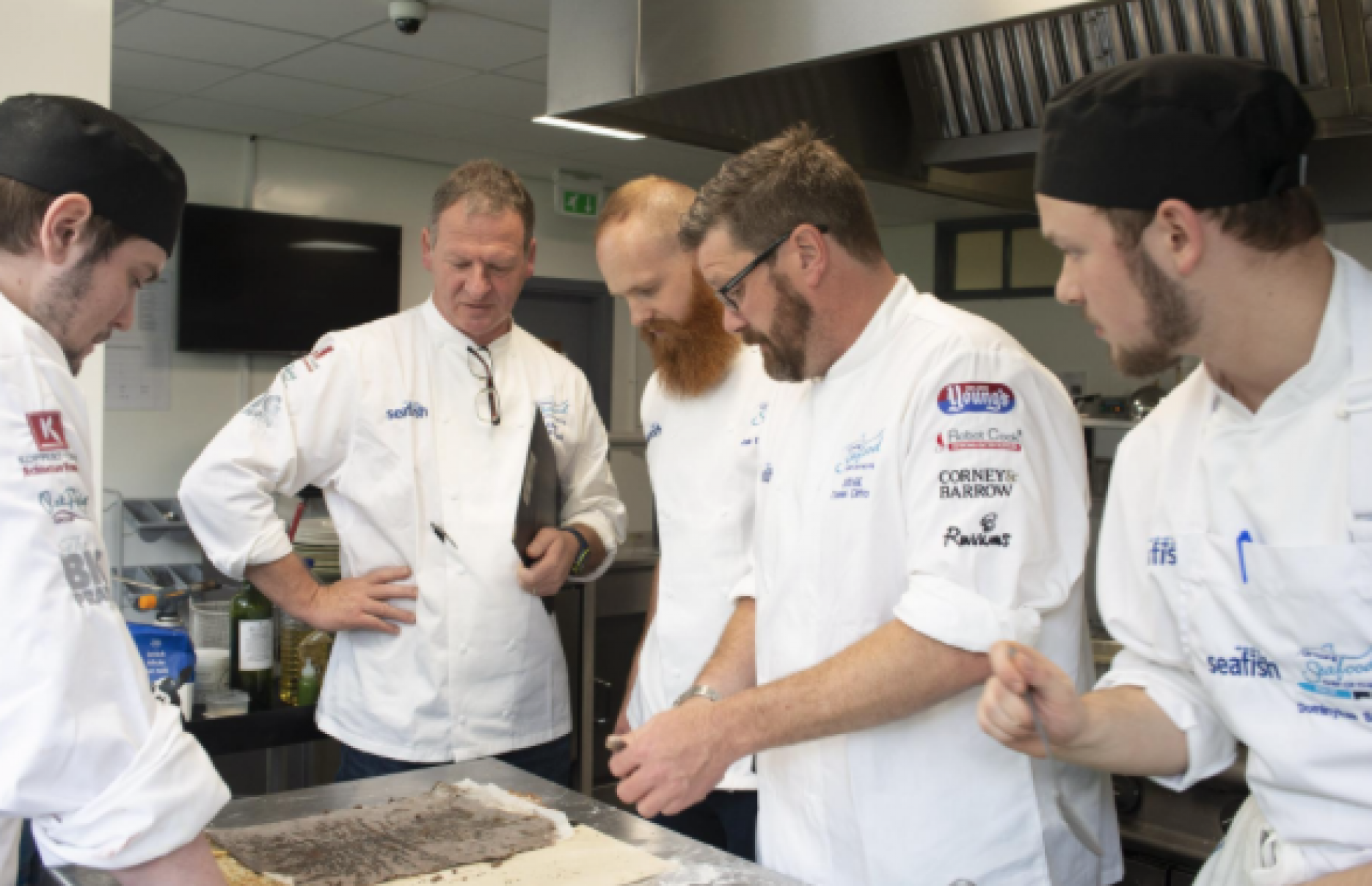 2nd March 2020
UK Young Seafood Chef of the Year 2020 opens for entry
Seafish has announced The Young Seafood Chef of the Year competition, in association with The Grimsby Institute, is open for entries for college and apprentice chefs under the age of 25.
College and apprentice chefs have been challenged to create a three-course menu for six covers. 
Young's Seafood will provide this year's species:
Starter: Plaice whole 400-500g MSC OR Lemon sole whole, Scotland responsibly sourced/Iceland MSC. 
Intermediate: Halibut Norway fillets 500g – 900g farmed Global G.A.P certified. 
Main: Hake whole 1-2kg MSC Scottish
Whole Icelandic haddock 500g – 1kg MSC. 
Michelin starred chef and restaurateur Mark Sargeant has been announced as the head judge for 2020. He started his career with working with Gordon Ramsay at Aubergine in 1997 and in 2002 he was crowned the Craft Guild of Chefs National Chef of the Year. 
Chef including Daniel Clifford, Cyrus Todiwala and Tom Aitkens who have all been head judges at the finals are supporters of the competition. 
The initial entry requires teams to submit their menus online by 1 April 2020. Round Two is a culinary skills test where teams will focus on the filleting and preparation of the menu they submitted in the first phase of the competition. 
The Regional Heats will take place at Coleg Llandrillo Cymru in North Wales (1 May), City College Norwich (22 May) and Sunderland College (15 May). 
The three highest scoring teams will advance to the Grand Final on 12 June 2020, which will be held at the Grimsby Institute University Centre. Teams will be scored on teamwork, hygiene and cooking. 
The winners will receive £500 for every team member, a competition trophy as well as a Seafood competition medal.