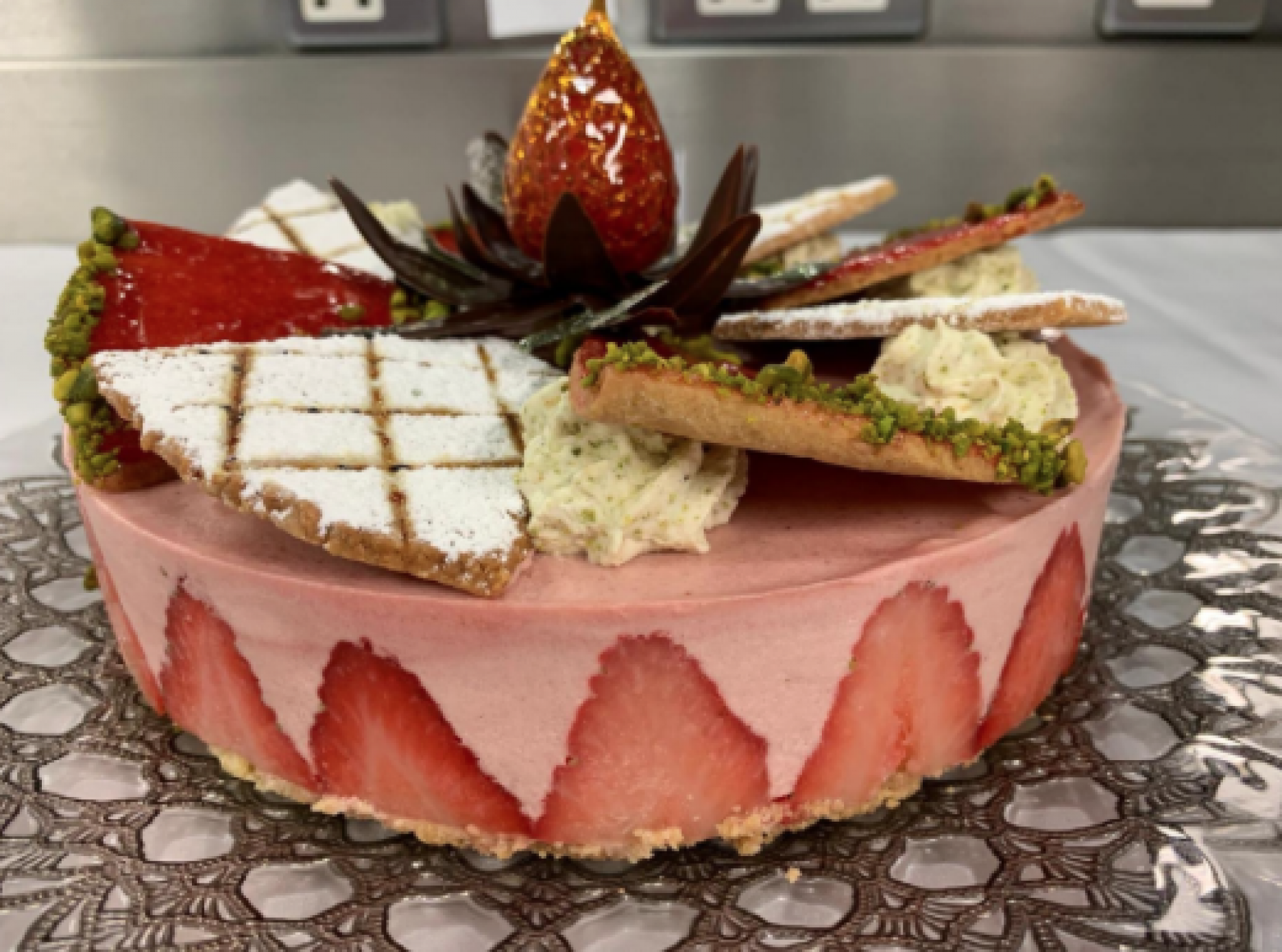 6th March 2020
Six students reach Young Pastry Chef of the Year final
Six catering students have advanced to the final of the 2020 Young Pastry Chef of the Year competition.
The six finalists include: 
Victoria Hollingsworth - The Gleneagles Hotel. 
Ruth Dowie - Ayrshire College. 
Chloe Hammond - Claire Clarke Academy - MK College. 
Lourdes Callum Shaw- Kings College. 
Mark Barnes - Grand Hotel Eastbourne.
Caitlin Kemp-Powell - Farnborough College.
Two chefs from each semi-final advanced to the last stage of the competition. For the 2020 competition the semi-finals were hosted at City of Glasgow College, The Sheffield College and Town and Country. 
During the semi-finals the 12 catering students were challenged to create the Classic Gateau McMahon. The recipe includes made from a sable biscuits - a set bavarois- fruit flavoured - finished with cream - more biscuit and chocolate.
The Young Pastry Chef of the Year final will take place on 7 April 2020 at The Claire Clark Academy in Milton Keynes. 
Lorna McNee, sous chef at Restaurant Andrew Fairlie and judge at the Glasgow semi-final, said: "When being asked to judge at the semi-finals of Young Pastry Chef of the Year I was honoured to have been asked. It's a real pleasure to be able to be involved in something like this and to see the young future of chefs coming through."
The overall winner will receive the David Lyell Scholarship, which was set up in memory of the former chairman of Town & Country Fine Foods. The competition is open to pastry chefs aged 23 and under on 1 march 2020. 
Kayleigh Turner, lead pastry chef at Number One, added: "Having competed myself I see the importance of competing and dedication it takes to be a part of something like this. 
"I'm looking forward to seeing what the candidates have to offer and help them move forward into an amazing career. As serious as competing is I hope all have fun and enjoy the day!"