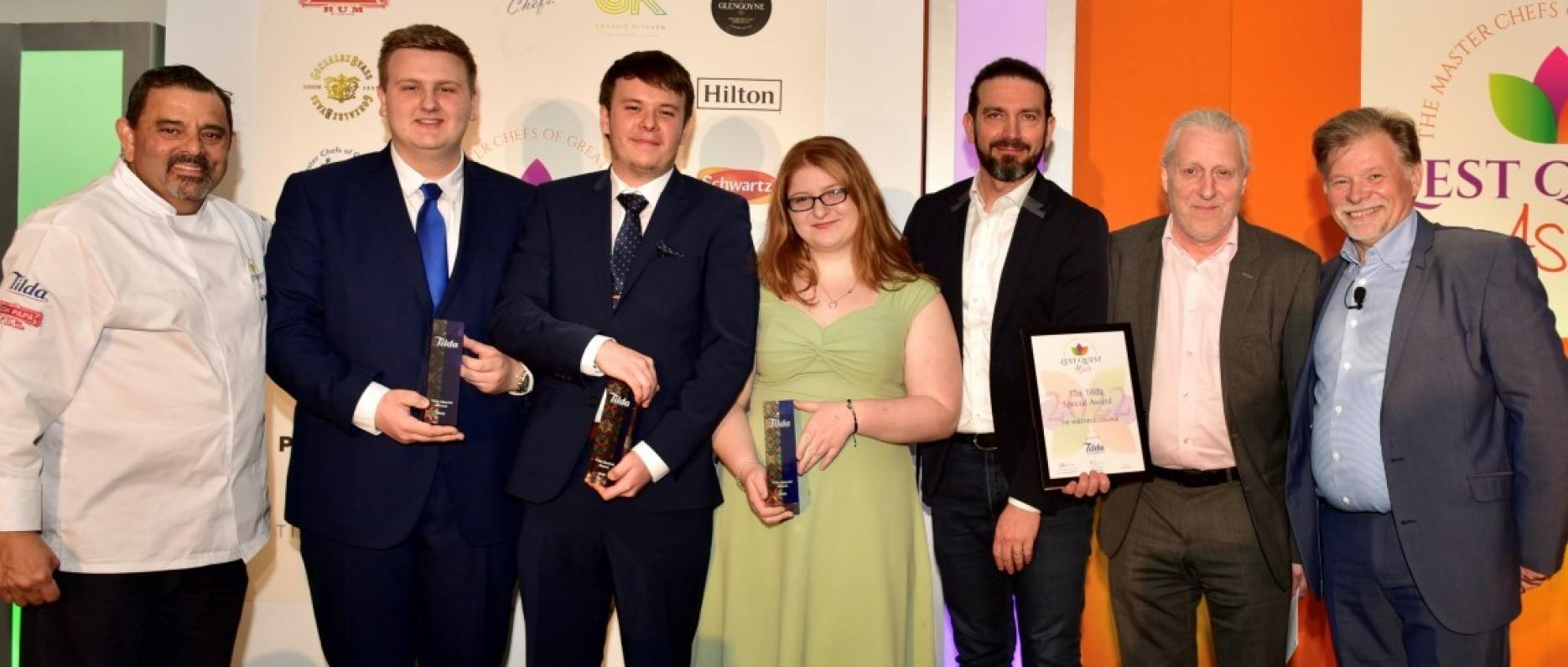 25th April 2022
The Sheffield College secures Tilda Special Award at Zest Quest Asia
A trio of students from The Sheffield College wowed judges during the recent Zest Quest Asia finals, taking home the Tilda Special Award.
Student chefs Jack Hayes, Max Heath and Rhiannon Siddall won an exclusive trip to Italy with Tilda, along with being named overall champions of the 2022 competition.
The judges felt the dishes went 'above and beyond every part of the criteria' with their creativity, good flavour, texture and skill, as well as the addition of an amuse bouche of Goi Cuon (a Vietnamese summer roll) made from Tilda Basmati rice flour.
Annette Coggins, head of foodservice at Tilda UK, said: "We're stunned each year by the dishes created by the talented student chefs that take part in Zest Quest Asia and this year was no exception.
"The competition was tougher than ever – and the students really put the judges through their paces! The dishes created by our new champions were exceptional. We'd like to extend our congratulations to all of the finalists; we're thrilled to see that the future of Asian cuisine is in good hands!"
As the new winners of Tilda's prestigious award, the trio will enjoy an exclusive, all expenses paid, two-night trip to Northern Italy where they will be able to experience the region's finest food and explore the rice fields where the world-famous Tilda rice is grown. 
Cyrus Todiwala added: "We're in awe of the standard that the finalists were cooking at, the food presented this year is what we'd expect from senior competitions – these young chefs absolutely blew our minds away.
"The students from Sheffield College are such worthy winners and they should be incredibly proud of what they achieved. Their creativity, the effort that went in and putting it all together – they were brilliant."