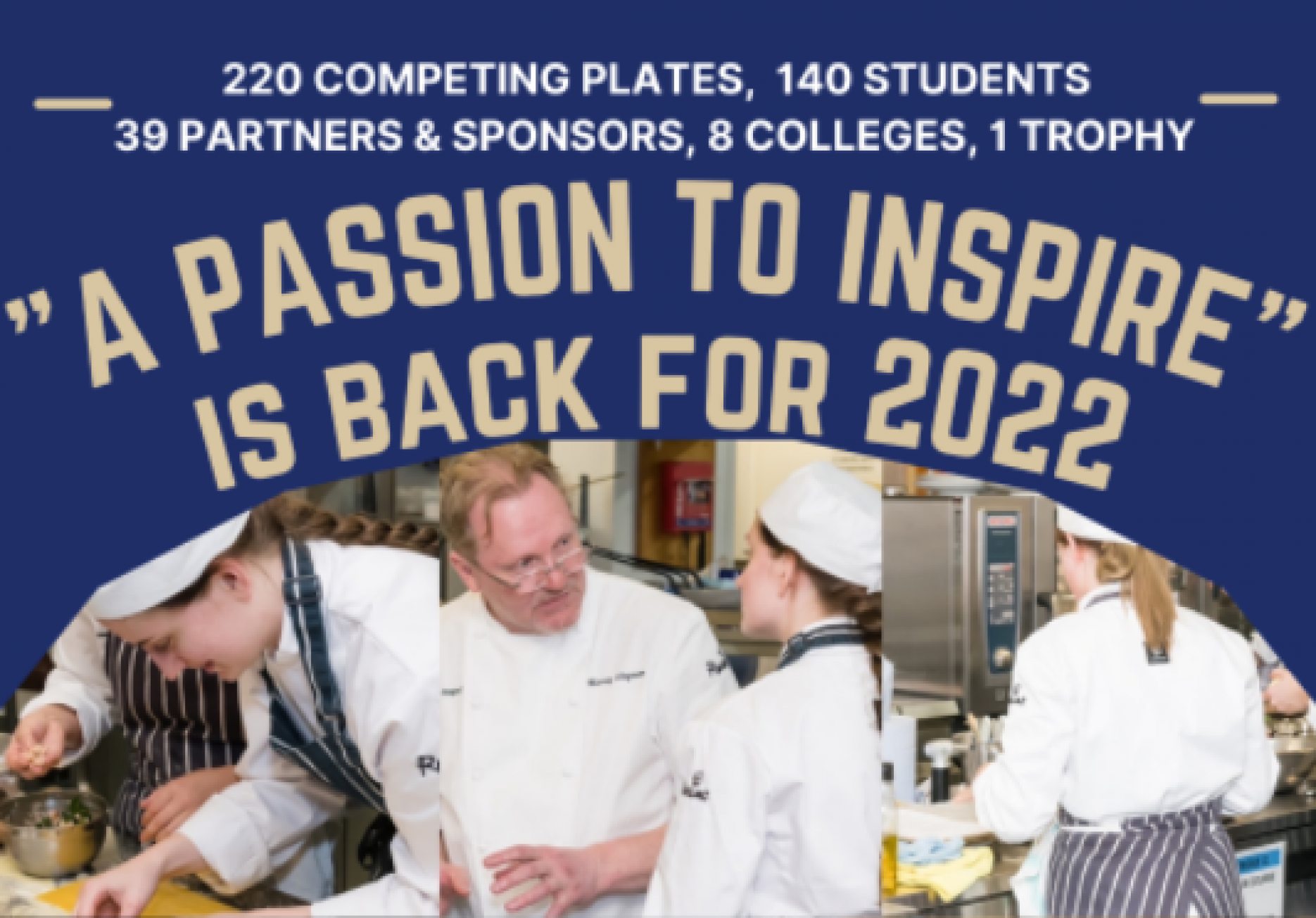 29th April 2022
A Passion To Inspire announces seven finalists for competition final
After three months of 'inspirational hard work' and 34 teams competing across seven heats, the seven finalists for Passion 2022 have been announced.
The Passion To Inspire competition will take place on 10 May 2022 at West Suffolk College, Bury St Edmunds. Colleges throughout East Anglia will compete to take home the A Passion To Inspire trophy.  The competition aims to 'inspire' the next generation of hospitality professionals by helping them develop to the next level.
The seven finalists include:
West Suffolk College (Bury St. Edmunds)
Suffolk New College (Ipswich)
New City College Hackney
The College of West Anglia (Kings Lynn)
City College Norwich
Colchester Institute
Cambridge regional College
The front of house judges include Karine Canevet, Nick Mills and Bradley Dorrington. The kitchen judges are Steve Munkley, Daniel Clifford, Adam Smith and Mark Poynton.
Bradley Dorrington said: "On Tuesday 26th April I had the pleasure of hosting the first Passion to Inspire Front of House Upskill day. Bringing industry professionals to West Suffolk College to provide such brilliant, engaging information to the next generation of our industry.
"It was a special day, enjoyed by students, lecturers and professionals alike. It never ceases to amaze me what our industry can do when we pull together. Truly magic and inspiring."
The prizes for winning include meeting the iconic Pierre Koffmann, Ross Sneddon and Henrique Sa Pessoa at The 23rd Skills for Chefs Conference. The winners will also receive Chefi knife rolls and clothing from Russums as well as the trophy.