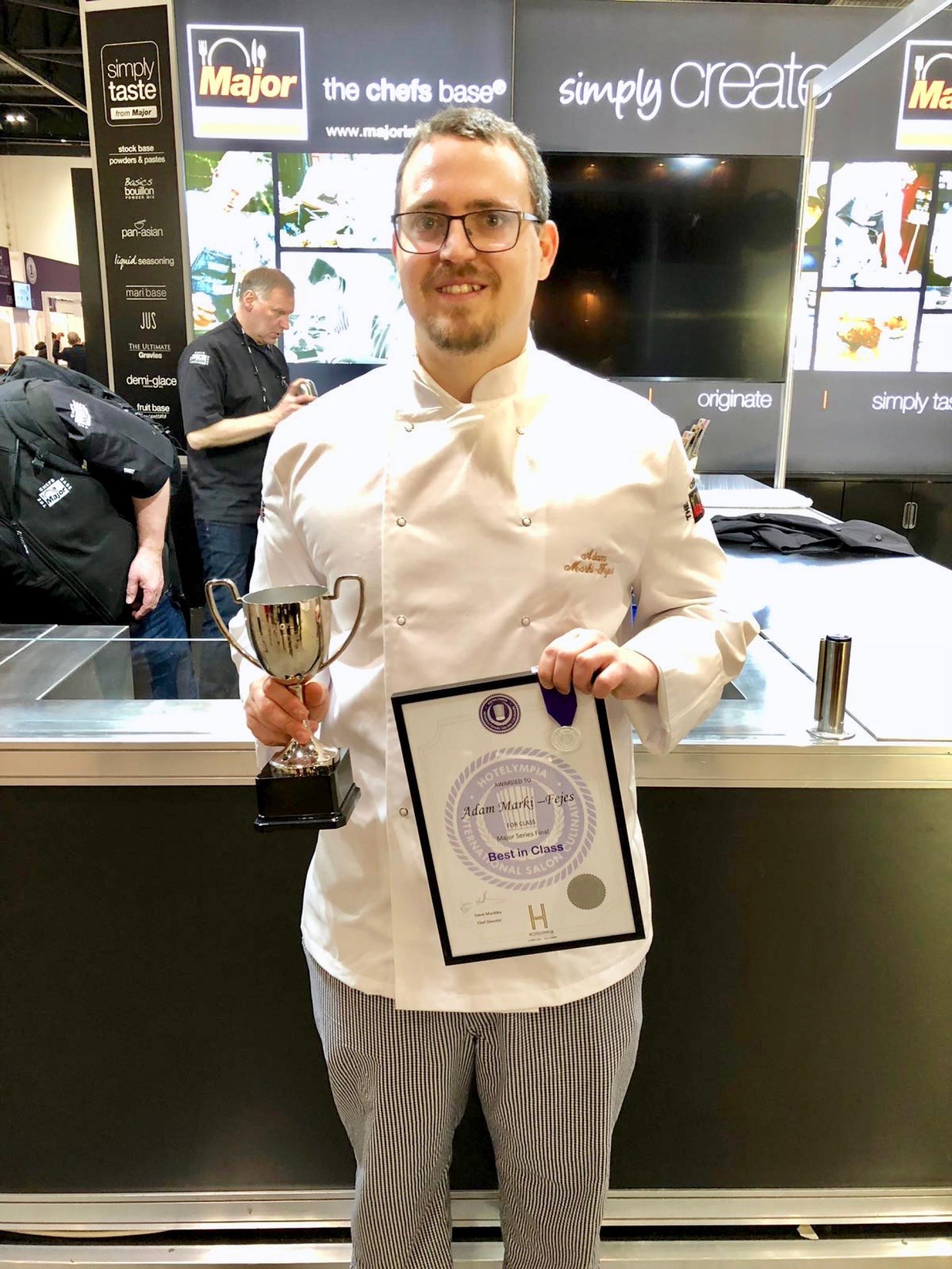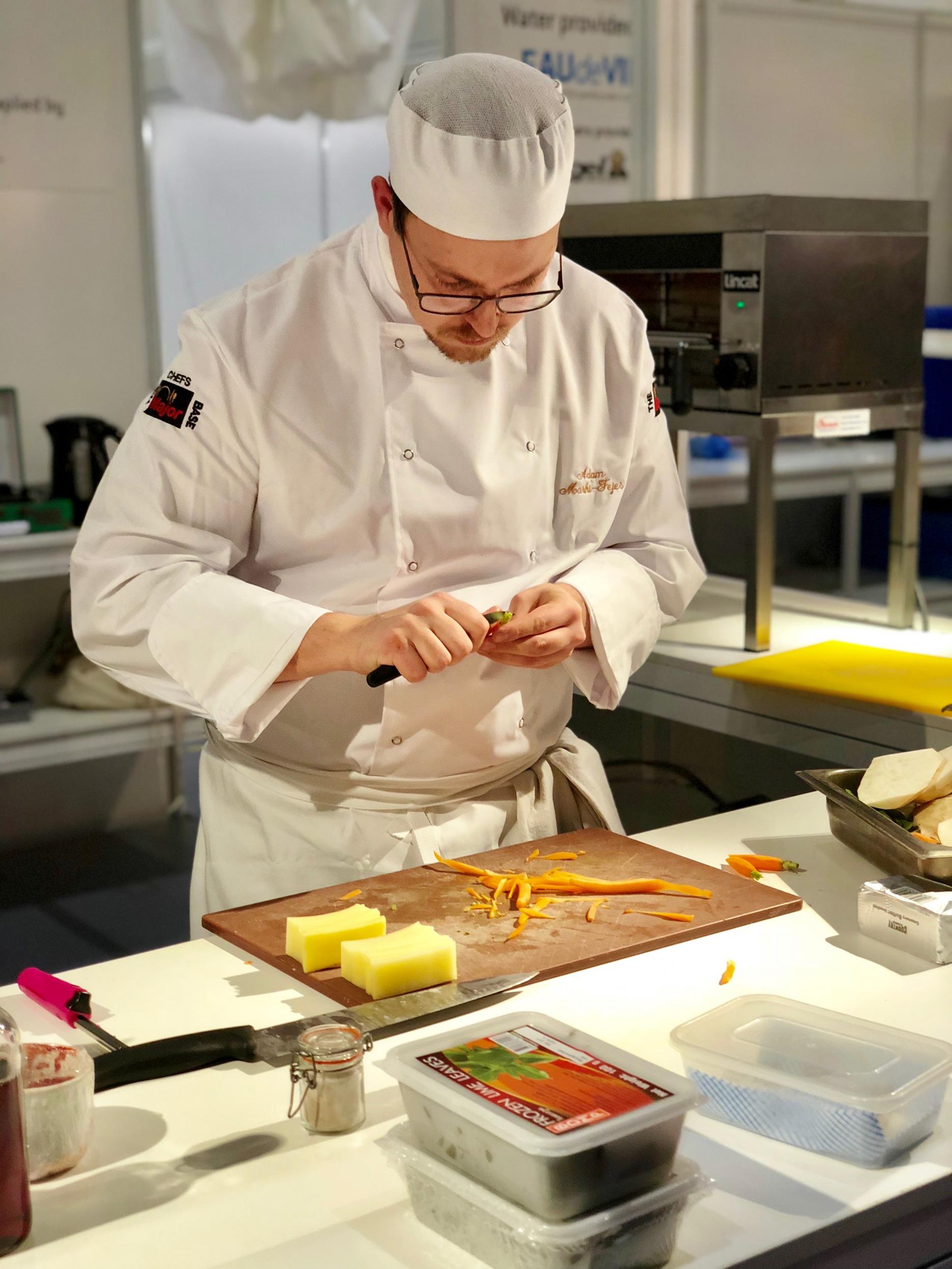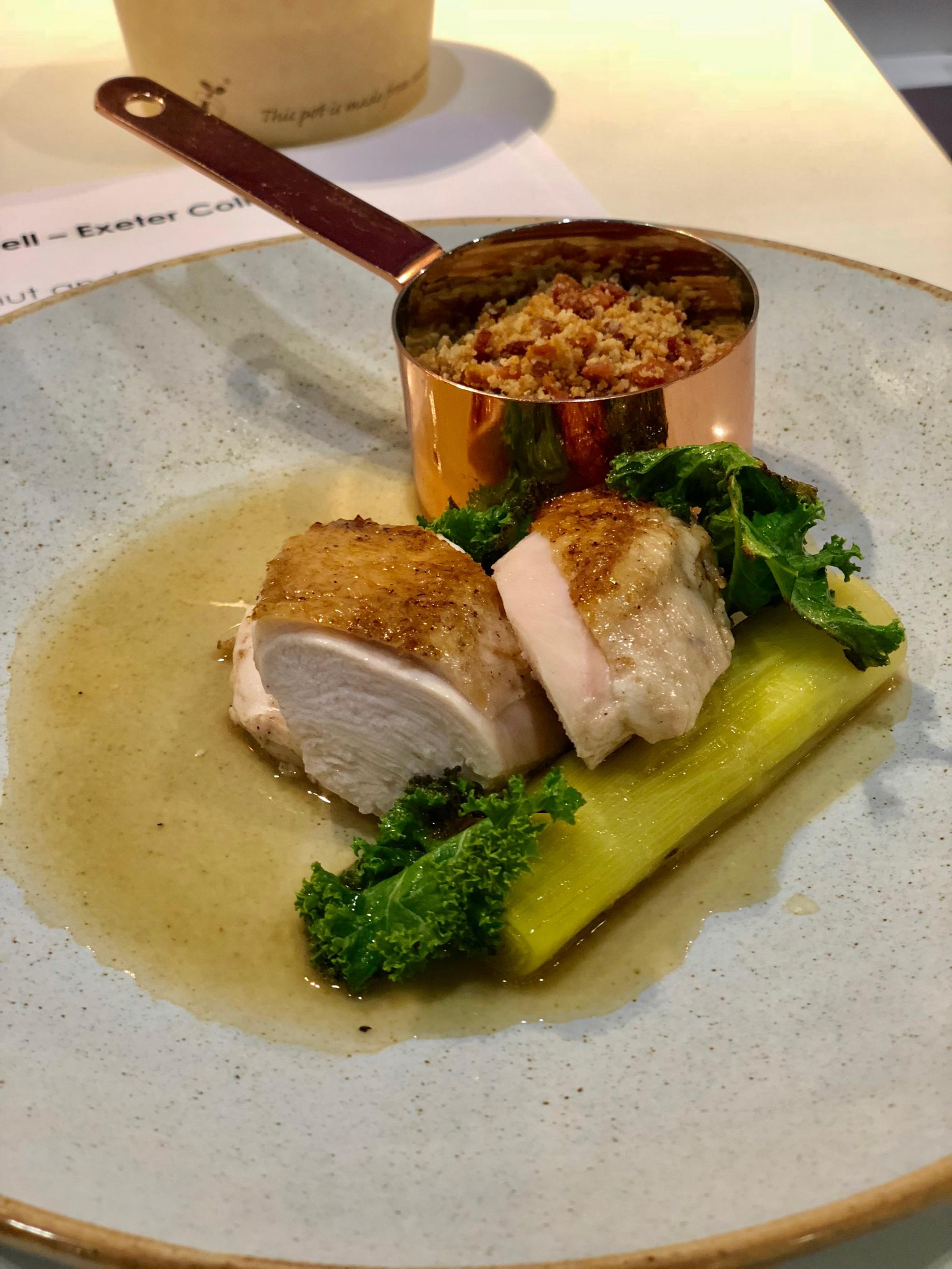 15th March 2018
Major Series crowns 2017/18 winner during Hotelympia grand final
Major Series rounded off its 2017/18 competition during Hotelympia this month (5 March) with co-host the Craft Guild of Chefs, as Adam Marki-Fejes from Bournemouth and Poole College took home the winning title.
With just one hour to cook and serve two portions of both a pop-up kitchen soup and "modern" chicken dish using Major products, the 10 finalists took to the Live Kitchen where they created "some stunning dishes."
Fergus Martin, Major's food service development chef and team manager for the Craft Guild of Chefs Culinary Team, commented: "The winning dish really impressed me with how well balanced it was and how the flavours all worked together to create a modern twist on a classic dish."
Craft Guild of Chefs member and judge, Wayne Harris, added: "Each chef created interesting and tasty soups out of the variety of Mari bases and stocks that were available to them during the final.
"It was great to see some outside-of-the-box thinking - the standard showed that they had obviously researched and practised their dishes beforehand."
As well as the reigning Silver title, Marki-Fejes's dishes - Tom Yung Goong soup and chicken with pork, leek and apricot stuffing rolled in Serrano ham - saw him awarded £500 worth of vouchers for himself and £250 worth for his college.
He said: "I had very basic knowledge when I started at college but I have learnt a lot in my time there from the excellent lecturers. I hope to one day open my own restaurant with my fiancé but for now, I'm keen to keep on learning and gaining experience, and to make a bit of a name for myself in the industry." 
Major said: "Huge congratulations to all of this year's finalists whose hard work and determination clearly showed in their performance.
"We would also like to thank the Craft Guild of Chefs for their on-going support. It's really important to us that we continue to encourage and support young chefs on the path to pursuing excellent careers in the culinary industry, and without the students unfaltering commitment and passion, this wouldn't be possible."