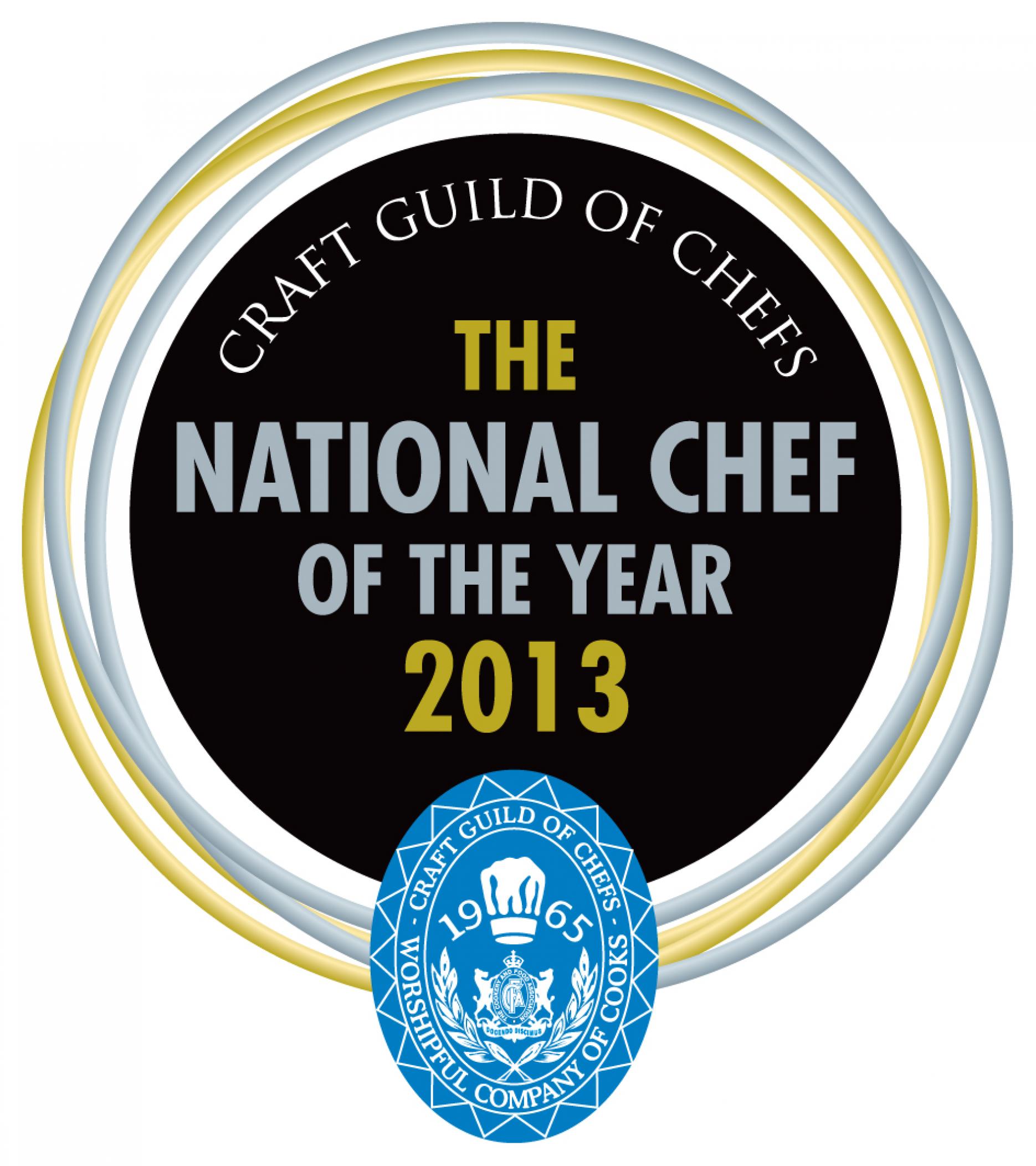 8th July 2013
Craft Guild of Chefs National Chef of the Year 2013 finalists announced
Eight outstanding chefs have made it through to the Craft Guild of Chefs National Chef of the Year 2013 final, which will take place at the Restaurant Show on Tuesday, October 8.
The finalists were chosen out of 44 of the UK's top chefs following four nerve-racking semi-final heats in London and Sheffield over the last three weeks.
Each finalist will now be invited to a mentor day with workshops, a masterclass with chefs Phil Howard and Alyn Williams, expert advice on preparing for the final and the unveiling of the mystery basket of ingredients in a farmer's market-style exhibition before the live showdown in October.
As well as national acclaim, the chef that takes the title also receives an impressive haul of prizes. For example, last year's winner Alyn Williams was rewarded with cash, an exclusive study trip with dinner at a three-starred Michelin restaurant in France, a second study trip to Norway, masterclasses and specialist chef's products and equipment.
Competition organiser and Craft Guild vice president, David Mulcahy, said the finalists had done extremely well as this year's heats were very closely contested with competitors being fully focused producing some truly excellent dishes.
"As the date now looms to take the National Chef of the Year title, competitors now have to get their heads down in preparation for October's final," he said.
"It's difficult because each finalist is a busy working chef, but I can't emphasise enough the importance of practice, practice and even more practice. We hope they get as much as possible out of the mentor day arranged for September 20, which aims to give them a better understanding of what they are going to face at the final.
"The mentor day may also be just what the doctor ordered when it comes to one of the biggest challenges in the final, the mystery basket, with finalists having to pick seasonal produce from land and sea from an order form just before the final.
"In my view, it is the ideal opportunity to explore under-exploited, seasonal ingredients they could effectively use.
"Ultimately, what judges will be looking for on the day is seasonality, good sourcing, and a well balanced menu. We can't wait to see what this year's finalists pull out of the bag."
Now in its fifth decade, the National Chef of the Year competition is recognised as the most prestigious culinary challenge in the UK and the one aspiring chefs want to win. The 2013 winner, who will join a roll of honour of celebrated chefs such as Gordon Ramsay, David Everitt-Matthias, Mark Sargeant and Simon Hulstone, will be acclaimed at a glittering awards ceremony and VIP dinner.
Joining David Mulcahy and chairman of judges Phil Howard as this year's ambassadors are Angela Hartnett, chef proprietor of Murano, and Atul Kochhar, chef proprietor of Benares.
The National Chef of the Year 2013 is in partnership with Lockhart Catering Equipment and Knorr and in association with CCS, Blue Arrow, Churchill, Electrolux, RARE, Cacao Barry, Culinary Innovations and New Covent Garden Market.
The 2013 finalists are:
Russell Bateman, head chef, Colette's Restaurant, Hertfordshire
Alex Bond, head chef, Turners Restaurant, Birmingham
David Bush, senior chef de partie, House of Commons
Hayden Groves, executive chef, BaxterStorey
Lahiru Jayasekara, head chef, The Manor, Weston-on-the-Green, Bicester
Joe McCafferty, head chef, Bone Daddies Flesh & Buns, London
Simon Webb, head chef, CH&Co
Andrew Wright, sous chef, Restaurant 23, Leamington Spa