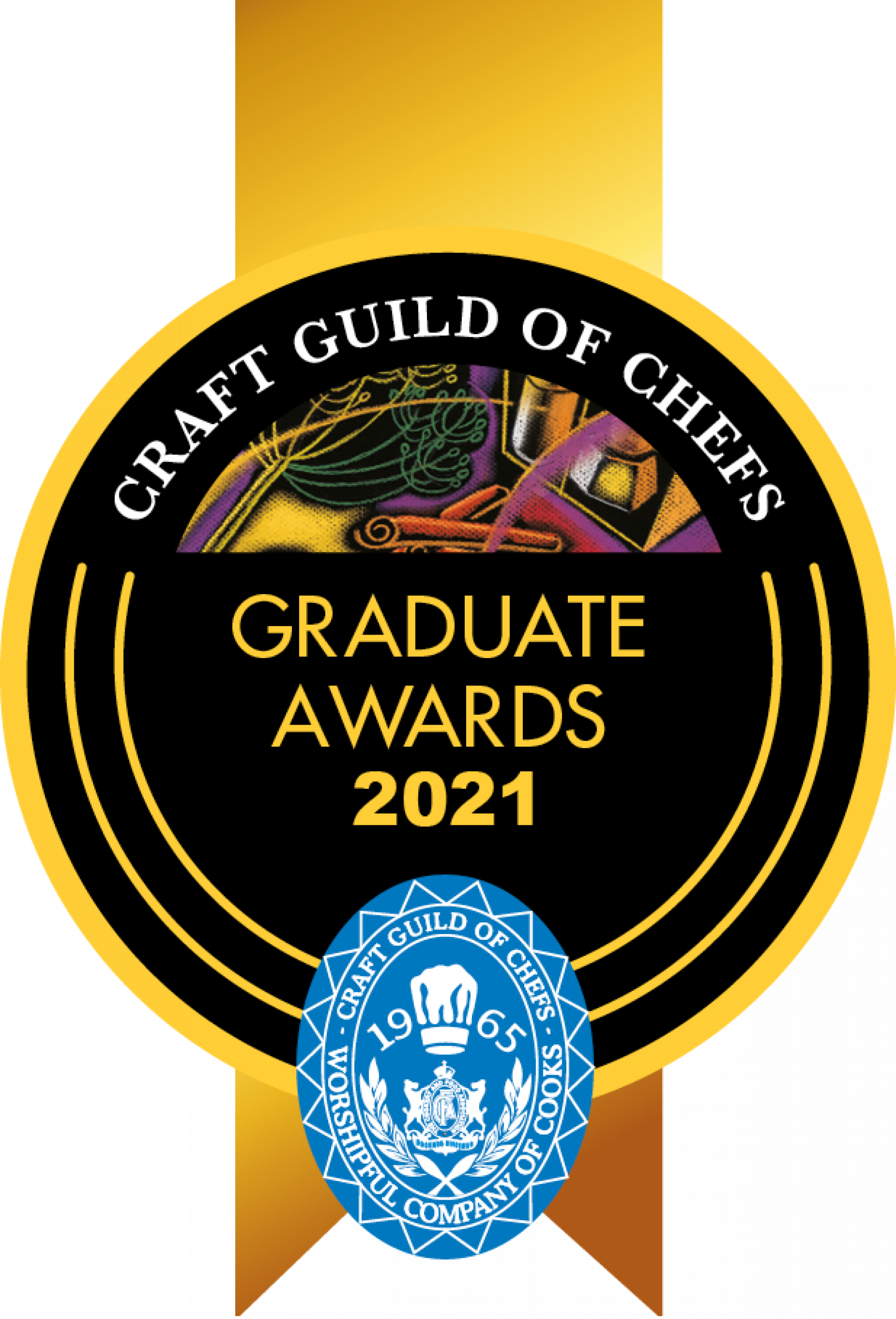 4th June 2021
Craft Guild of Chefs names 33 young chefs advancing to Graduate Awards semi-finals
The Craft Guild of Chefs has announced the names of the 33 young chefs who have progressed to the next round of the Graduate Awards, scheduled to take place in London and Sheffield this summer.
The Graduate Awards offer chefs aged under 25 the chance to improve their culinary skills, build confidence and the opportunity to put themselves into the national spotlight.
Over the next few weeks the 33 chefs will be using a range of 'inspiring' mentoring videos to help them prepare for the semi-final stage. This includes butchery and fishmongery tasks and instructions on how to make an apple tart; these videos have been created by Westminster Kingsway College and Andrew Ditchfield, pastry chef at the House of Commons.
The Graduate Awards are being chaired by former National Chef of the Year and head chef at The Falcon Castle Russell Bateman and consultant pastry chef Will Torrent.
Founder of the Graduate Awards and vice-president of the Craft Guild of Chefs, Steve Munkley said: "It's been really inspiring to see chefs putting themselves forward for this year's event despite many young chefs still being on furlough or facing uncertainty over their futures during the entry stage.
"I believe these chefs have done the right thing in pushing themselves to work on their skills so they can come back stronger and really focus on their own careers.
"However, we know things are still challenging for young chefs so our committee will be on hand to support them on this journey. For the first time ever, we've introduced a mentor to the final exam who will be there to help chefs with any questions they may have; mentoring is going to be so important as chefs look to grow in confidence."
Taking part in the Sheffield Kitchen semi-final will be:
Megan Beale
Phillip Ho
Chris Lowe
Abigail De-Ats
Tomas Wood
Joseph Ebanks
Charlotte Benbow
Tyler McKeevor
Charles Knight
Adam Childs
Theo Hadjitofi
Connor Farrer
Completing the London Kitchen semi-final will be:
Gerry Sands
George Baldwin-Edie
Thomas Bayliss
Kenny Markham
Taylor Davis
Opeoluwa Odutayo
Joshua Singer
Adem Eyyup Ali
Josh Oliver Butler
Maia Bashford
Aneta Styrkacz
Lewis Tull
Ben Mabley
The chefs through to the next round of the Pastry Graduate Award are: 
Angel Townsend
Amelia Ng
Alister Halbert
Beth Disley-Jones
Abdul Haq Siddiqui
Abby Finch
Natasha Stinchcombe
Reuben Mowbray
You can follow updates on the Graduate Awards by following the Craft Guild of Chefs social media channels or the hashtag #CGCGradAwards.