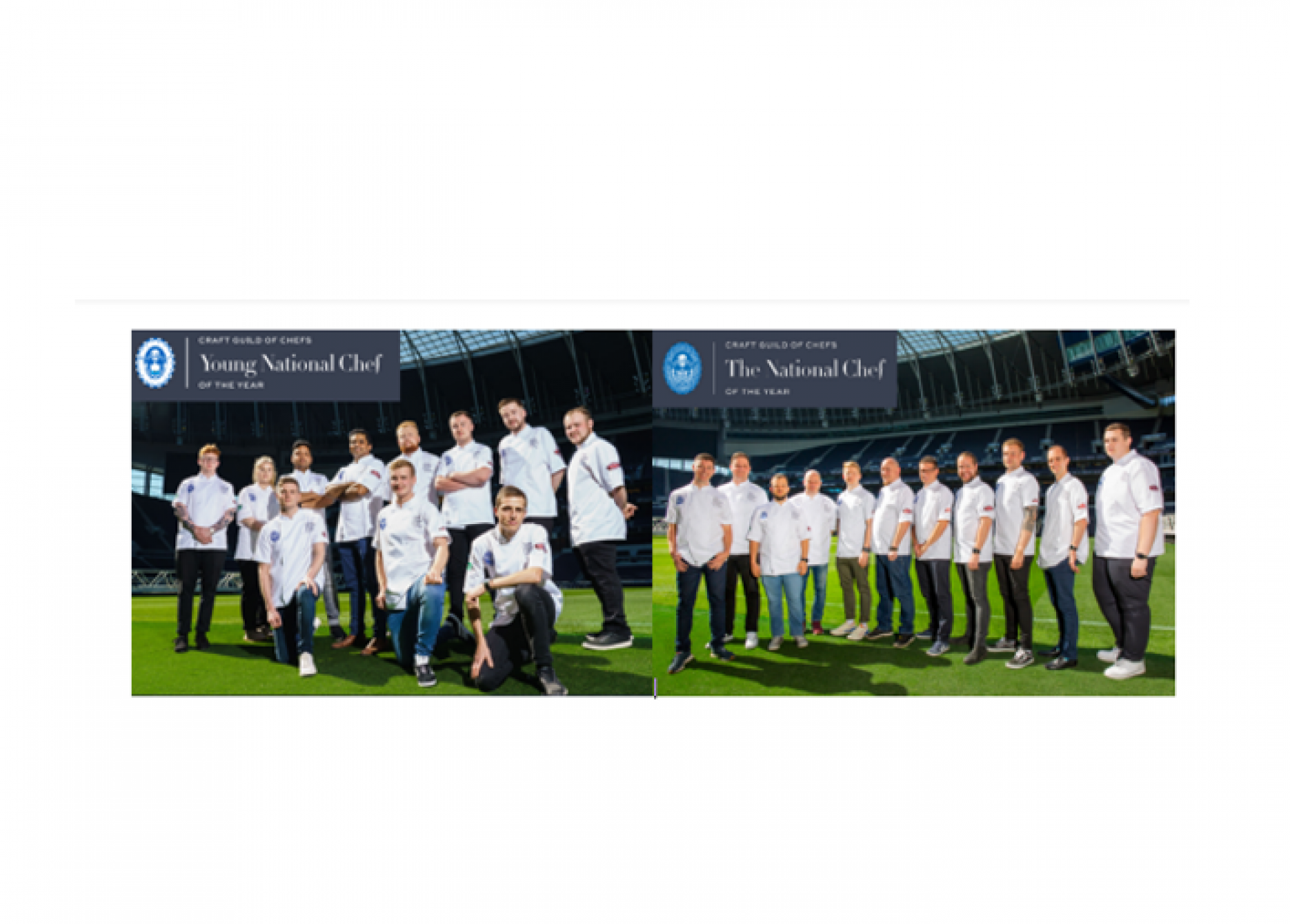 8th October 2021
Craft Guild of Chefs to host NCOTY & YNCOTY Premiere Awards
The Craft Guild of Chefs will host an exclusive theatre screening where the National Chef of the Year and Young National Chef of the Year winners will be revealed.
The invite-only event is taking place on Thursday 21 October 2021 at a London venue. Attendees will be able to grab a drink and meet key judges, media, sponsors and the finalists, and watch the chefs' journeys unfold on the silver screen before the big winners' announcement.
Twelve chefs competed in the NCOTY final, which took place on 30 September 2021 at CORD by Le Cordon Bleu.
During the final chefs served their original menus from the entry stage which allowed each chef to tell their story of the pandemic through food. Menus included a vegetarian starter incorporating ingredients on the KNORR Future 50 Foods list.
The main course focused on supporting British suppliers on land and at sea with a dish incorporating both meat and fish, whilst desserts reflected the start of the pandemic, when ingredients were sparse, and households turned to baking for comfort.
Vice-President of the Craft Guild of Chefs and food innovation & sustainability director, Sodexo UK and Ireland, David Mulcahy, said: "The National and Young National Chef of the Year competitions, two of the most prestigious accolades for professional chefs continue to lead the way in the culinary world. This year's challenges proved a much needed focus for many chefs in such unusual times. With such exciting criteria for chefs to work to, the innovation, inspiration and skills shown truly championed areas including sustainability, provenance and seasonality.
"Competitors shared their stories of what food means to them through their dishes and the result was an exhilarating final, with a top flight set of judges overseen by chairmen Paul Ainsworth and Hrishikesh Desai. I am delighted that the winners of each challenge will enter a unique hall of fame as we approach the 50th year of National Chef of the Year."
Also during the screening, the winner of the Young National Chef of the Year will be announced. For the starter YNCOTY chefs created a modern vegetarian or vegan version of a classic Scotch broth.
The main course was a take on a classic British Fish and Chips using a prime fillet of haddock or cod from Norway. Judges asked for an interpretation of the classic crumble using seasonal fruits for dessert.