17th December 2020
Craft Guild of Chefs celebrates five graduates
The Craft Guild of Chefs has announced the five young chefs who passed the 2020 Graduate Awards following an exam that took place behind closed doors on 8 December 2020 at the University of West London.
In total 12 young chefs competed in the Graduate Awards finals in either the kitchen or pastry exam. To join the Graduate Awards hall of fame, the chefs had to achieve a pass mark of 85%.
The 2020 kitchen graduates include:
Robert McCreery Breen

Conor Anthony Bird

Stephen Mark Naylor (Highest Achiever Award)
The 2020 pastry graduates include:
Lillian Savage (joint Highest Achiever Award)

Ranna Ameer (joint Highest Achiever Award)
For the kitchen final exam, chefs were given a mystery basket from chair of examiners Russell Bateman who purposely put in a limited number of ingredients to encourage the young chefs to get creative.
Chef Andrew Ditchfield created a modern dairy free and vegetarian dessert, which the finalists had to copy. The classic element was Delice of Sole Veronique, which they will all have done at college but to score highly the glazing of the fish had to be 'perfect'.
In the Pastry exam, chefs had five and a half hours to complete a series of tasks set by Will Torrent, including making a celebration cake, festive cupcakes and macaroons.
The young pastry chefs were scored on the presentation and taste of their dishes, as well as their safety and wastage. Each finalist had to bring a portfolio of their work with them including recipes and reasons behind their choice of flavours.
Whilst most culinary competitions in 2020 were cancelled due to the Covid-19 pandemic, Steve Munkley made the decision to continue the Graduate Awards. Having spoken to young chefs and having seen the online entries Munkley knew the competition had to continue in some way.
Vice president of the Craft Guild of Chefs Munkley believed that young chefs needed a goal to aim for and a project to keep them cooking. At the time many chefs were left frustrated at being left out of the kitchen as many were placed on furlough.
As well as extending the original deadline, more tweaks needed to be made for the Graduate Awards 2020 to go ahead. The semi-finals were held in September in one venue, so the exam was as Covid secure as possible. Chefs were also asked to bring their dessert with them to limit the time in the kitchen.
Chefs were given detailed individual feedback after the event to help them be more prepared for the final exam.
The two-day mentoring experience was moved to an online event due to the second national lockdown. Participants were given a series of demonstrations by chefs Bateman and Ditchfield.
Munkley said: "The Graduate Awards is like a community with chefs, organisers and examiners coming together. Some have lost their job; others have been furloughed and some have worked throughout, but we can share these different perspectives and experiences to help each other. All chefs are like-minded, regardless of level or age; we simply love food.
"Events like this are going to be even more important in 2021. Hospitality will get back to normal and we need good chefs with strong culinary skills to stay in the industry and remain determined and motivated to succeed.
"This year's event wouldn't have been possible without the continued support of the sponsors so as an industry we owe them a huge thank you."
The Graduate Awards will return in 2021 and the Guild is already taking names and email addresses of those who want to be notified when entries open.
Email your contact details to [email protected] Look out for announcements on the Craft Guild of Chefs social media channels including @CraftGuild on Twitter and @CraftGuildofChefs on Instagram.
Watch the Graduate Awards 2020 presentation:
---
Thank you to the sponsors of the Graduate Awards:
The London Meat Co, Oranka, Savoy Education Trust, Reynolds, Quorn, Meiko UK, Essential Cuisine, City and Guilds, Robert Welch, Villeroy and Boch, CCS, Mars Foods, James Knight of Mayfair, Robot Coupe, Cobra Beer, Pan Artisan, Crosbys, MSK Ingredients and UWL.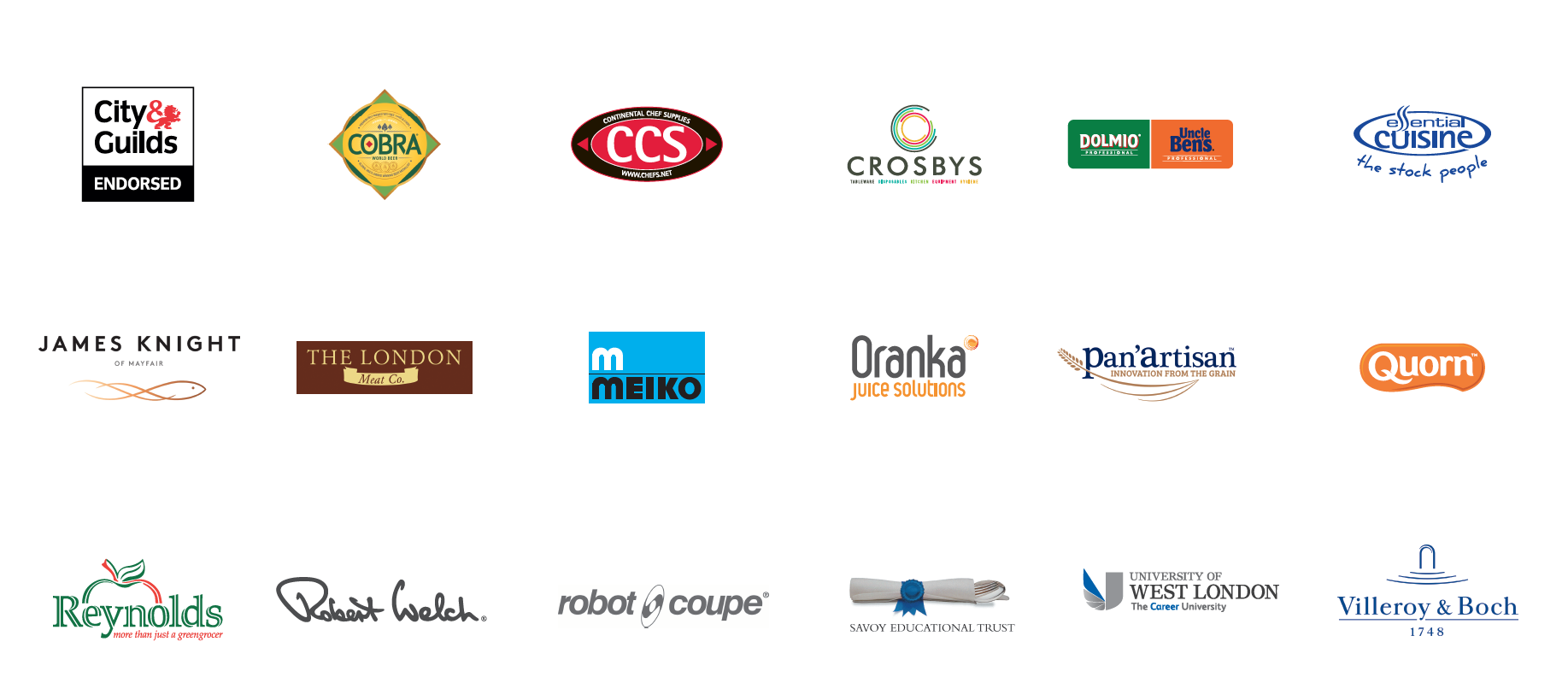 Watch the Graduate Awards 2020 presentation: