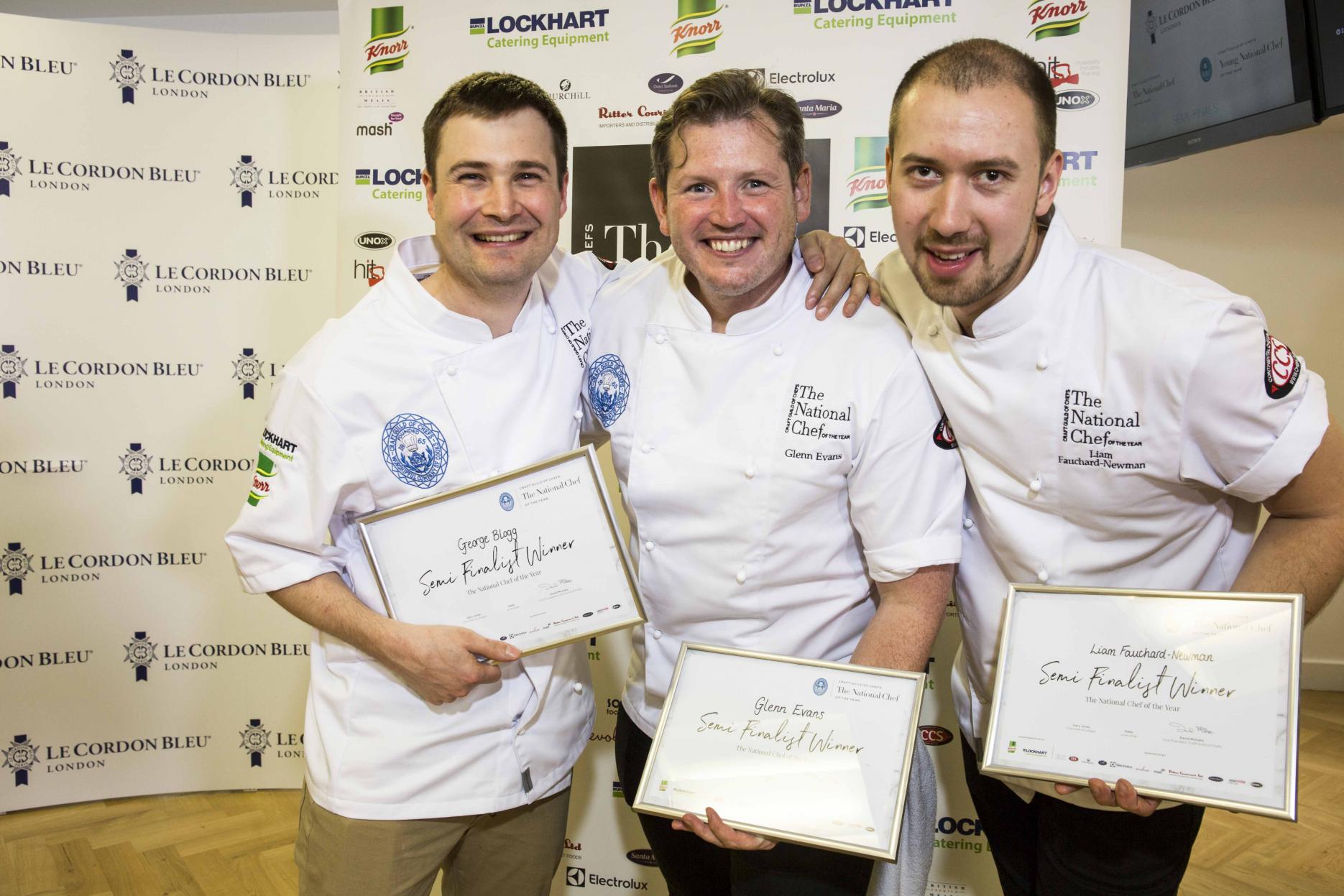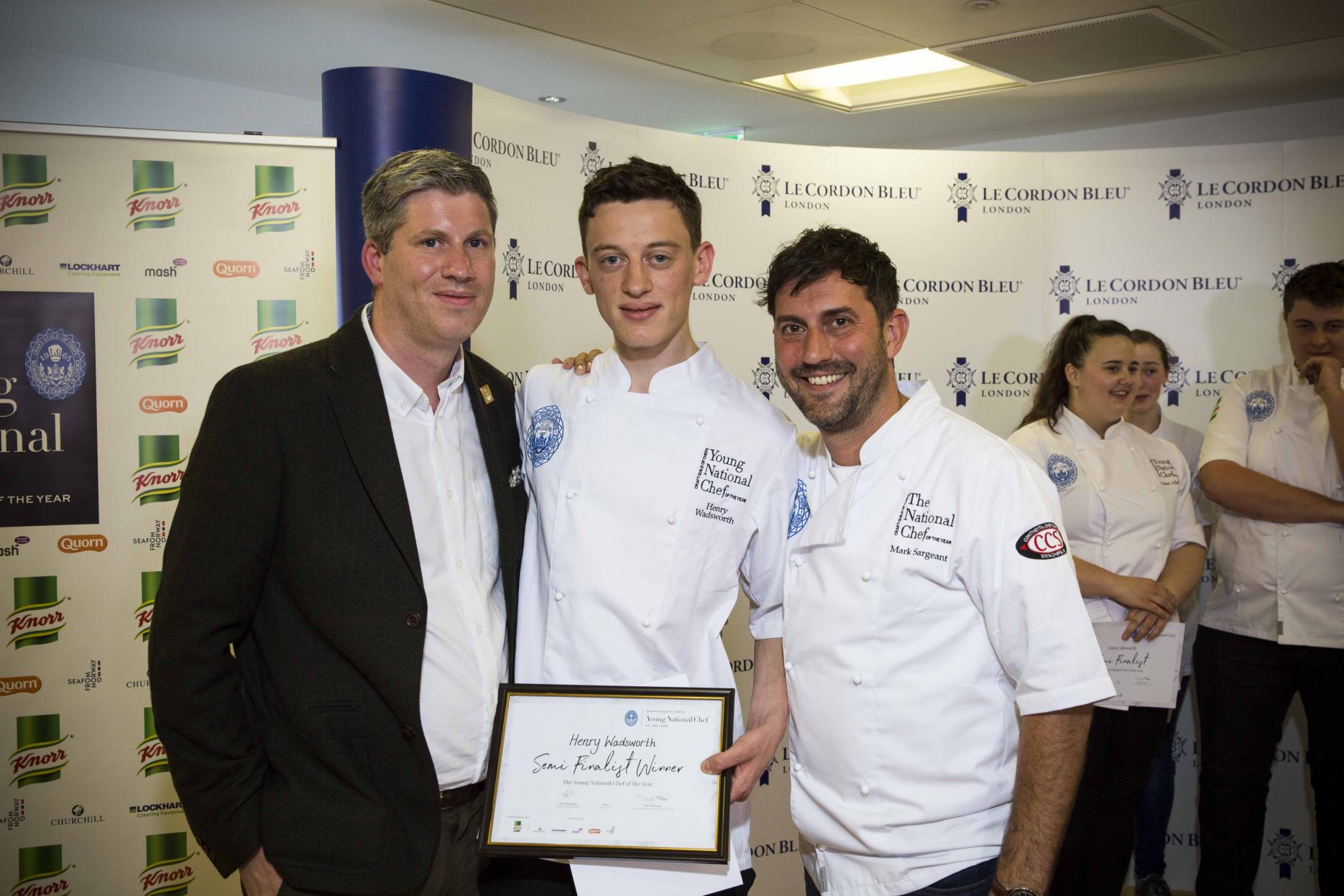 20th June 2018
Craft Guild announces NCOTY & YNCOTY finalists
Following an incredibly tense round of semi-finals at Sheffield College (12 June) and Le Corden Bleu (London) yesterday (19 June), the Craft Guild of Chefs is delighted to announced the 10 National Chef of the Year and 10 Young National Chef of the Year 2019 finalists.
Described by competition organiser, David Mulcahy as a 'phenomenal day,' he praised the chefs for making this year's heats the 'smoothest yet' and for showcasing their outstanding knowledge, skill and creativity in the kitchen.
With over 100 paper entries, there is no question that the 40 NCOTY and 14 YNCOTY semi-finalists are all incredibly talented and have the drive and passion to join our former winners, including Simon Hulstone and Gordon Ramsay.
Tasked with producing a vegetarian starter, lamb main course and modern 'floating island' dessert, Mulcahy said "it wasn't an easy brief but the semi- finalists really embraced the challenge and saw a real variety of menus."
Chair of judges Gary Jones added: "What a week it's been for the National Chef of the Year competition. Some of the cooking has been exceptional which made it a challenge for the judges to whittle 40 chefs down to just ten.
"What really stood out for me was how much the finalists listened to the brief this year and focused on the sourcing of their ingredients, considered seasonality when planning their menus, as well as showcasing their creativity and innovation.
"It's set to be one of our most exciting finals yet and I can't wait to judge it in October."
10 NCOTY finalists
Derek Johnstone, Borthwick Castle (Sheffield heat)
George Blogg. Gravetye Manor
Glenn Evans, Las Iguanas
Liam Fauchard-Newman, Rhubarb/Fenchurch
Joining them are the highest scoring chefs from each heat:
Martin Frickel, The Forestside
David Neilson, Number One (Balmoral)
Nick Smith, Harbour & Jones (Ashurst)
Kuba Winkowski, The Feathered Nest Inn
Stefan Sewell, CSCAT
Thomas Westerland, Lucknam Park
10 YNCOTY finalists
Jamie Mackinnon, The Seafood Restaurant (St Andrews) (Sheffield heat)
Henry Wadsworth, Belmond Le Manoir (London heat winner)
Jonathan Ferguson, Restaurant Andrew Fairlie
Thomas Reeve, L'Enclume
Arron Tye, Grosvenor Pulford
Aaron Middleton, The Above Restaurant
Joining them are:
Gilles Varone, Petrus - highest achiever in the Craft Guild of Chefs' Graduate Awards
Luke Turner, L'Enclum - British Culinary Federation Chef of the Year winner
Supatthra Viriphan, Chewton Glen - represents World Skills
The final place will be the winner of the Academy of Culinary Arts Awards of Excellence which will be announced in July.
Brand new for this year, each chef has been invited take part in a Mentor Day on 11 September, where the mystery basket of ingredients they are required to cook with in the final (2 October, the Restaurant Show) will be revealed.
For more information visit: www.nationalchefoftheyear.co.uk.