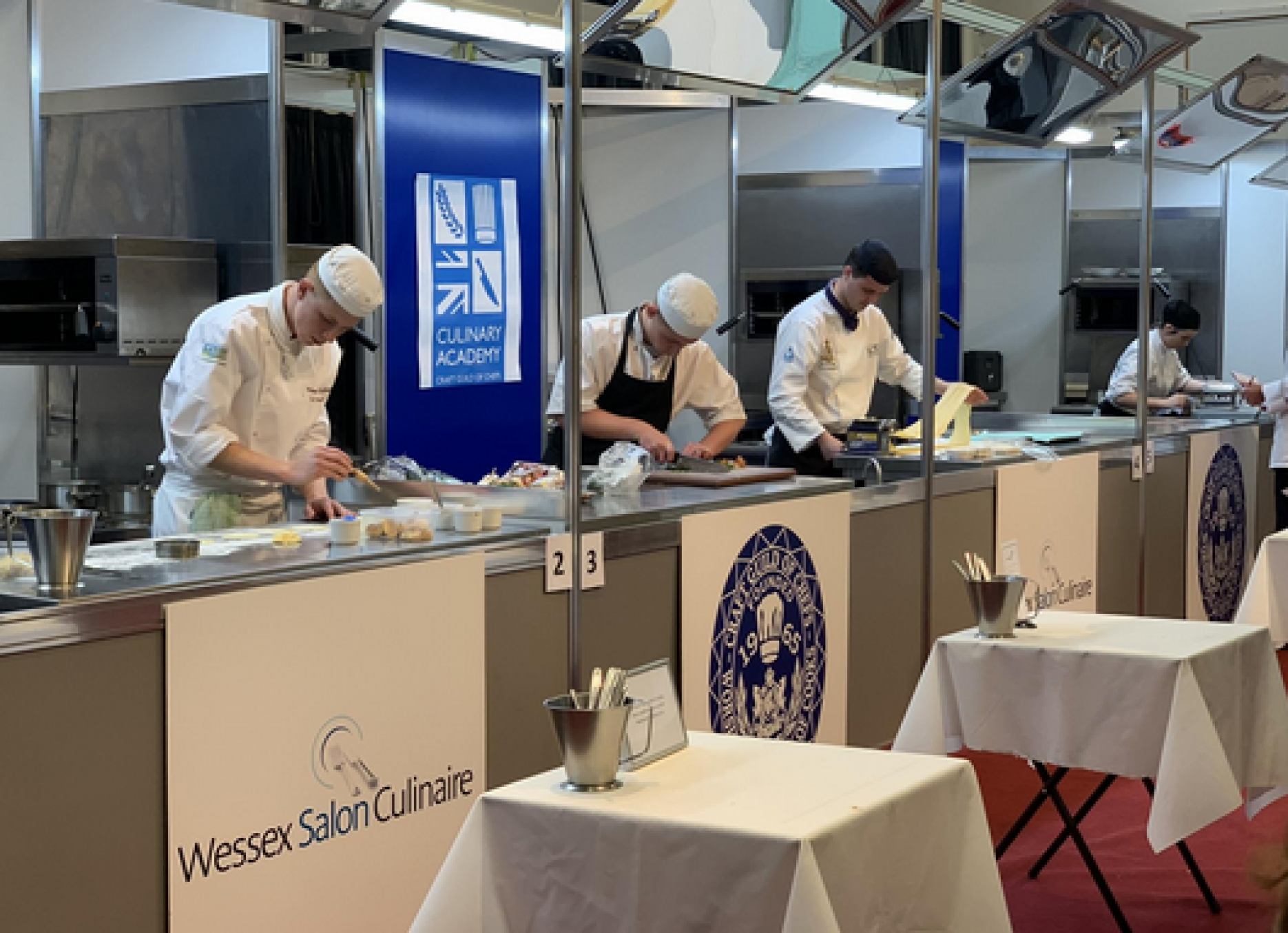 3rd November 2020
British Student Culinary Championships reveals award winners
The British Student Culinary Championships, which replaced the Wessex Salon Culinaire for 2020, has revealed the gold, silver and bronze winners.
The cooking competition took place on 27 October 2020 and aimed to give young chefs a taste of competition experience.
There were a number of classes including vegetables cuts, cold chicken preparation, gateau challenge, cupcake decoration, fish filleting, bakery skills, napkin folding and themed table lay up.
The awards were made to the standard achieved: 
Gold award= 90% or more

Silver award= 75% or more 

Bronze award= 65% or more
Each competition class had its own judging criteria and judges marked it independently.
All nine City of Glasgow College students achieved a gold award across a variety of the classes, all eight students from North Herts College achieved a gold award for the bakery skills challenge and Loughborough College had over 20 students receive either a gold, silver or bronze award.
In the cupcake decoration all six college students received either a silver or gold award and in the fish filleting class all five students achieved a gold award.   
Stephen Scuffell, vice president of the Craft Guild of Chefs and the founder of the competition, announced on Twitter: "What a fantastic day of competition we had today. We crossed a few bridges but gave the students a chance to compete against other college students.
"The students today deserve great praise for the standard of work produced and so do the mentors who trained these young people to such a high level.
"As long as there's lecturers and colleges that are prepared to go that extra mile for their students. We will endeavour to give them a platform to compete. Three colleges today showed that wonderful learning institutions they are."
All the students who won an award during the British Culinary Student Challenge received a certificate.
Andrew Green, chief executive of the Craft Guild of Chefs, added: "The importance of running any competition is always valuable to young chefs but in these challenging times, to be able to give young chefs something to look forward to was so valuable.
"Running the competition was a real must for us to be able to do, and with so many having taken part from all parts of the UK was so satisfying to see. Doing the competition by zoom was daring, but so needed, and the colleges all embraced just what we were trying to do."
Day two of the BSCC saw studnets from West Lothian College and Tameside College compete for gold, silver and bronze awards in a variety of categories.
To view the full list of bronze, silver and gold winners, click on the documents below: