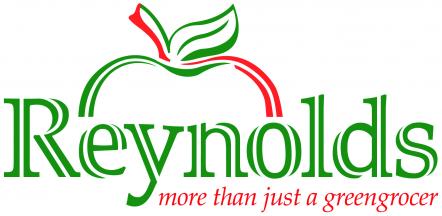 A family business with a passion for produce, Reynolds is one of the UK's leading national distributors of fresh fruit, vegetables, dairy and cheese.
Reynolds supplies more than 2,500 different fresh and chilled products from around the world, including more than 1,000 different types of fruit, vegetables and salad. Reynolds is trusted to deliver to many of the biggest names in the restaurant and catering industry.
A greengrocer recognised for reliability, flexibility and exceptional customer service, Reynolds gets the very best fresh produce from field to fork. Reynolds' expert buyers hand-pick only the finest items, then deliver them the next day guaranteeing unrivalled freshness, flavour and all-round quality. Where at all possible, Reynolds sources British produce, helping to support UK farmers and enabling its customers to offer that all important provenance on their menus.
Reynolds' customers can also benefit from guaranteed fixed prices for six months, which offers stability to food margins and peace of mind for the entire period.