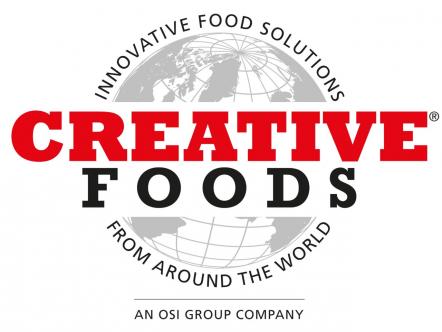 At Creative Foods we are all about making life easier for chefs. Whether it's ambient mayonnaises, sauces and dressings, restaurant-quality sous vide meal solutions, chilled sandwich fillings, deli salads, dips, or marinated meats, we can help save you valuable time and effort in the kitchen.
With experience across fine dining, manufacturing, foodservice and retail, our chefs are experts on food and flavour trends and understand the diverse and ever-changing demands of kitchens, menus, and customers.
And, because we are part of the OSI Group, one of the world's premier global food providers, you can rely on us for a robust supply chain that delivers the highest quality products, supported by exceptional standards of animal welfare, and class leading food safety.
From our world class manufacturing facility in Burton-on-Trent, Creative Foods supplies chefs across the country via a portfolio of national wholesalers. We are also the exclusive distributor of TABASCO® Brand Pepper Sauces for the UK foodservice and manufacturing markets.

Sous Vide
Although primarily associated with fine dining, the benefits of sous vide - quick cook time and a good shelf life on defrost - are just as valuable in the pub, restaurant, hotel, and quick service sectors.
We recently invested more than £3m in the world's most advanced industrial Amor Inox sous vide cooking and chilling system. Products are slow cooked using the traditional immersive water bath method, rather than steam injection, and then vacuum packed for exceptional portion control and consistency.
Half chicken, chicken thighs, chicken wings, curries, beef brisket, lamb shanks, pork fillet, pulled pork, and duck, are just some of the products that we can cook sous vide.
To complement these dishes, we are also able to manufacture seasoning blends and sauces that can either be used as an integral part of a finished dish or provided separately for the chef to add as a finishing touch.
Sauces
We manufacture a versatile range of delicious sauces, dips, dressings, marinades, and glazes, in a variety of formats including squeezy bottles, buckets and dip pots. We are also well renowned for our selection of Oasis branded mayonnaises, including white and flavoured varieties, and our range of Atlantic's House of Lords BBQ Sauces.
Chilled Deli
Created to save you time, and made with premium ingredients, including mayonnaise, dressings and sauce components that are manufactured on site, our range of high quality chilled deli products - sandwich fillings, deli salads, cooked and marinated meats and chilled dips - includes classic favourites, as well as innovative vegan options.