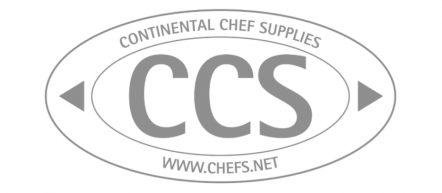 Continental Chef Supplies
Contact:
Simon Britten, Digital Marketing Manager
01236 850236
Continental Chef Supplies specialise in supplying high calibre and unique products through our superior brands, providing our customers with innovation, inspiration, and differentiation.
A trading division of Bunzl UK Ltd, CCS are one of the world's finest suppliers of quality catering equipment and clothing. We specialise in supplying high calibre and unique products for the catering industry and aim to keep your replacement costs low by providing the highest quality products through our superior brands.
The fantastic collection of beautiful fine-dine tableware products from Continental Chef Supplies (CCS) is now available to order online via the Lockhart website. The CCS 'Aspire' range consists of almost 3,000 stunning products from some of the world's leading tableware brands including names like RAK, Gifre, Jars, Pordamsa and many more. The Lockhart website offers a wide range of value-adding additional functionality and also allows CCS customers to access the entire Lockhart range of over 30,000 catering equipment products.
CCS is a prestigious brand which is associated with the top catering and leisure establishments across the country. A large number of well-known and well-respected chefs choose to wear the CCS logo on their attire. Our logo is free to use and is used in all major competitions such as 'National Chef of the Year'.
Our tableware selection features many innovative products in porcelain, stone, glass, pewter, silver and cast iron in the brands exclusive to CCS - Jars Ceramics from France, 1265 Degrees North from the UK, Cookplay from Spain, Studio William from the UK, Zieher from Germany, and many more from around the world.
For more information, visit here.