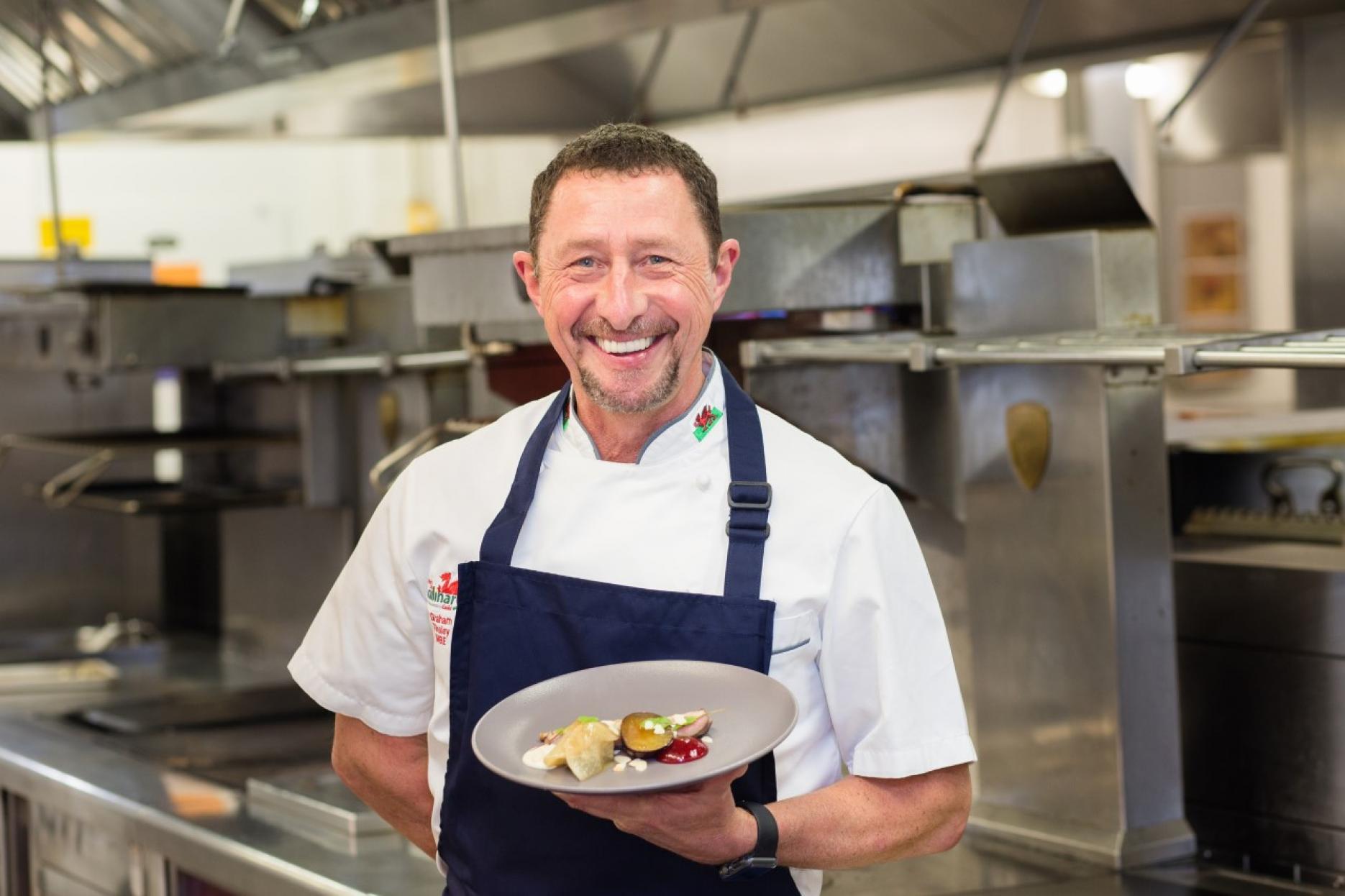 22nd September 2022
Welsh chef who cooked for Queen speaks of world's 'huge loss'
A Welsh chef has said the passing of Her Majesty the Queen is a 'huge loss' not only to the United Kingdom and Commonwealth but the whole world.
Graham Tinsley, MBE, executive head chef at Carden Park Hotel and Spa, near Chester and culinary director of the Culinary Association of Wales (CAW), met the Queen eight times and cooked for her on five separate occasions with the Culinary Team Wales.
He was awarded an MBE in the Queen's Birthday Honours in 2006 for services to the food industry in Wales and she presented the honour to him at Buckingham Palace, where he also met her as a guest at a hospitality dinner and a garden party.
Tinsley said: "People always ask me if I have cooked for anyone famous, expecting me to say a rock or film star. When I say the Queen, the conversation stops because there was nobody in the world more famous than she was.
"You can mention politicians or American presidents, but the Queen was always the most important. Her passing is a huge loss to the world. I have been watching the ceremonies on TV and I don't think I have ever seen mourning on this scale before."