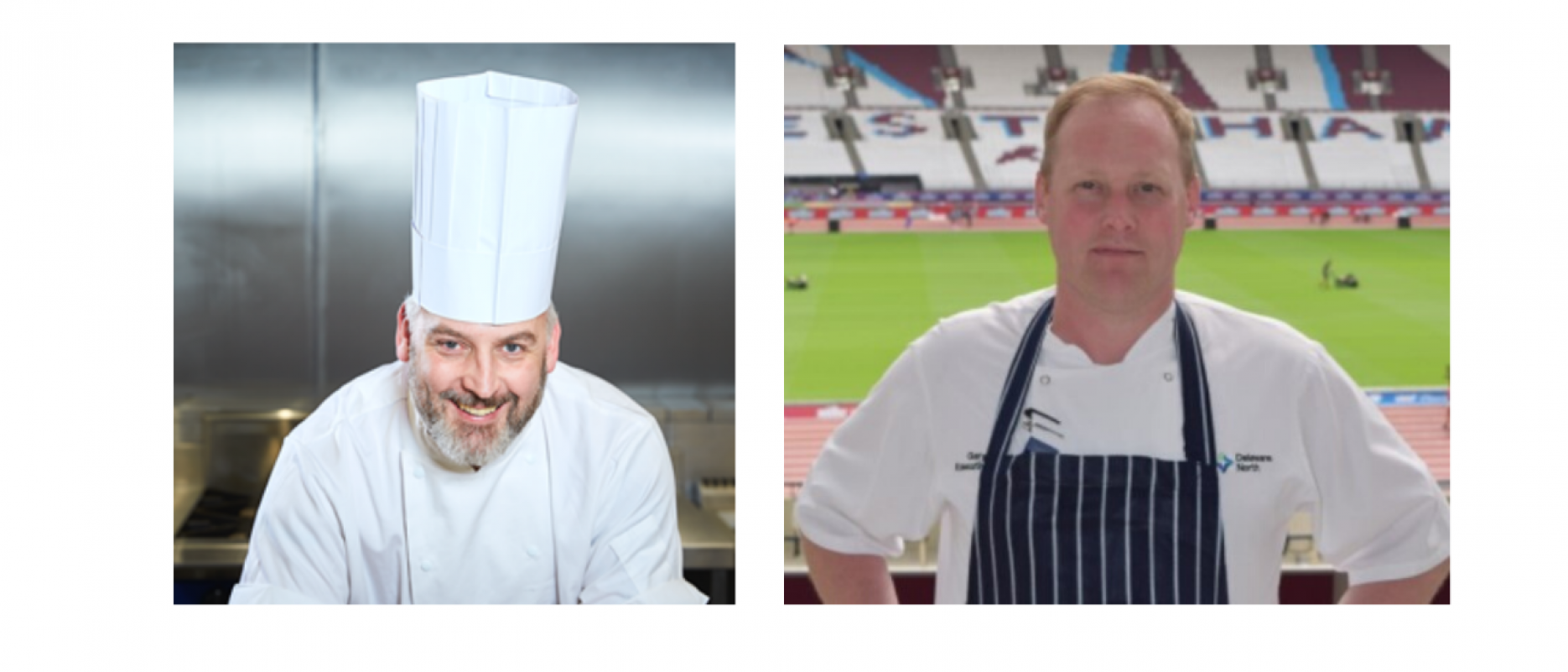 14th May 2020
Top football club chefs battle it out in lockdown steak cook-off
Two Premier League football club chefs staged a cook-off recently in support of the #MakeItSteak promotion campaign being run by the AHDB (Agriculture and Horticulture Development Board).
The players were Tottenham Hotspur's executive head chef Mark Reynolds and Gary Foakes, executive head chef at West Ham's London Stadium.
The match-up saw a succulent grilled sirloin steak with Maris Piper chips and a smoked tomato choron from Spurs line up against a steak and oyster pie with a 'rich flavoursome jus' from the Hammers.
The hashtags #Stadiumcook and #Tottenhamchef rallied fans, who quickly got involved with voting for their favourite steak meal. The final score saw the West Ham win 6-4.
The friendly game was the idea of Craft Guild of Chefs member David McKown, director of university hospitality seminars at the University of Sheffield, and Karl Pendlebury, AHDB's senior manager for quality schemes.
McKown said: "It was an amazingly fun game, with two phenomenal chefs supporting farmers by showcasing British beef in a way football fans and everyone else could enjoy.
"Let's hope this can develop into a full premiership competition bringing the talents of club chefs, great British produce and the world of football together to cheer us all up during the lockdown."
Winner Garry Foakes said: "It was a great competition with a talented opposition, to raise awareness of cooking at home using quality British meat. Supporting farmers is very important to us in the hospitality industry and football supporters deserve the best produce we can source when it comes to match day."
And Mark Reynolds added: "I'm delighted to support British Farmers during this crisis and my top tip for the perfect steak is a pre-heated grill, have your seasoned steak at room temperature prior to grilling and don't forget to rest your steak before serving – I always allow at least five minutes resting for a 250gm steak."
Karl Pendlebury said: "In these difficult times it's good to have goals and these two chefs kindly stepped up to have a bit of fun and give support to farmers and meat industry. Before the lockdown steak was often a treat when out with family or friends and these guys have shown us that cooking a mouth-watering steak at home can be worth a shot."
"With the hospitality industry, pubs and restaurants closed because of coronavirus incredible deals on meat to treat the family are on offer for shoppers whether on the high street or in big retailers. I love a steak cooked on the barbecue served with some English mustard. It's an easy meal and my best tip is to buy the best quality meat you can afford, for a real tasty treat. Take a look at www.simplybeef.co.uk"
Debbie Rigney, The Stadium Experience marketing and PR manager, said: "The Stadium Experience is delighted to support this friendly competition that supports British Farmers; hospitality within our stadiums is first class and it is great to see our members engaging with this initiative."