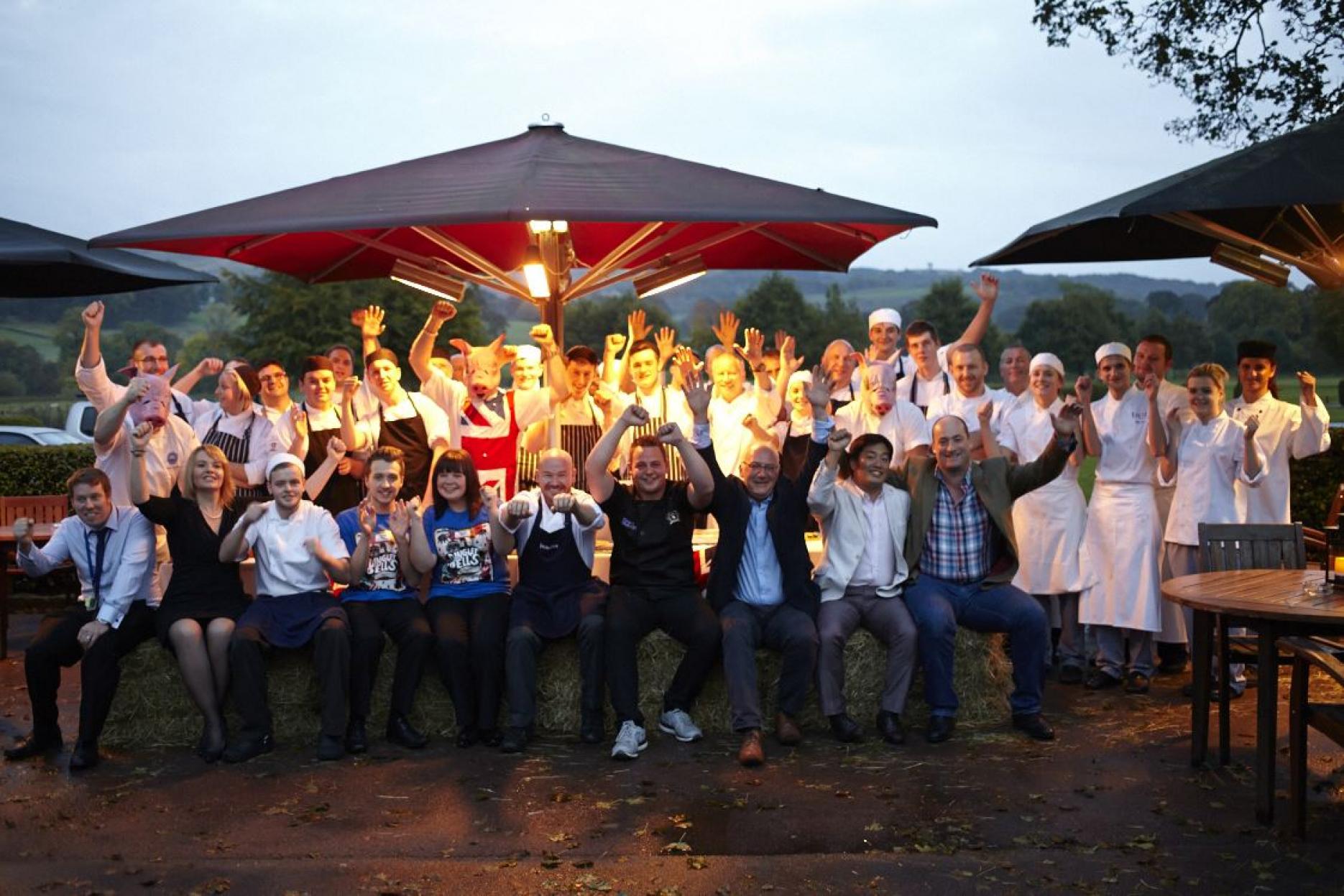 8th June 2020
'A Passion to Inspire' celebrates 10th anniversary
A voluntary initiative aimed at bringing catering college students and the hospitality industry together has marked its 10th anniversary with a new website.
But Murray Chapman of recruitment agency First Contact Chefs, who founded the non-profit venture 'A Passion To Inspire', says the plans to celebrate the milestone more fully had been so much bigger before the lockdown.
"It was going to be a great day for all of us at West Suffolk College. A team of 20 chefs, lecturers and students from over ten colleges – fantastic produce and support- cooking for 230 guests and the target was £16,000 for Hospitality Action and St. Nicholas Hospice.
"We were to be celebrating together the past ten years of what we all have achieved - inspiring thousands of students and lecturers.
"The initial format was a competition, but with a fun and supportive element to nurture, encourage and support students, and give them a belief in, and a passion for, their chosen career.
"It has expanded to work with over 150 colleges, including Sheffield, East Kent, Farnborough, Birmingham, Leeds, Manchester, Milton Keynes, MK College, Highlands, Forth Valley, Trafford,  Colchester, Cambridge and West Suffolk."
In that time the initiative has organised farm visits, upskill days, charity dinners, and encouraged college teams and chefs to enter competitions such as 'Heat' Jersey,  Restaurant Team of the Year , MCGB Young Pastry Chef, Young Seafood Chef,  Zest Quest Asia , Skills for Chefs, and the Universal Cookery and Food Festival.
Chapman added: "During the past ten years we have raised over £230,000 for charities such as NSPCC, Teenage Cancer Trust, Hospitality Action, Tapping House Hospice and Wooden Spoon.
"And our young chefs have been Inspired by our country's leading chefs. Mark Poynton, Russell Bateman, Adam Smith, Andrew Nutter, Rupert Rowley, Adam Reid, Alan Paton, Chris Lee, Cyrus Todiwala, Adam Simmonds , Nick Claxton-Webb, Steve Smith, Eric Snaith, Steve Munkley and John Jackaman are just a handful of the chefs that we have had the privilege to have worked with.
"Not forgetting leading front of house experts including Shara Ross, Nick Mills, Bradley Dorrington and Hayley Lee."
He added: "A special thank you to Jake Chapman, my son, for creating the great new website and thank you to everyone who sent a congratulations video through - some brilliant work and very kind words.
"Even though we can't celebrate this day together as planned, through these links we can at least see each other."
For the new website visit: https://www.apassiontoinspire.co.uk/