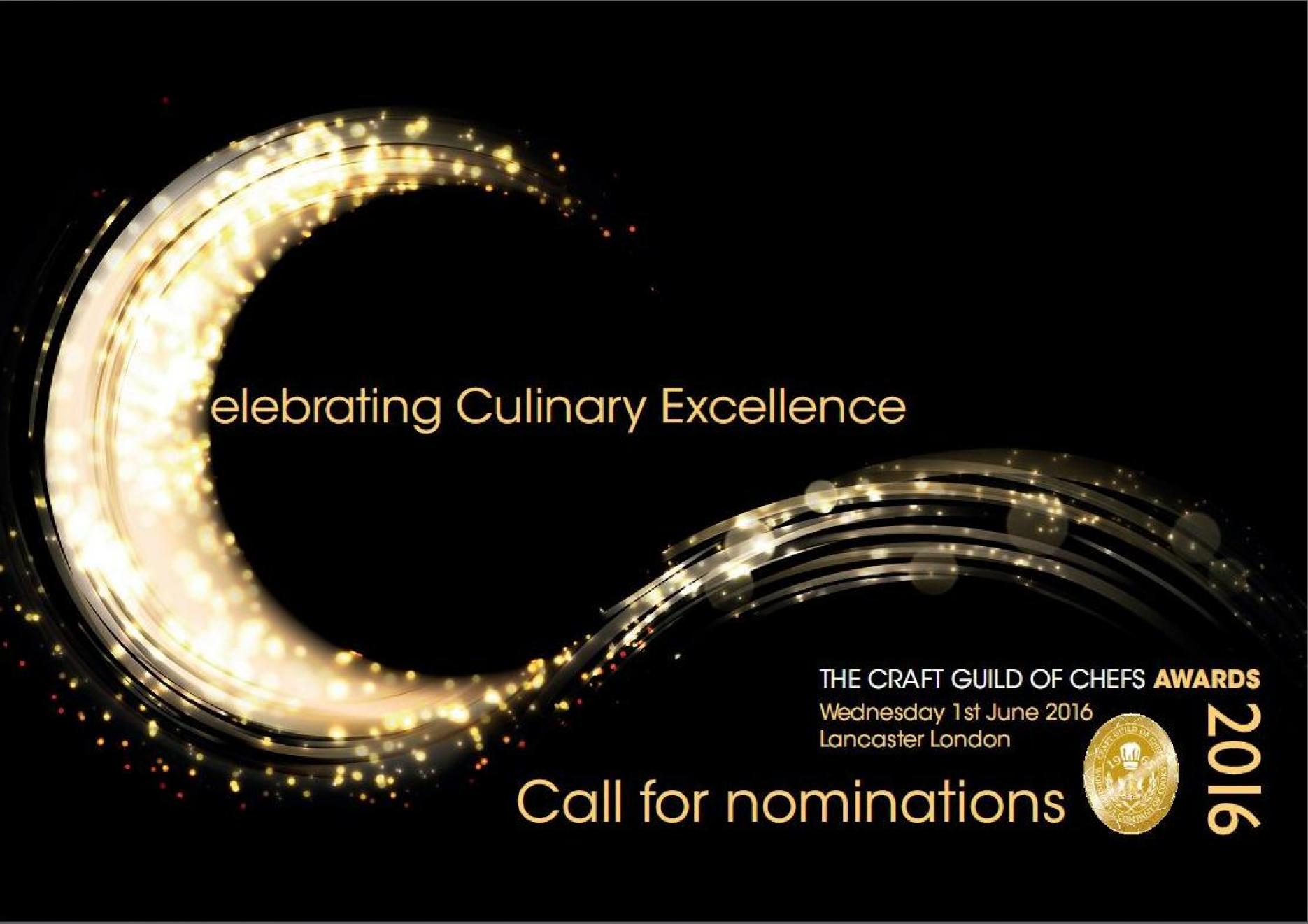 20th January 2016
Nominate now for Craft Guild of Chefs Awards 2016
The Craft Guild of Chefs has officially opened the nominations process for the highly coveted 2016 Craft Guild of Chefs Awards. Recognising both emerging and well established talent from across the industry, the hotly contested awards will be one of the highlights of the Craft Guild of Chefs calendar.
All nominations must be submitted by 26th February 2016 with the exception of the 'New Restaurant of the Year Award' and the 'Concept & Innovation Award' which both have a deadline of the 12th February 2016.
This year's ceremony which will take place at the Lancaster London Hotel on 1st June 2016 and is set to be a celebration to remember with 800 professionals and a selection of industry luminaries in attendance.
For information on the categories and criteria as well as how to submit a nomination click here, where you can also find information on past winners and how to book tickets for this year's event.
Click here for Categories and Criteria