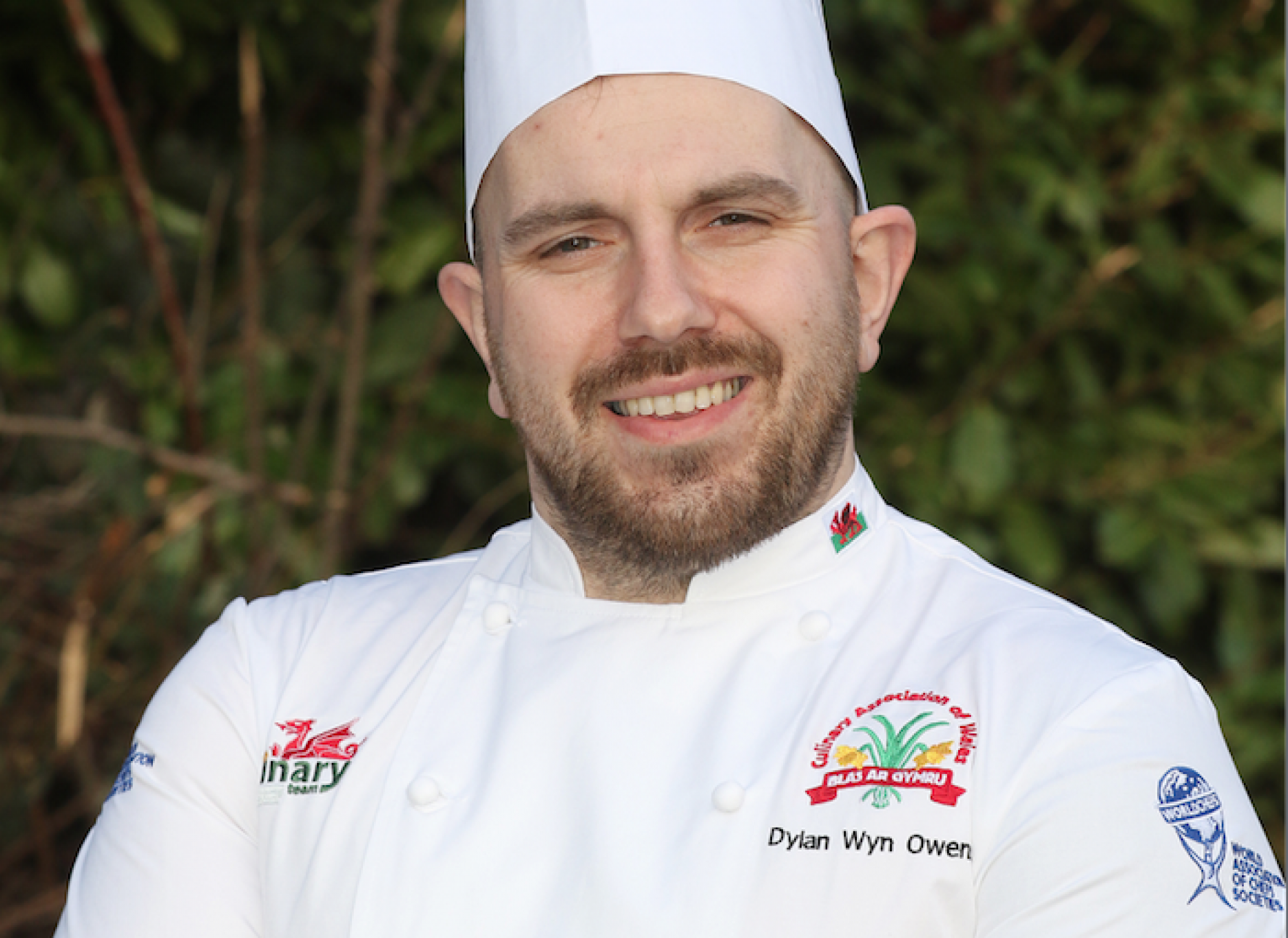 10th February 2020
Manchester City head chef off to the Culinary Olympics with Wales
Cooking for celebrities including Pep Guardiola, Sergio Aguero and Raheem Sterling is all in a day's work for Welsh chef Dylan Wyn Owens but he is set to join team Wales for his latest challenge at the Culinary Olympics.
Owens, originally from Porthmadog, is the head chef of hospitality at Manchester City's Etihad Stadium where he is in charge of 130 chefs on a match day. He and his team prepare 4,500 meals for each Premier League match and as many as 6,500 meals for Champions League matches. 
He will be making his debut at the IKA Culinary Olympics in Stuttgart, which will take place from 14-19 February 2020. Owens will join around 2,000 chefs from more than 60 countries at the competition. 
Owens said: "It's a great honour and privilege to be selected to represent my country. I'm excited because it's a first for me, as I haven't done a team competition before and never been to the Culinary Olympics. I think we have bonded well as a team and we are going there to win gold medals."
He joined the michelin starred restaurant at The Chester Grosvenor under head chef Simon Radley who advised him aged 18 to go to London to broaden his experience. 
In London, Owens worked at the Locanda Locatelli Restaurant and The Lanesborough Hotel before moving back home. 
He returned to work at The Chester Grosvenor and the next stop was The Pheasant, Tarporley before joining Aidan Byrne at The Church Green, Lymm as head chef for two and a half years. He then ran the Fine Dining Company in Cheshire catering for exclusive weddings and dinner parties for two years.
The Senior Culinary Team Wales is led by Nick Davies who will combined the role of team manager and team member. Other team members include Will Richards, Matthew Smith, Mark Robertson, Jay Humphris, Zak Pegg and Peter Fuchs.