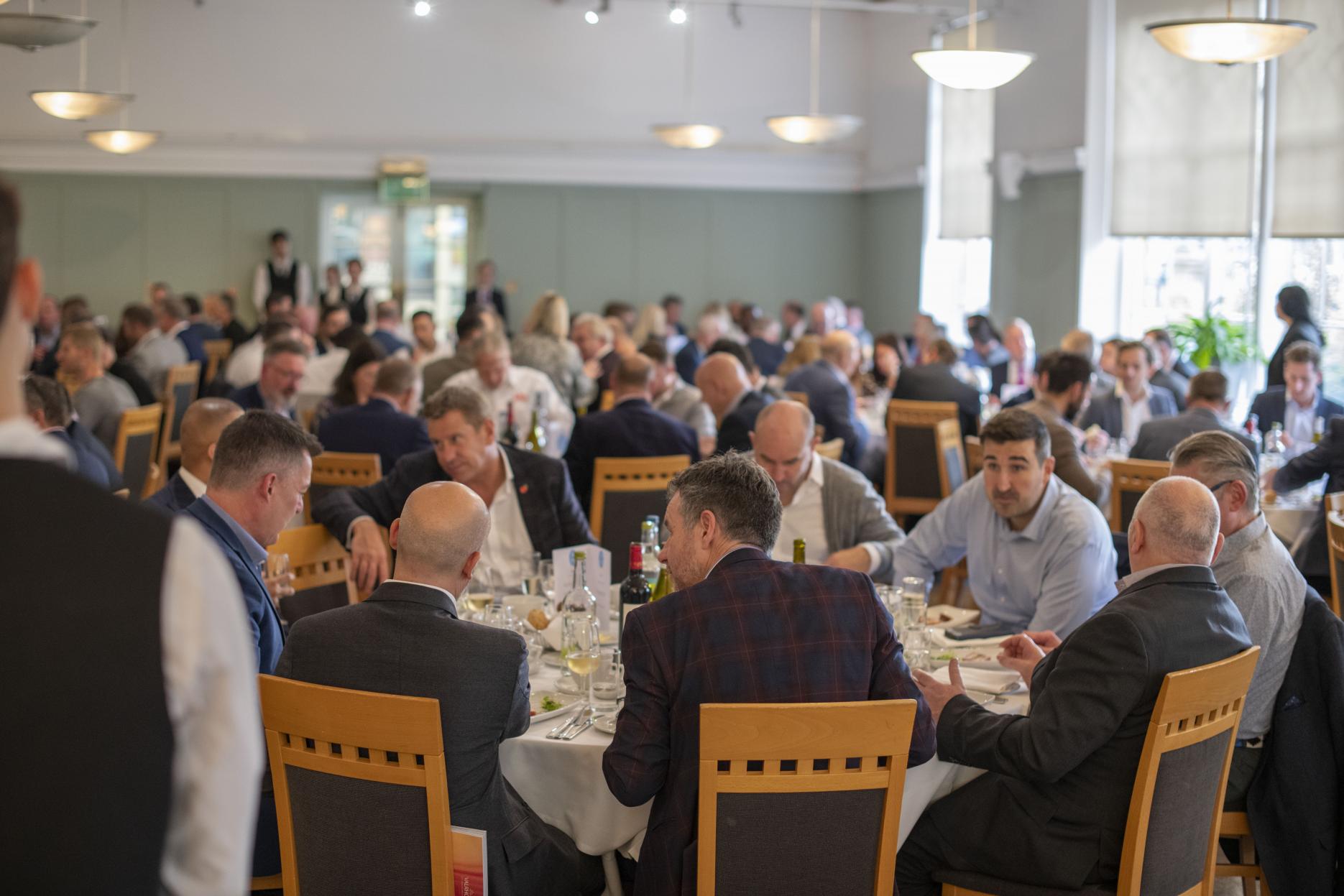 15th November 2023
Hospitality industry comes together for biggest ever Craft Guild of Chefs' business partners lunch
More than 130 Craft Guild of Chefs members came together for their largest ever annual business partners lunch on Friday 10th November 2023.
Held at Westminster Kingsway, the luncheon took place in the Vincent Rooms. The Vincent Rooms, like all the colleges dining areas, offers an exclusive and high-quality dining experience which combines outstanding levels of service and catering from the well-trained students.
It is these catering students who will go on to be next generation of renowned chefs, and to support them, all income from the Vincent Rooms is re-invested in the colleges Hospitality and Culinary Arts department.
The event was opened by Craft Guild of Chefs chairman Matt Owens, who provided an overview of the year's activities before attendees were served a four-course lunch made and served by the students.
The menu included a starter of classic game terrine, followed by a fish course - a confit of salmon, watercress Velouté, pickled cucumber, clams, and crispy potato with seaweed.
The main was a roast sirloin of Angus pure grain-fed Australian beef, with an Aberdeen black brisket pithivier, potato terrine, Jerusalem artichoke and pickled mushrooms. The lunch finished with a traditional chocolate fondant, served with vanilla ice cream, then coffee and petit fours.
Many of the ingredients for the menu were supplied from the business partners themselves, including delicious products from Eurilait, Willicroft, Bonemasters Europe, Lakeland Dairies Foodservice, Aussie Beef and Wenlock.
Between courses, chief executive Andrew Green interviewed chairman Matt Owens and vice chairman Mark Reynolds, highlighting Matts impressive 23+ years involvement with the Guild, and the catalogue of work he completed during his tenure as chair. Matt is expected to stand down in April 2024 after three years in the post.
Green commented: "What a fantastic way to celebrate the culinary year with our largest ever business partners lunch, created cooked and served by the upcoming chefs of the future at Westminster College. The Guild couldn't do what it does without the continuing support of our business partners, and this lunch is a small way to thank everybody who supports us."
Below are a selection of photographs taken by chef Peter Joyner.