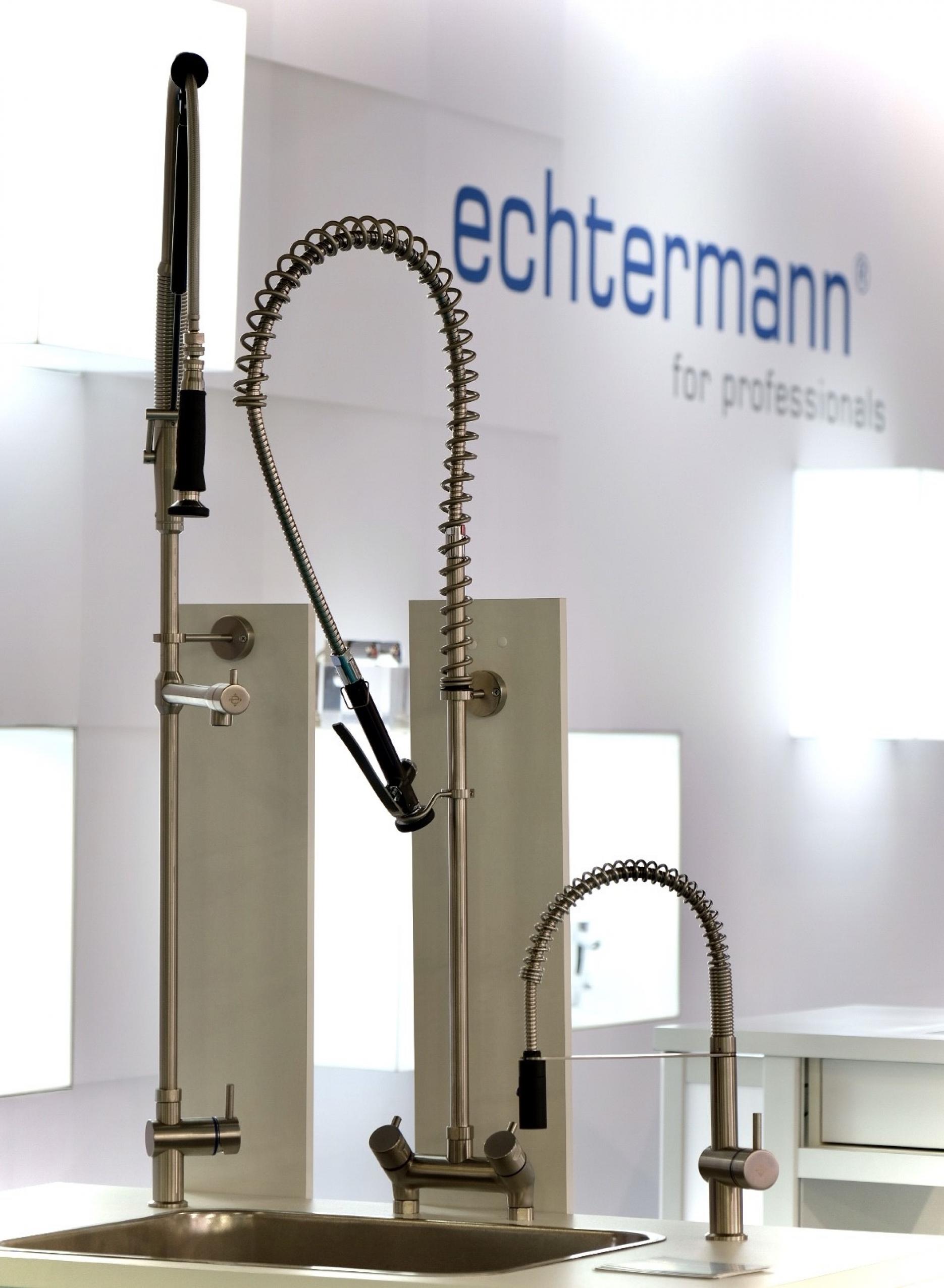 17th November 2023
German water tap manufacturer Echtermann joins Exclusive Ranges portfolio
Distributor of commercial kitchen equipment Exclusive Ranges has announced a partnership with Echtermann who manufacture pre-rinse spray units and other special fittings for the catering industry.
This strategic alliance will see Exclusive Ranges become the sole UK agent for Echtermann's range of products such as pre-rinse spray units, water fittings, bar counter taps, cooking appliance fittings, hinges for lids and hose reel systems.
Echtermann's commitment to sustainability is evident in its use of 316L stainless steel, a material known for its corrosion resistance and durability. Echtermann's 15-year warranty is a testament to the confidence they have in the longevity and reliability of their products.
Trevor Burke, managing director at Exclusive Ranges, said: "Their exceptional range of special fittings perfectly complements our commitment to delivering innovative, high-quality kitchen equipment.
"They are a family business that places partnership high on the agenda and as such, we are confident that this partnership will bring significant value to our clients."