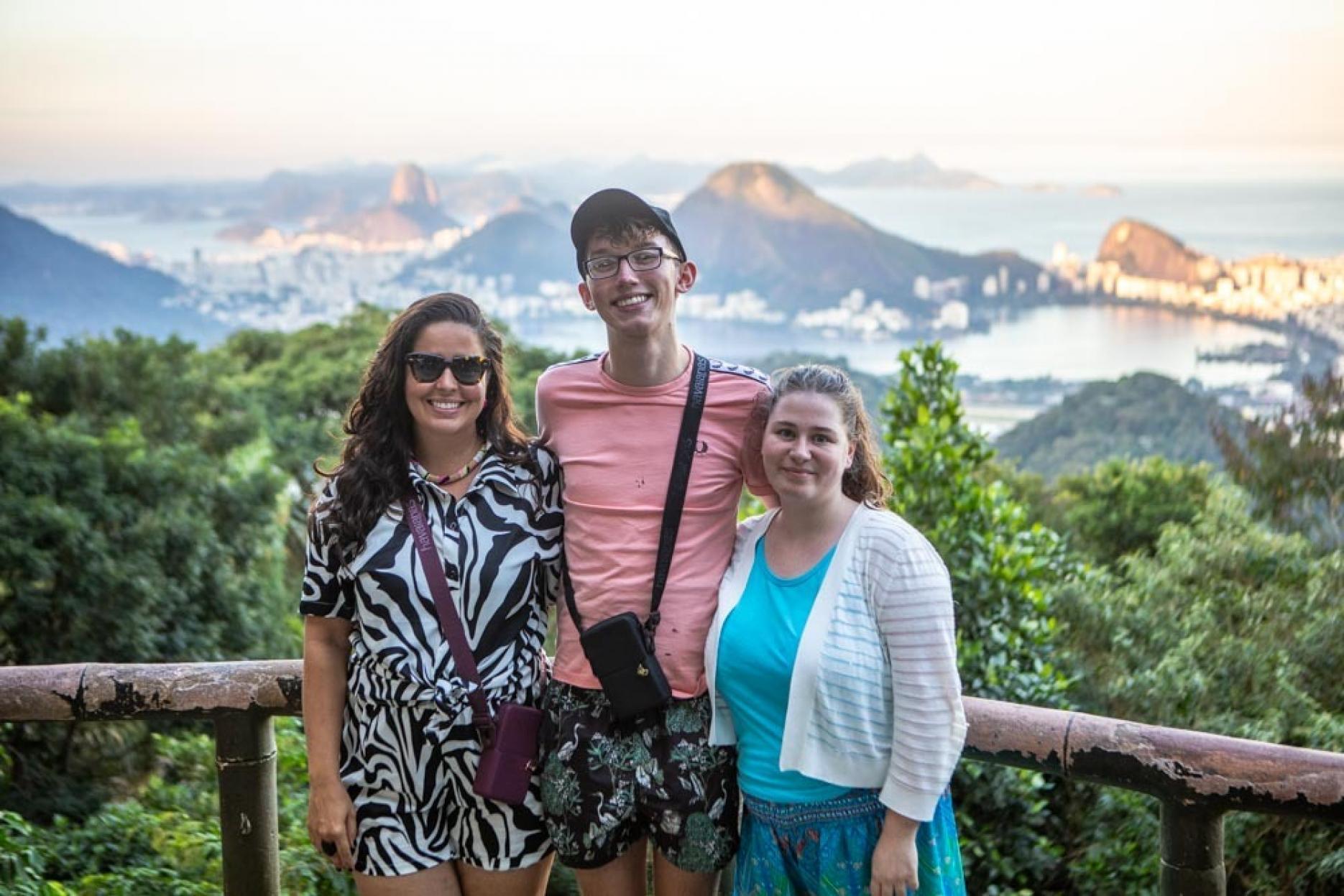 22nd August 2023
Toque d'Or winners enjoy 'once in a lifetime' culinary trip to Brazil
This year's Toque d'Or winners have returned from a 'once in a lifetime' foodie trip to Brazil, where they enjoyed some of Rio de Janeiro and São Paulo's most exclusive restaurants and bars.
The winners also followed 'bean to cup' journeys, experiencing regenerative farming in coffee and cocoa farms, before seeing the beans transformed into coffee in a Nescafé flavour lab.
Joshua Kerr from City of Glasgow College (front of house) and Amber Clay from University College Birmingham (back of house) were named as the winners of the Toque d'Or competition.
The winning pair dined at Michelin-starred restaurants in Rio de Janeiro and São Paulo, enjoying Brazilian gastronomy at Oro and Japanese cuisine at Imakay, and exclusive pork-only restaurant, Casa da Porco. They also explored Brazil's top landmarks – by helicopter, boat and foot - including Christ the Redeemer, Copacabana, Guanabara Bay and the world's biggest urban forest in Rio, Floresta da Tijuca.
Katya Simmons, managing director of Nestlé Professional UK&I, said: "Nestlé Professional Toque d'Or exemplifies our commitment to supporting young hospitality talent, and every year we're proud to watch these young people grow as they progress through the competition.
"This year we were particularly proud to give the winners an exclusive look around some of our top Brazilian farms, which, with our help, are transitioning to regenerative farming practices. Congratulations once again to Joshua and Amber. They've shown amazing resilience in the face of some tough challenges, and I'm looking forward to seeing how they progress in their future careers."
For more information on Nestlé Professional Toque d'Or 2023, visit: https://www.nestleprofessional.co.uk/toque-dor.