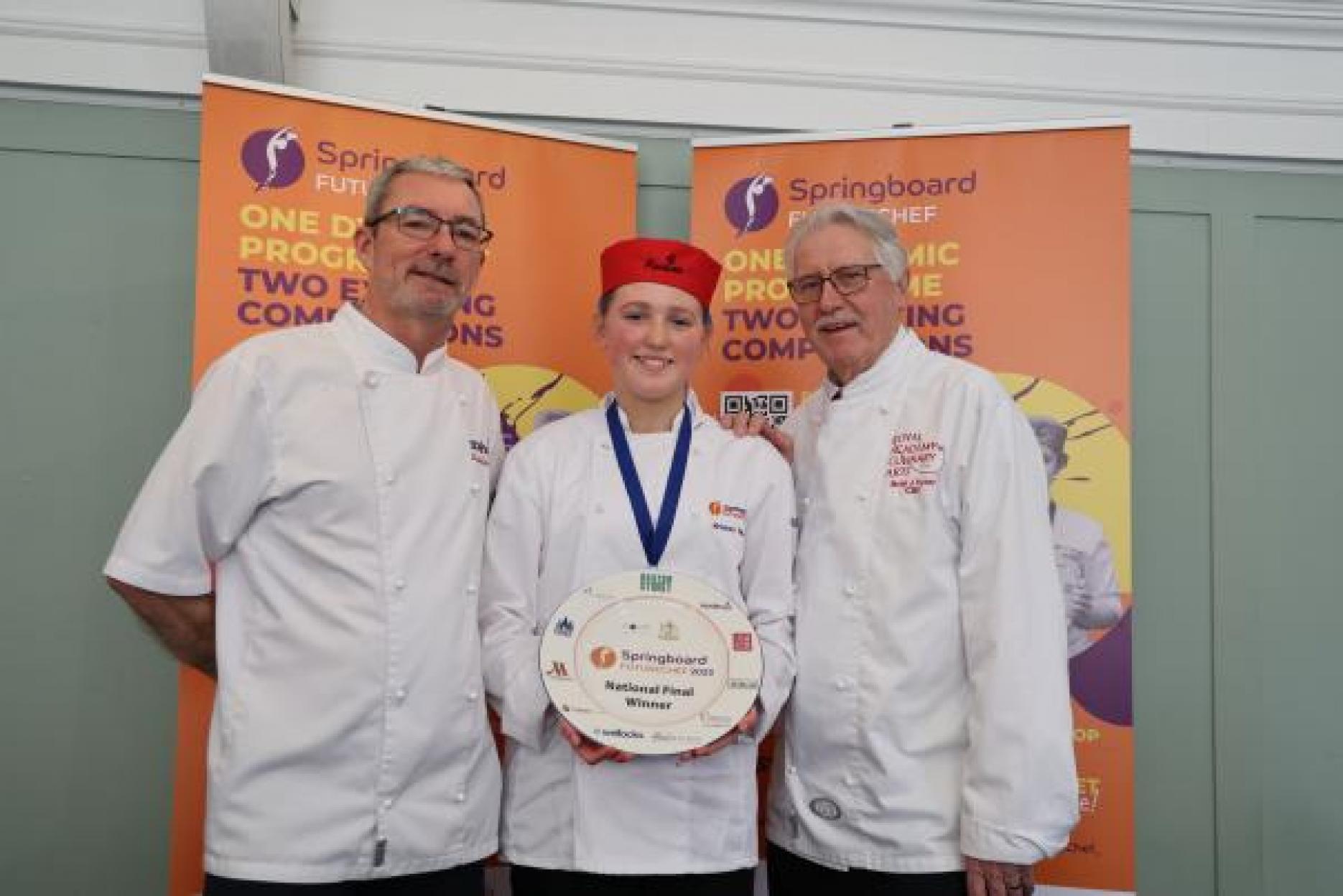 5th September 2023
Springboard's FutureChef competition welcomes David Mulcahy as chairman
In celebration of the 25th anniversary, Springboard's FutureChef is thrilled to welcome David Mulcahy as its new chairman, with chef Brian Turner CBE who has been involved with the competition since the beginning becoming FutureChef Life Ambassador.

Mulcahy, food innovation & sustainability director at Sodexo UK & Ireland, said: "It is truly an honour to become chairman of Springboard FutureChef, as we celebrate its 25th anniversary. Throughout the years, this competition has played a vital role in shaping the careers of countless budding chefs, and I am looking forward to contributing to its legacy of culinary excellence.
"Together, with the support of Brian Turner and our other renowned chefs and partners, we aim to inspire and empower even more young people to pursue their culinary aspirations."
Springboard FutureChef is marking its 25th anniversary with a celebration of the former participants who used the competition to kickstart 'inspirational' careers in the hospitality industry.
Since its inception in 1999, Springboard FutureChef has captivated the 'hearts and minds' of thousands of young aspiring chefs from schools across the country. The annual culinary challenge has provided a platform for them to showcase their skills, creativity and passion.  
To date, 214,000 school children aged 12-16-years-old have taken part, demonstrating the competition's tremendous impact on the nation's culinary landscape.
April Lily Partridge won the FutureChef competition in 2009 and since then she has gone onto win the 2023 Roux Scholarship and became the highest-ever ranking female chef in the Craft Guild of Chefs National Chef of the Year competition.
Other former FutureChef competitors include Michelin Star restaurateur Graeme Cheevers, social media influencer Poppy O'Toole and Great British Menu finalist Ruth Hansom.
For more information about Springboard FutureChef and its 25th anniversary celebrations, visit: https://futurechef.uk.net/25-years.