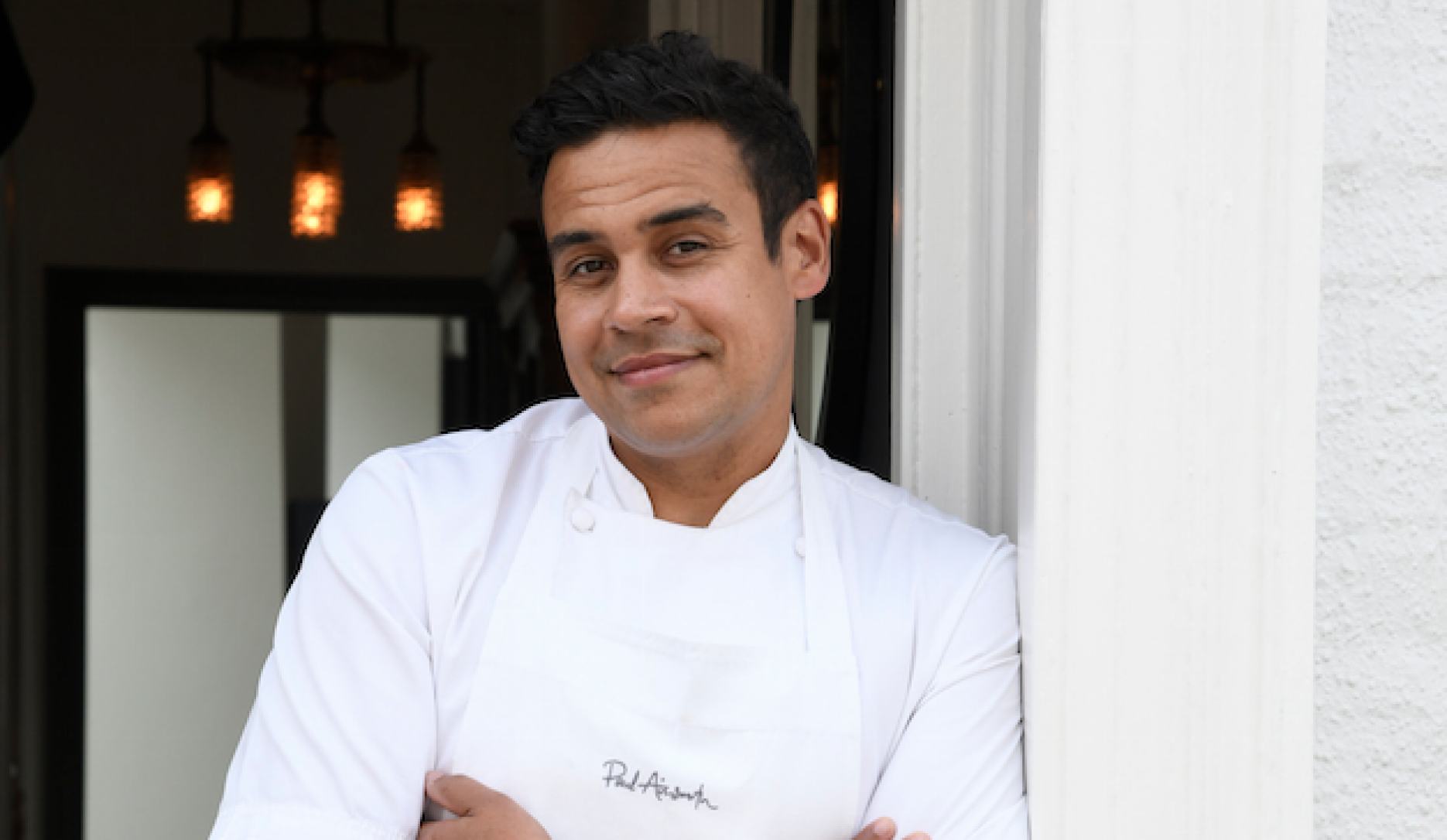 24th January 2020
Paul Ainsworth announced as chair of judges for The National Chef of the Year
The Craft Guild of Chefs has announced that Paul Ainsworth will take over as chair of judges for the next two National Chef of the Year competitions, which take place in 2020 and 2021.
Ainsworth takes over from Gary Jones, executive head chef at Le Manoir, who has led the team of judges for the last three years. The last three winners of the National Chef of the Year were Steve Groves, Kuba Winkowski and Luke Selby. 
Organiser of the competition, David Mulcahy who is vice-president of the Craft Guild of Chefs, said: "Paul has been on the judging panel in the past and has helped us to discover some amazing winners. He has shown real integrity in his judging style and will bring a wealth of experience to what's regarded as the UK's biggest culinary challenge. 
"We've already started working with him on the plans for the year ahead and we are excited by what he's set to bring to the competition. Sustainability has been at the heart of The National Chef of the Year for many years but under Paul's guidance, we are going to see this more than ever. 
"All chefs should be ready and waiting for the brief to be revealed and to start working on their entries as it's going to be an incredible year to enter."
The Guild regularly changes its chair to ensure the competition grows, develops and entices the best chefs in the UK to enter. Ainsworth has been selected by the Craft Guild of Chefs to bring new ideas to the competition. 
Ainsworth added: "I am absolutely committed to this role and believe it's important to lead from the top so my judging will be honest, firm and honourable. 
"As head judge, I'll be watching semi-finalists and finalists closely during the cook-offs and making sure the team of judges are working hard throughout the two hours to find the right winner. 
"The full brief will be revealed next month but I'll be going back to basics so that all the chefs need to think about, is making food that is truly delicious and showcases their own style, skill and flair. 
"Whilst it's important this competition remains current, it's a cooking competition at the end of the day and I want the competitors to produce food that appeals to all five senses. As judges we just want to taste food that makes us say 'wow'."
The National Chef of the Year competition will be open for online entry next month. 
Keep up to date with the competition on social media:
Chefs who want to be added to the NCOTY mailing list to be notified when entries open should email info@nationalchefoftheyear.com.