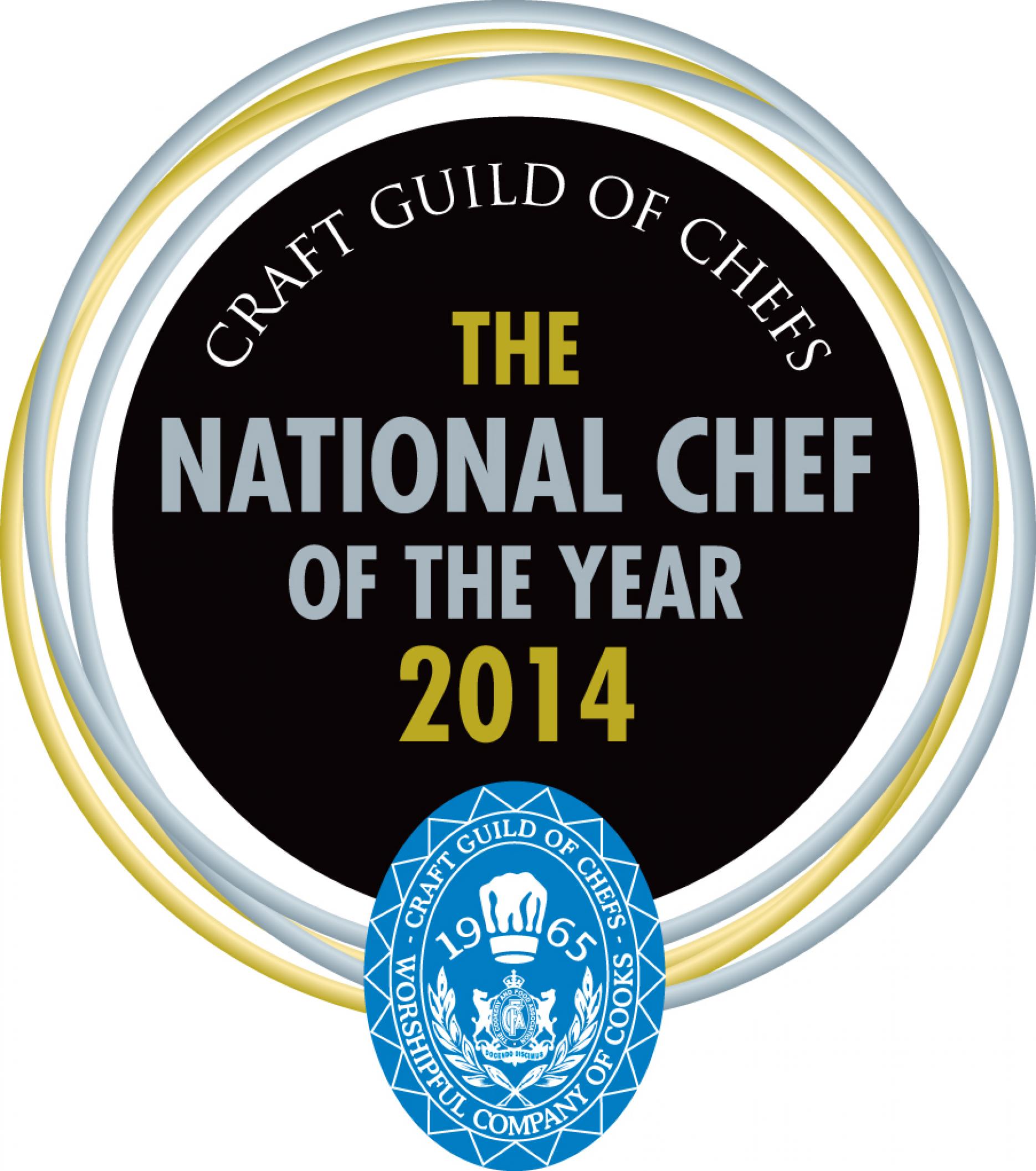 27th January 2014
National Chef of the Year 2014 open for entries
The Craft Guild of Chefs is calling on professional chefs from all sectors of the industry to enter what is considered to be the most respected chef competition in the UK – the National Chef of the Year 2014, which will be open for entries from February 1.
National Chef of the Year was launched in 1972 and has seen the cream of the UK culinary world take the title. Previous winners have included Gordon Ramsay, David Everitt Mathias, Mark Sargeant, Simon Hulstone and Alyn Williams.
Last year's winner Hayden Groves, executive chef at BaxterStorey, who succeeded on his fourth attempt at the title, said: "Winning National Chef of the Year was an amazing and humbling experience, the pinnacle of my career to date. To be included in the hall of fame alongside such industry heavyweights is a dream come true. I urge any chef with the desire to achieve this title to submit an entry."
Craft Guild vice president and competition organiser, David Mulcahy, added: "National Chef of the Year is one of the UK's most sought after culinary titles and has helped launch the career of some of our industry's most celebrated chefs. Winning is all about the individual's performance on the day, coupled with a demonstration of culinary skills and an impressive interpretation of the brief. As any finalist will tell you, it's an exhilarating and rewarding challenge which opens many doors."
Phil Howard, chef owner of the Michelin-starred The Square Restaurant, will once again chair a panel of more than 40 industry judges, who will be looking for a well thought out menu, with particular attention paid to authenticity, sourcing, seasonality, timing and wastage, while offering maximum flavour, texture, balance and style.
This year, the brief is to submit a creative three-course lunch menu for four guests within two hours. The menu must reflect one of the following three categories: Asian/Oriental, Modern British/Modern European, and Rest of the World/Other.
In addition, the menu must consist of: a vegetable-focused starter, main course using locally sourced fresh white fish with appropriate accompaniments, and a dessert using summer fruit, served hot or cold.
Entrants have until Friday, April 11, to submit their entry for paper judging to clair.bowman@wrbm.com from which a shortlist of 40 chefs will be selected. The initial paper judging of the entries takes place on Monday, May 12, with the semi-finalists revealed on Friday, May 16.
The heats will take place at Sheffield College on Tuesday, June 10, and at Le Cordon Bleu in London on Wednesday, June 25. Only eight chefs will go through to the National Chef of the Year final, which takes place at the Restaurant Show on Tuesday, October 7.