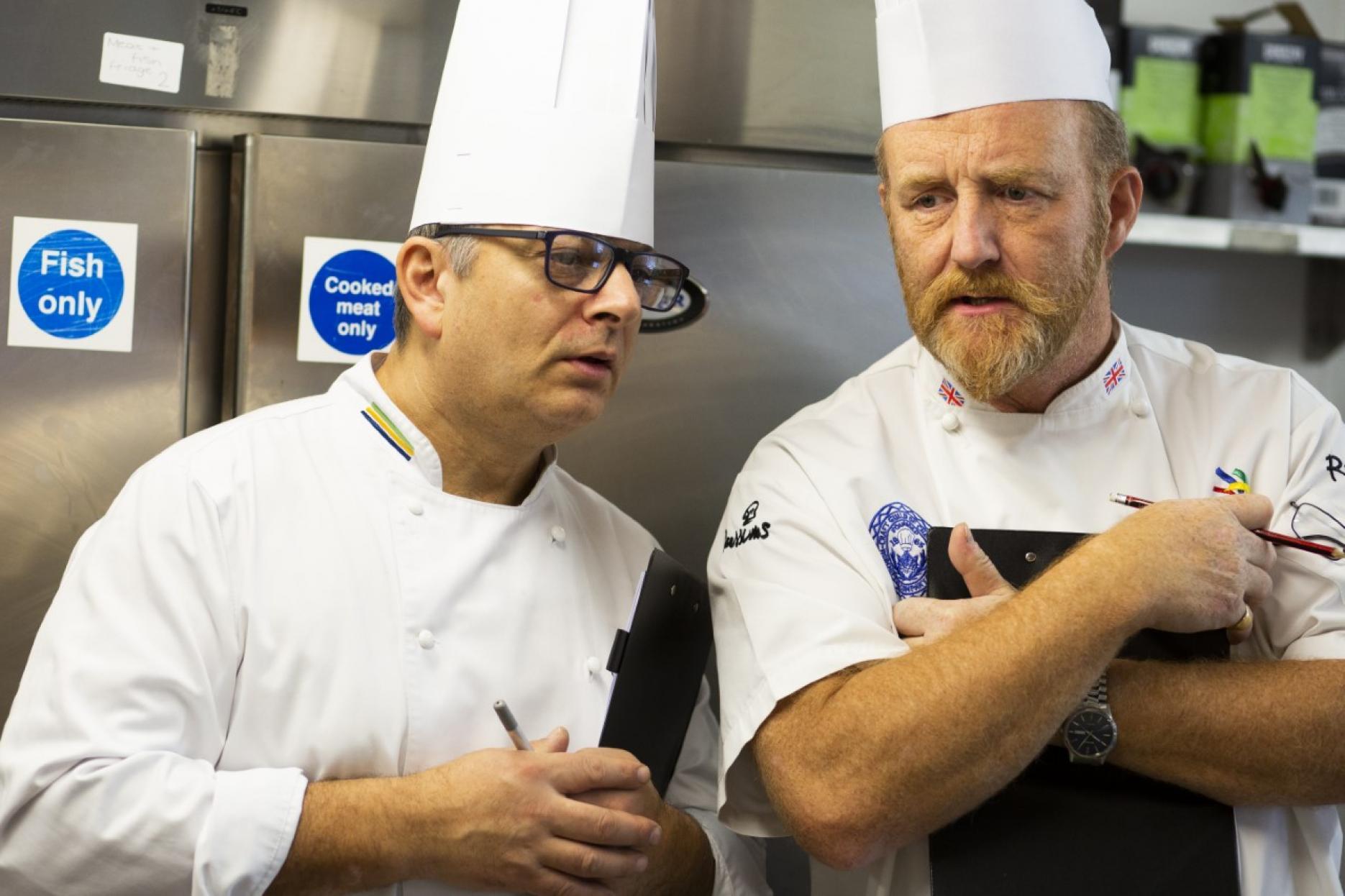 27th September 2022
Lead judge highlights benefits of entering Country Range Student Chef Challenge
With the hospitality industry crying out for more skilled chefs due to huge shortages, lead judge Chris Basten is urging students to enter the Country Range Student Chef Challenge 2023 to test themselves and ensure they have the skills and experience to fit seamlessly into a team in a professional kitchen.
Basten believes competitions such as the Country Range Student Chef Challenge are vital for aspiring chefs as they not only help make you a better planner, team player and all-round cook, but also prepare you and give you a valuable insight into life in a fast-paced kitchen.
This year's theme is 'Around the World' encouraging students to research and be inspired by various food formats, flavours and cooking techniques from different cultures and cuisines.   
He commented: "I've been fortunate enough to have taken part in a number of culinary competitions so I can't speak more highly about the benefits for aspiring chefs. It's hard to replicate what a busy kitchen is like so it can still be a big shock to students when they leave and take up their first roles.
"Competitions like the Country Range Student Chef Challenge give students that extra level of skill, experience, understanding, confidence and can help them hit the ground running as they embark on their careers as chefs.
"It's a real shame that our industry is facing a skills shortage because I know first-hand how rewarding a career in catering can be. Unfortunately, Brexit and the pandemic has meant the industry has lost a lot of skilled cooks so competitions such as the Country Range Student Chef Challenge are even more important now to bring through that next generation.
"I'd urge any student chef looking to make a name for themselves in the industry to get involved with this year's Challenge and show future employers what they can do. Trust me, the nation's best chefs are on the look-out so there are some fantastic opportunities out there." 
Each course focuses upon a different cuisine: 
Starter – Mexico 
Main – Africa 
Dessert – Australia 
Four portions of each will need to be produced in the live heat and final stages of the competition, if the teams are successful in reaching those stages. The dishes need to be prepared, cooked and presented to a high standard within 90 minutes.  
The Country Range Student Chef Grand Final will be held at Hotel, Restaurant & Catering Show at Excel in London on Tuesday 21st March 2023. For more information on the Country Range Student Chef Challenge 2023, visit: www.countryrangestudentchef.co.uk.