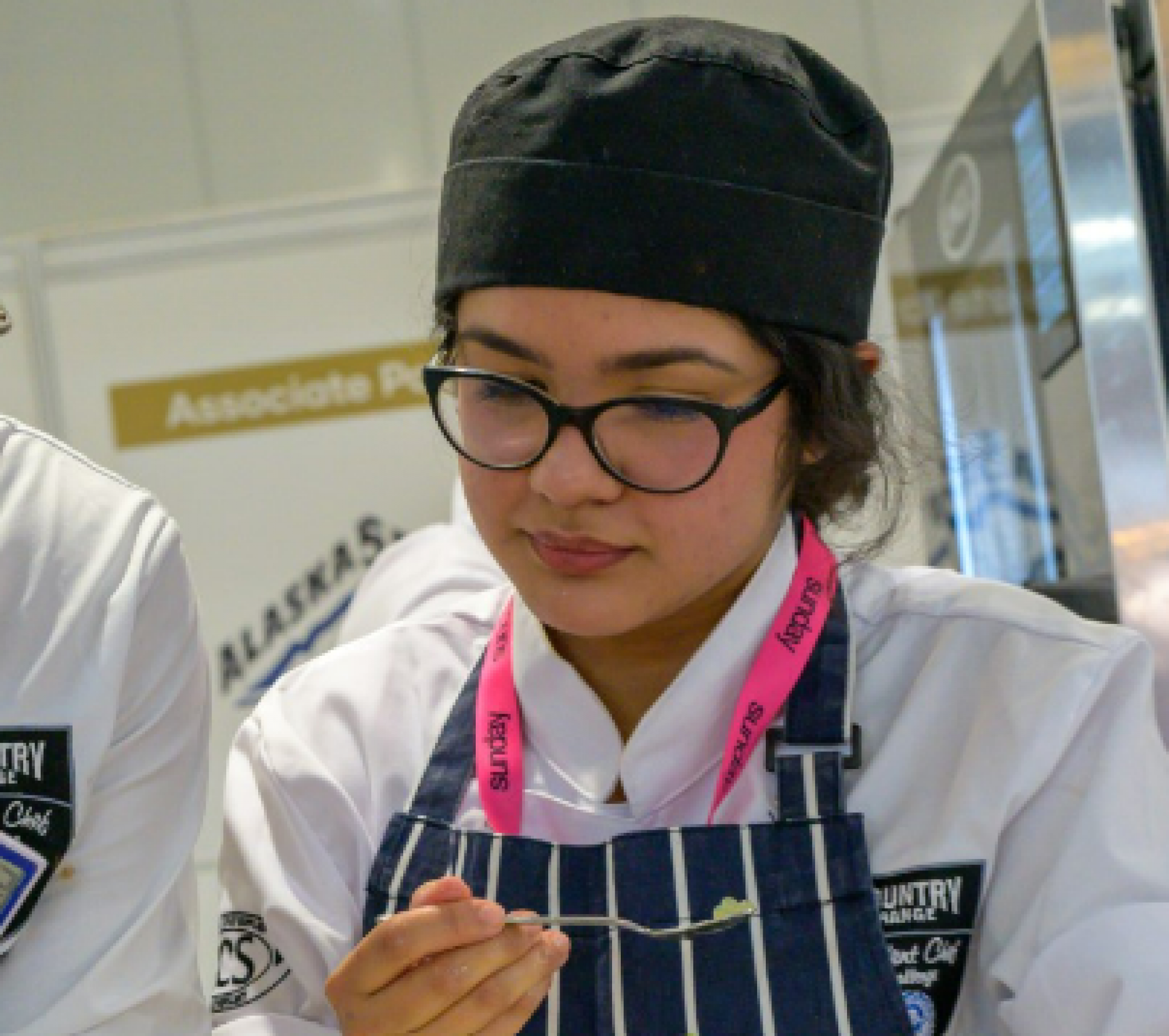 9th December 2022
Former Country Range Student Chef Challenge winner encourages people to enter competition
After helping New City College triumph in the Country Range Student Chef Challenge and then securing a place at Michelin-starred Frog in London, Maria Carbone is urging the next generation of student chefs to enter the challenge and enhance their kitchen career prospects.
She said: "It's been an utterly amazing year with so much happening and so many positives. Competing in and winning the Country Range Student Chef Challenge was the absolute pinnacle and definitely played a big role in preparing me for not just for any professional kitchen but a Michelin-starred kitchen.
"The competition teaches you the importance of practising, attention to detail and teamwork, while also providing a real taste of the pressure chefs are under each and every day in fast-paced kitchens. The whole experience and, of course, winning was also a huge boost to my confidence and made me realise I could succeed at the very top of the hospitality industry. For all those student chefs deliberating on whether to enter, you have to go for it as the opportunities to grow, improve and find work are endless."  
The Country Range Student Chef Challenge 2023 is open for entries until Friday 16th December.