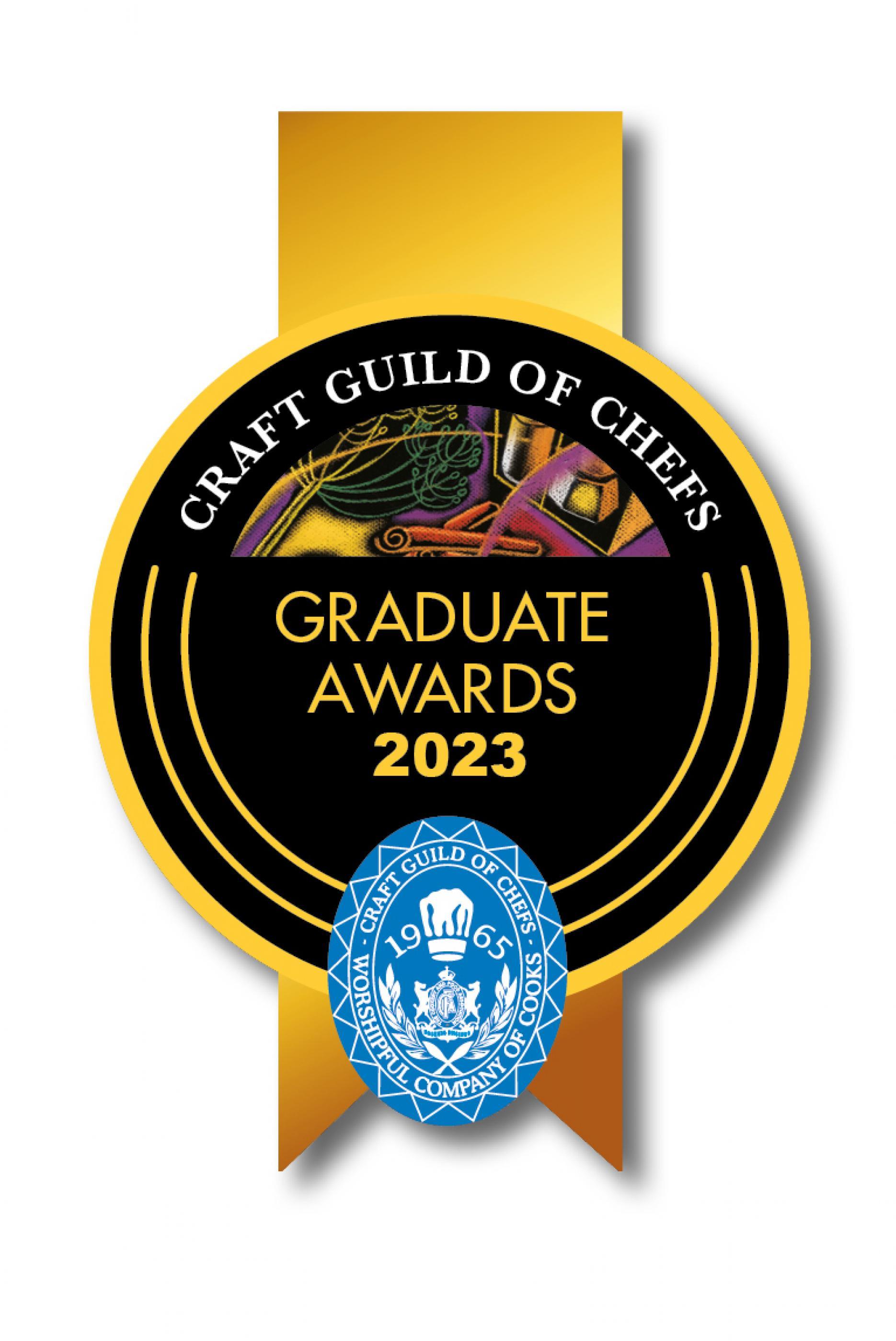 12th May 2023
Craft Guild of Chefs names 36 Graduate Awards semi-finalists
After receiving an impressive number of entries into the Graduate Awards 2023, the Craft Guild of Chefs has whittled the entry list down to just 36. These ambitious chefs will now be heading to either Watford or Sheffield to take part in the semi-final stage of the award.
The Graduate Award is a practical and theory exam which is aimed at chefs aged under 25 who are looking to test their skills, put themselves in the spotlight and connect with like-minded peers. It was founded in 2002 by Steve Munkley, vice-president of the Craft Guild of Chefs who wanted to give chefs an award to work towards once in the workplace.
Over the last 21 years, it has developed and grown to help meet the demands of modern kitchens. As well as the Kitchen/Larder exam, it now includes a Pastry award which is spear-headed by Will Torrent, senior development and innovation chef at Waitrose & Partners.
The semi-finals will take place on Tuesday 20th June at West Hertfordshire College in Watford and on Thursday 22nd June at Sheffield College. Those who make the grade will then go through to the final at University of West London on Friday 1st September. All those who make the final will be invited on the Guild's annual mentoring trip which this year sees chefs being taken on a culinary tour of Suffolk in July.
Taking part in the Watford heat will be:
Darragh Ryan, 36 On The Quay Restaurant with Rooms
Harvey Barker, The Botanical Rooms at The Newt in Somerset
Elliot Wakefield, Savoy Grill
Sam Reynolds, The Fat Duck
Liam Balmer, Lucknam Park Hotel
Luke Morton, The Tudor Pass, Great Fosters Hotel
Alessio Sneider, Soho House, 76 Dean Street
Zach Colburn, House of Commons
Nathan Cooper, Goldman Sachs, BaxterStorey
Matthew Mark Crane, Royal Air Force Club
Jack Baldwin, The Angel Inn at Topcliffe
Perran Clark, New Coast Kitchen
Allocated a place in the Sheffield heat are:
Brandon William Stokoe, Jesmond Dene House
Angus Paul Levell, The Caddy Mann Restaurant
Michael Jones, Fletchers Grantley Hall
Megan Beale, Dumbleton Hall
Daniel James Cox, Morston Hall Hotel
Connor Gray, Talbot Hotel in Malton
Jamaar Semper, Lucknam Park Hotel
Chloe Williamson, Prestwold Hall
Ivan Barzev, Rookery Hall Hotel & Spa
Jack Newbold, No. 23 Uppingham Restaurant
Georgia Hackett, City of Liverpool College
Jason Cargill, The Rookery Restaurant & Bar
The pastry semi-finalists who will sit the exam in Watford include:                                
Paige Hill, Pentonbridge Inn
Owen Morgan Roberts, Rabbit
Blessing Olusile, Pillars Restaurant
Stephanie Grace Belcher, Coast in Saundersfoot
Charlotte Vicars, One Aldwych Hotel
Hoi Yan Tam, Sofitel London St James
Marija Kuzaite, Ardtara Country House
Luke Watkins, Auberge du Lac
Jack Kirby, Lygon Arms Hotel
Mackenzie Pope, Lucknam Park Hotel
Yip Man Ying, Shangri-La
Tara Pasotti, Pennyhill Park Hotel 
Munkley said: "As the founder, it has been inspiring to see so much interest in the Graduate Awards this year so thank you to everyone who entered. To help the chefs going through to the next stage, we are sharing videos that will help them to practice and be as prepared as possible for the semi-finals as we realise for some of them this will be their first taste of a culinary test like this. I recommend they all work with their senior chefs, take advice and use this opportunity to its full potential as it's known to open many doors that will help their future careers."
The Craft Guild of Chefs Graduate Awards wouldn't be possible without sponsorship from The London Meat Co, Oranka, Savoy Educational Trust, Reynolds, Meiko UK, Essential Cuisine, City and Guilds, Robert Welch, Continental Chef Supplies (CCS), James Knight of Mayfair, Worshipful Company of Cooks, CCE London Ltd, University of West London, Lakeland Dairies, Grande Cuisine, The Caterer, Maldon Salt, NOWAH, Wild Farmed, Villeroy & Boch and Daregal Gourmet.