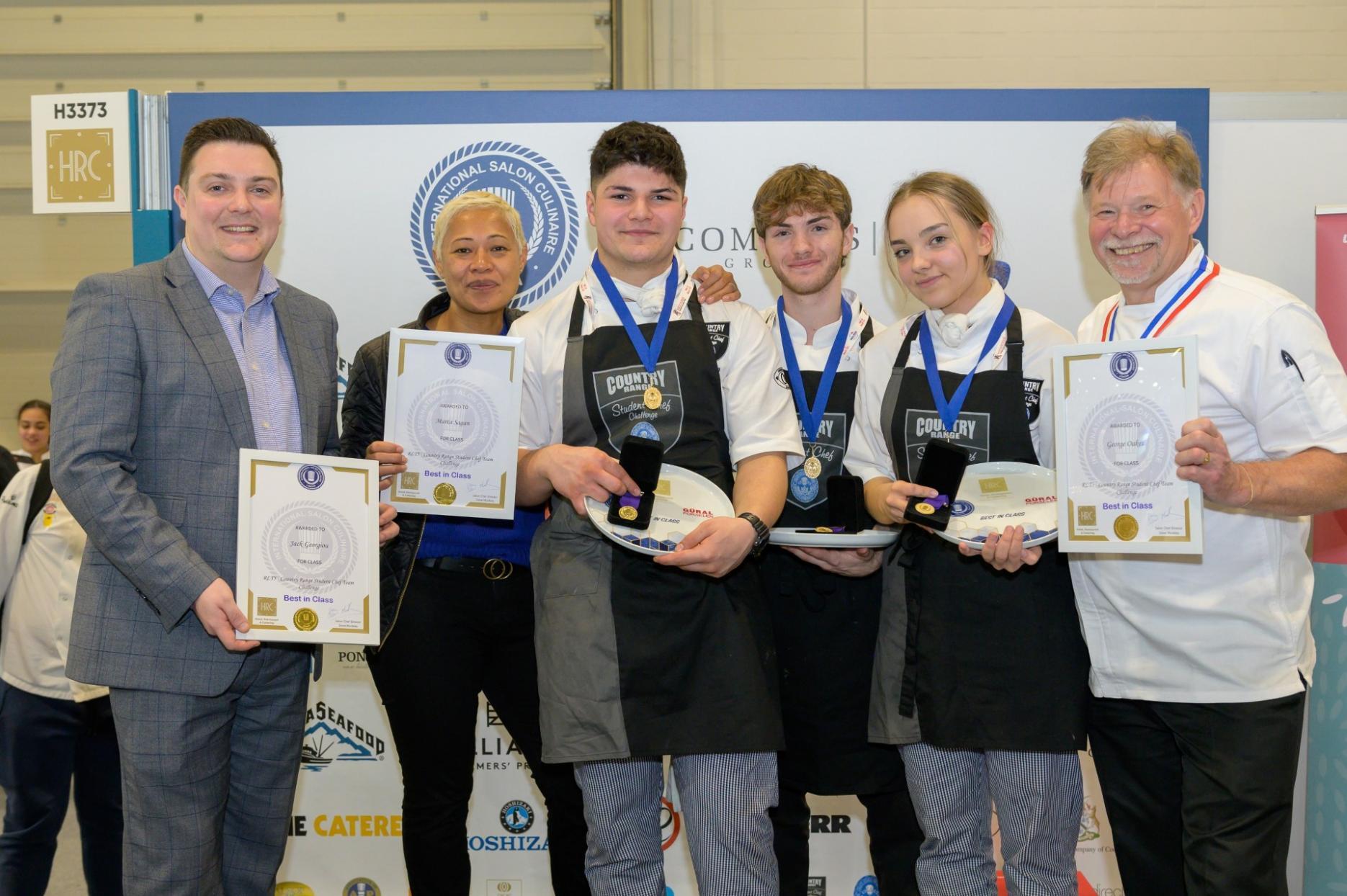 10th July 2023
Country Range Student Chef Challenge 2023/24 opens for entries
With it being more important than ever for the industry to attract and develop new culinary talent, the next instalment of the prestigious Country Range Student Chef Challenge is now open for registrations.
Run in collaboration with the Craft Guild of Chefs, who provide competition-standard judging and vital feedback to the students throughout the process, the Country Range Student Chef Challenge has been a key part of developing culinary talent for over 25 years.
This year's Challenge is open to teams of three student chefs studying hospitality or catering courses at college. Following the paper judging, regional heats will take place in early 2024 before the live Grand Final at the HRC Show at Excel in March.     
The Country Range Student Chef Challenge 2022/23 was won by a trio of promising young chefs from Westminster Kingsway College who impressed the judges in the live final with their flavour-packed menu, high-level cookery techniques and all-round teamwork and organisation.
The focus for this year's competition is 'Love Local' and challenges teams to discover and showcase the best of their local area. The criteria includes:
Starter: Vegetarian - can contain dairy and eggs. 
Main: Seabass, one whole (suggested weight 1.2kg) can bring gutted but must be filleted as part of the competition. Served with a mollusc or bi-valve garnish, a starch, and British seasonal vegetables. 
Dessert: Chocolate - at least 50% of Country Range white or dark chocolate drops must be used or a combination of both.
Lead Judge Chris Basten from the Craft Guild of Chefs, said: "I'm over the moon to be involved again in the next instalment of the Country Range Student Chef Challenge and am looking forward to seeing how the students approach this year's exciting 'Love Local' brief.
"I can't stress how important catering competitions are to young chefs looking to make a name for themselves in the industry so would advise any student with aspirations of reaching the top to get involved. It tests them on so many different levels and I believe the CRSCC is one of the best and most rewarding experiences for college catering students." 
The deadline for entries is the 1st December 2023. For more information, visit here.