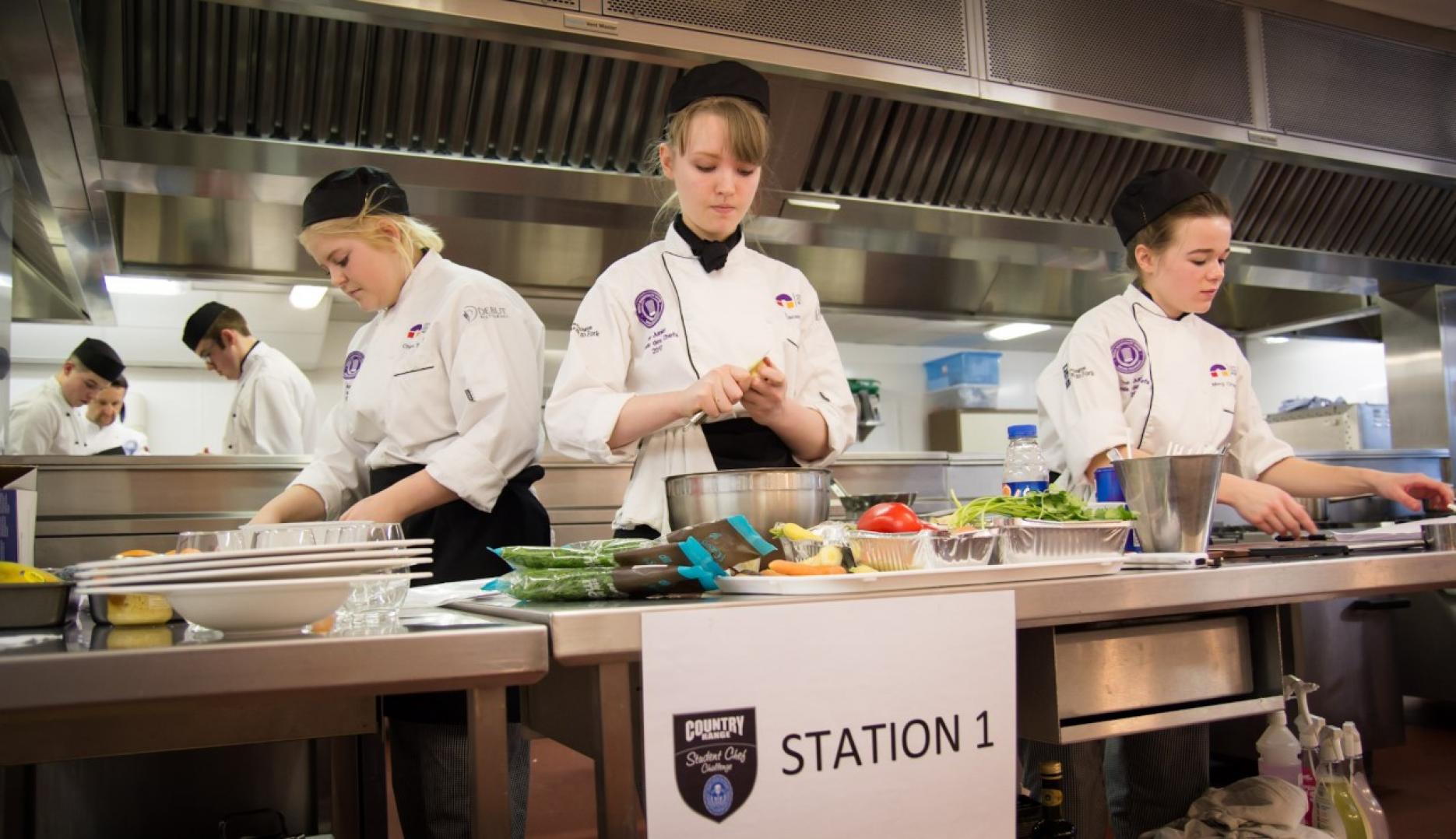 26th October 2021
Chairman of Judges urges lecturers and students to get competing again
Believing it to be 'one of the best and most rewarding experiences' for college catering students, Craft Guild of Chefs Chairman of Judges Chris Basten is urging lecturers to enter teams in to this year's Country Range Student Chef Challenge.
With much of the practical teaching in college kitchens and competitions disrupted these past few years due to Covid-19, the Country Range Student Chef Challenge is back in 2022 with the deadline for entries closing on the 26th November 2021.
Basten has released a trio of videos to help students prepare their menus and put their applications together. He said: "Employers embrace this competition and the experience it provides. They recognise the skills, practise, determination and temperament required to succeed so it certainly helps job prospects.
"In addition, the competition can really help to boost a chef's profile and the opportunity to work as a team is fantastic preparation for a career in a professional kitchen. There is so much going on and under intense pressure so it definitely helps makes you a better planner, leader and all-round cook."  
Taking students out of their comfort zone, the challenge assesses core kitchen and teamwork skills with teams of three full-time hospitality and catering students working together to devise a three-course menu. 
This year's menu must consist of smoked fish canapes, a guineafowl main course and a tart with a crumble topping for dessert. The dishes need to be prepared, cooked and presented to a high standard within 90 minutes.  
Key dates for the competition:
Paper judging deadline - 26th November 2021.   
Paper judging – early December 2021. 
Practical regional heats - late January and early February 2022.  
Challenge Live Final at the Hotel, Restaurant & Catering Show at Excel in London - 22nd March 2022.  
For more information, visit here.