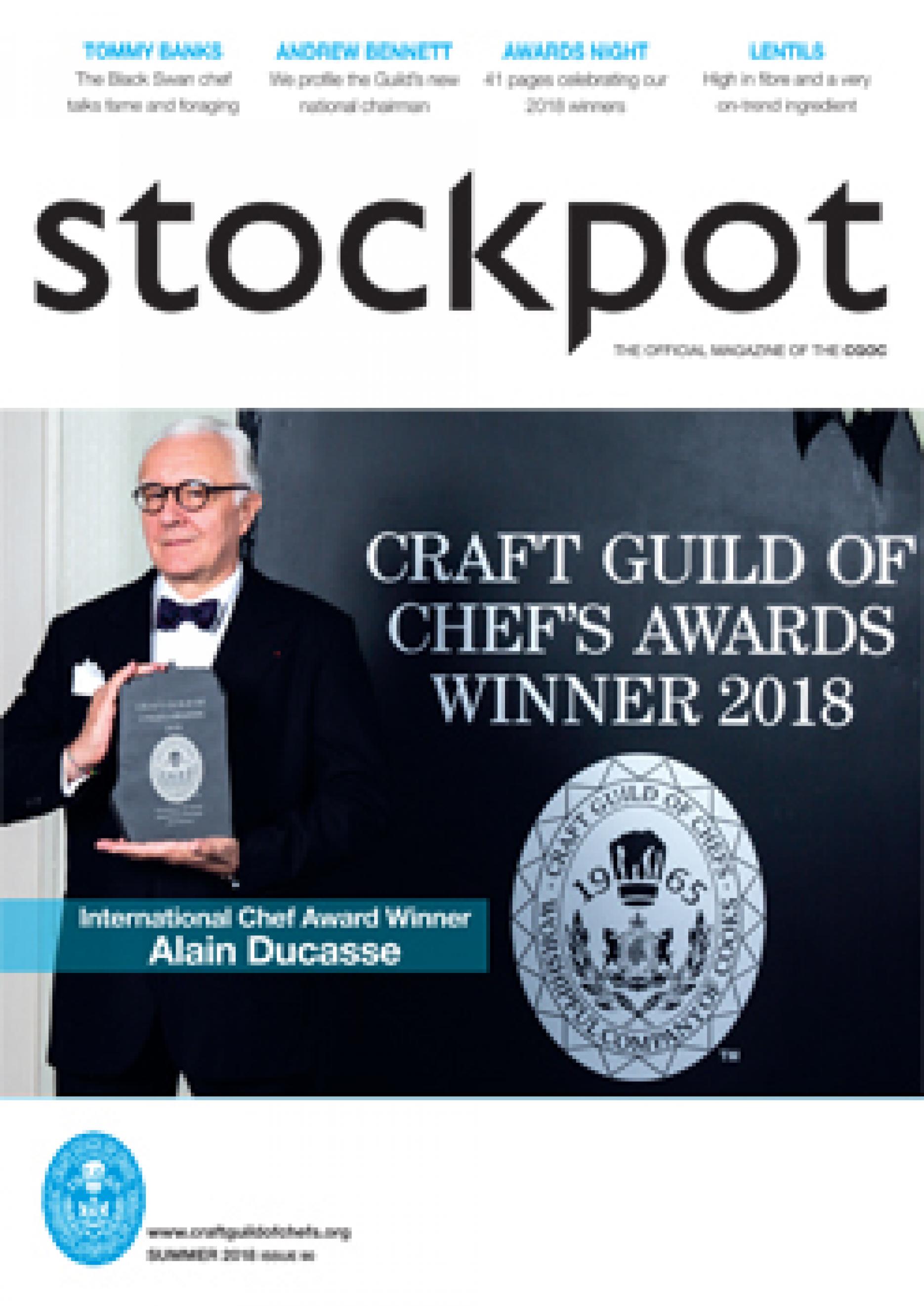 14th June 2018
Stockpot Summer 2018
Welcome to the summer edition of Stockpot. With Brexit still one of the most popular subjects du jour, it continues to divide opinions. But one thing's for sure is that it will have direct impact on the hospitality industry for the foreseeable future.
That said, the past few months have brought about much change within the Guild. Kicking off at our AGM in April, I was incredibly honoured to accept the role of National Chairman and feel privileged to be supported by Nick Vadis.
Presenting many positive challenges for myself and committee members, we hope to take this great organisation to the next level. As well as reviewing the current membership, we will look to improve our long-term service for business partners and members alike.

On another note entirely, the Craft Guild hosted the Wessex Salon Culinaire at Brockenhurst College (30-31 May). Our tremendous thanks once again go to Steve Scuffell who, as well as organising and hosting, plays a vital role in encouraging the students to excel in competitions.

On 4 June, we held our incredibly memorable 25th Craft Guild of Chef Awards - celebrating the amazing achievements of our industry at the Grosvenor House Hotel.
Just when you thought we'd start to slow down, Steve Munkley has begun his search for the next generation of Graduate Awards. Since launching in 2002, the examination has gone from strength to strength and is a huge credit to everyone involved.

Looking ahead slightly further, I had the pleasure of judging the CATEY'S Chef Award at the Dorchester Hotel. Although separating the 15 candidates was no easy task, rest assured we have chosen an incredibly worthy winner.
Finally - the National and Young National Chef of the Year semi-finals get underway this month (June) at the Cordon Bleu School (London). We once again received exceptional entries, and I'm very positive that we have another rising star in our ranks.

I would like to finish by wishing you all a very pleasant summer and hope you get to spend some well-deserved time with your friends and families!
Andrew Bennett MBE, National Chairman
To view the magazine, click here.