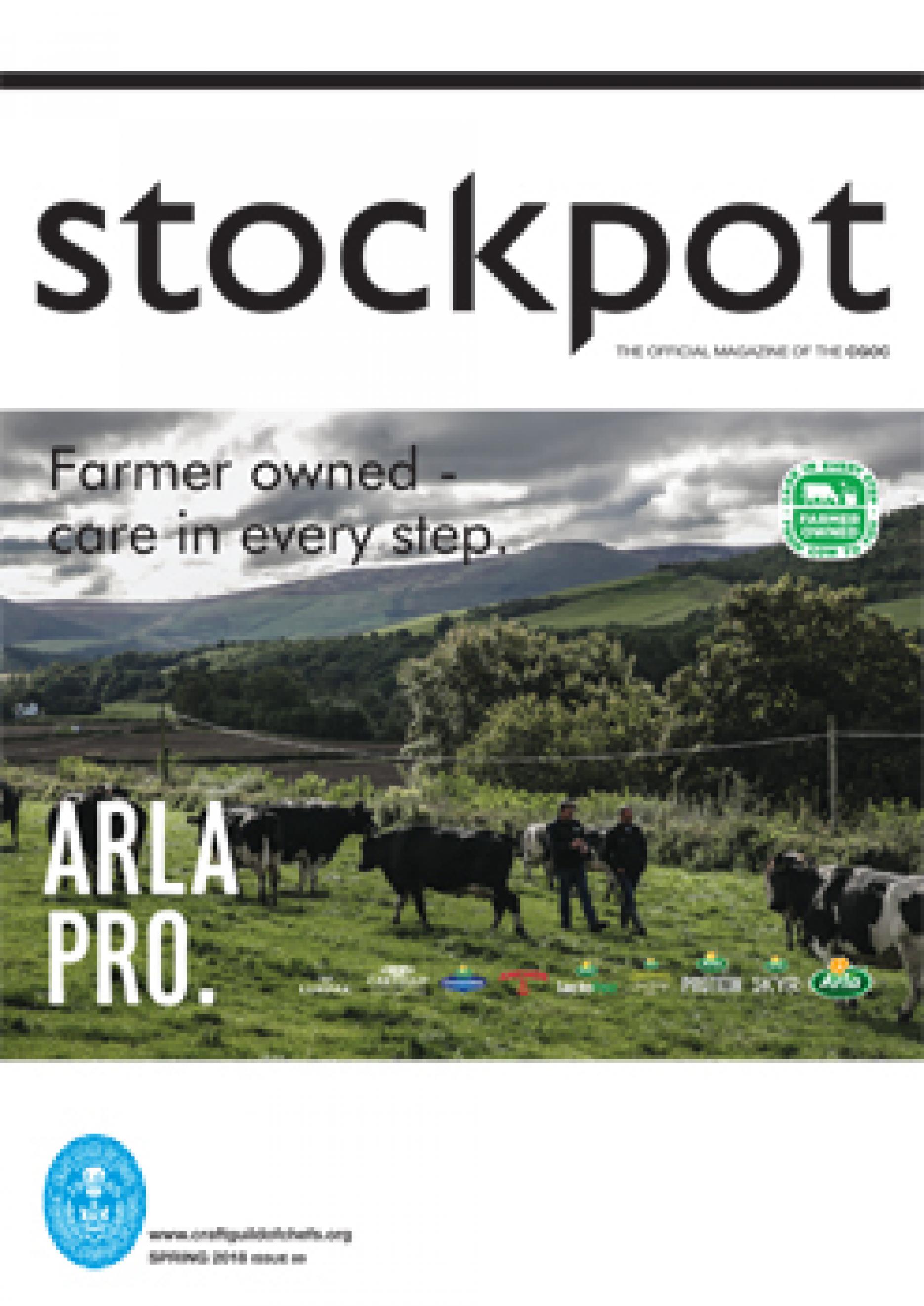 23rd April 2018
Stockpot Spring 2018
Spring has certainly now sprung with the sun beaming through my office window as I write. It's hard to believe that only ten days ago the country came to a halt after forecasted snowstorms hit the UK.
February was another busy month filled with lots of exciting events. Among them was the Worshipful Company of Cooks court lunch on board the HMS Wellington (Temple Stairs), where I enjoyed good food, great wine and wonderful company.
I also attended the PACE conference – the awards evening sponsored by CGOC - where I demonstrated with plant-based ingredients. Following this, at the end of the month, was the launch of this year's National and Young National Chef of the Year competitions, where current titleholders, Luke Selby and Danny Young, gave heartfelt speeches on what the contest means to them.
As for March, it was mostly dominated by Hotelympia. In addition to launching our National Team of the Year, which saw One Aldwych Hotel chefs crowned the inaugural winner, the Guild Culinary team also competed in La Parade on the Monday (5th) against the Combined Services Culinary Arts Team.
Providing a great opportunity to catch up with old friends and colleagues and also meet some new faces, the Guild stand had a steady flow of visitors throughout, welcoming business partners and associates alike over the four days.
My hat goes off to Steve Munkley, who once again ran a very successful Salon Culinaire. With an extremely competitive Live Theatre and some great cold entries, I think we'd all agree that he deserves huge congratulations.
Looking ahead, the Universal Cookery and Food Festival (UCFF) in September is shaping up to be a highly innovative plant-based event, with many great chefs having already signed up and lots more to follow.
The Guild is also working with its recently appointed PR company, Open Door, to ensure we secure the best possible coverage for everything that we do as an association, and to communicate it to a wider audience.
All that's left to do now is start the paper judging process for this year's Craft Guild of Chefs Awards, taking place in June…
Lee Maycock, National Chairman