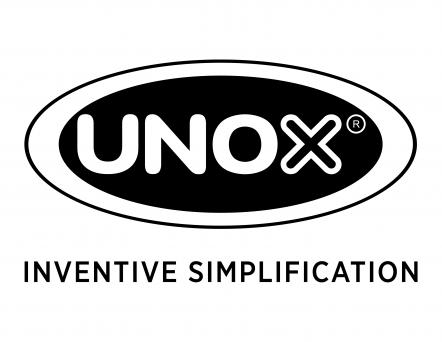 Contact:
Trevor Michaels – Key Account Manager
07566 793194
Technology has become increasingly important in today's commercial kitchens, which is why UNOX's in-house development team of 42 engineers have designed a comprehensive range of ovens for all requirements including the CHEFTOP and BAKERTOP ranges, BAKERLUX SHOP PRO, BAKERLUX SPEEDPRO and the revolutionary EVEREO. 
Easy to use with optimal performance in all working conditions, the UNOX range is packed with technological innovations including MIND.Maps™, a data-driven approach to oven control and operation which helps kitchen staff to get the most from their equipment. 
With MIND.Maps™, the CHEFTOP and BAKERTOP ranges can collect data, process information, analyse the modes of use and give chefs daily reports. They can also connect to the internet to allow caterers to send recipes and download HACCP data to any oven in any part of the world. 
The possibilities with this level of analytics are endless but making best use of data can improve productivity and efficiency for busy chefs, enhance safety and transparency, optimise water and energy efficiency, and even eliminate waste to maximise profits. All of which points to a more cost-effective, time-efficient kitchen with complete piece of mind over food safety and compliance auditing. 
Latest Innovations: 
UNOX EVEREO® 
UNOX is helping caterers to address the issue of food waste with the revolutionary new EVEREO® - an innovative and technological service temperature food preserver that safely preserves food at serving temperature for extended periods. 
EVEREO® is the only piece of equipment that utilises Exever patented technology to preserve food safely at the temperature at which it is served and eaten, and above the danger zone for bacterial growth. The EVEREO® operates at two stabilised temperature defaults: 63°C and 70°C, by using extremely accurate temperature and atmosphere control combined with the most modern technologies in insulation to avoid heat loss. 
Service temperature food preserving requires less energy than blast chilling and freezing, but it also means less food waste. EVEREO® works to produce dishes with the quality of slow-cooked food, but with the speed of fast service, so no long waits for customers. It is also available in a range of sizes and configurations to suit all kitchens, regardless of space. 
UNOX CHEFTOP MIND.Maps™ BIG PLUS 
Stronger, harder, faster and better than those before it, the new UNOX CHEFTOP MIND.Maps™ BIG PLUS is an intelligent 24-hour combi oven packed with features to enhance performance. 
The latest addition to the hugely successful MIND.Maps™ range, the BIG PLUS offers limitless production and intelligent performance for data-driven cooking with complete control. Chefs can monitor and analyse the consumption of energy, water and detergents, record cooking times and even count the number of minutes the door is open. They can also manage HACCP data to ensure maximum transparency and safety within the kitchen. 
All of this from a combi oven which is capable of going from 30°C to 300°C in just 270 seconds, offers perfect heat distribution on every tray and optimises air flow for the most efficient cooking. The UNOX CHEFTOP MIND.Maps™ BIG PLUS can carry out any type of cooking, fully loaded, 24 hours a day, with consistency and quality every time.