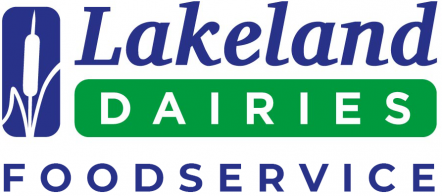 We are an Irish dairy co-operative with over 100 years' experience and tradition in dairy, Lakeland Dairies has grown to be a market leader in the production of dairy based products for chefs around the world.
Our high quality dairy products are the result of the rich, green grazing pastures of Ireland, where we take pride in ensuring that our milk is farmed with the utmost care to guarantee a final product of the highest quality.
The foodservice arm of Lakeland Dairies in the UK, has a large portfolio of solution driven products to the caterers, including dairy creams, functional cream alternatives, portioned tea and coffee whiteners, white & flavoured milk, butter, ice cream, thick shakes and dessert powders.
Our products are developed with the professional chef in mind, delivering a range of high quality, functional long life products. These high performing products are now used in leading hotels and catering establishments by the most discerning world class chefs in over 70 countries worldwide.
Our brands include Millac Maid, Café Maid, Millac Gold, Viva Flavoured Milk, Roselle Supreme, Comelle and Lakeland Dairies are available via wholesalers and distributors.
Website: www.lakelanddairies.com/foodservice
Twitter: https://twitter.com/lakelandfs