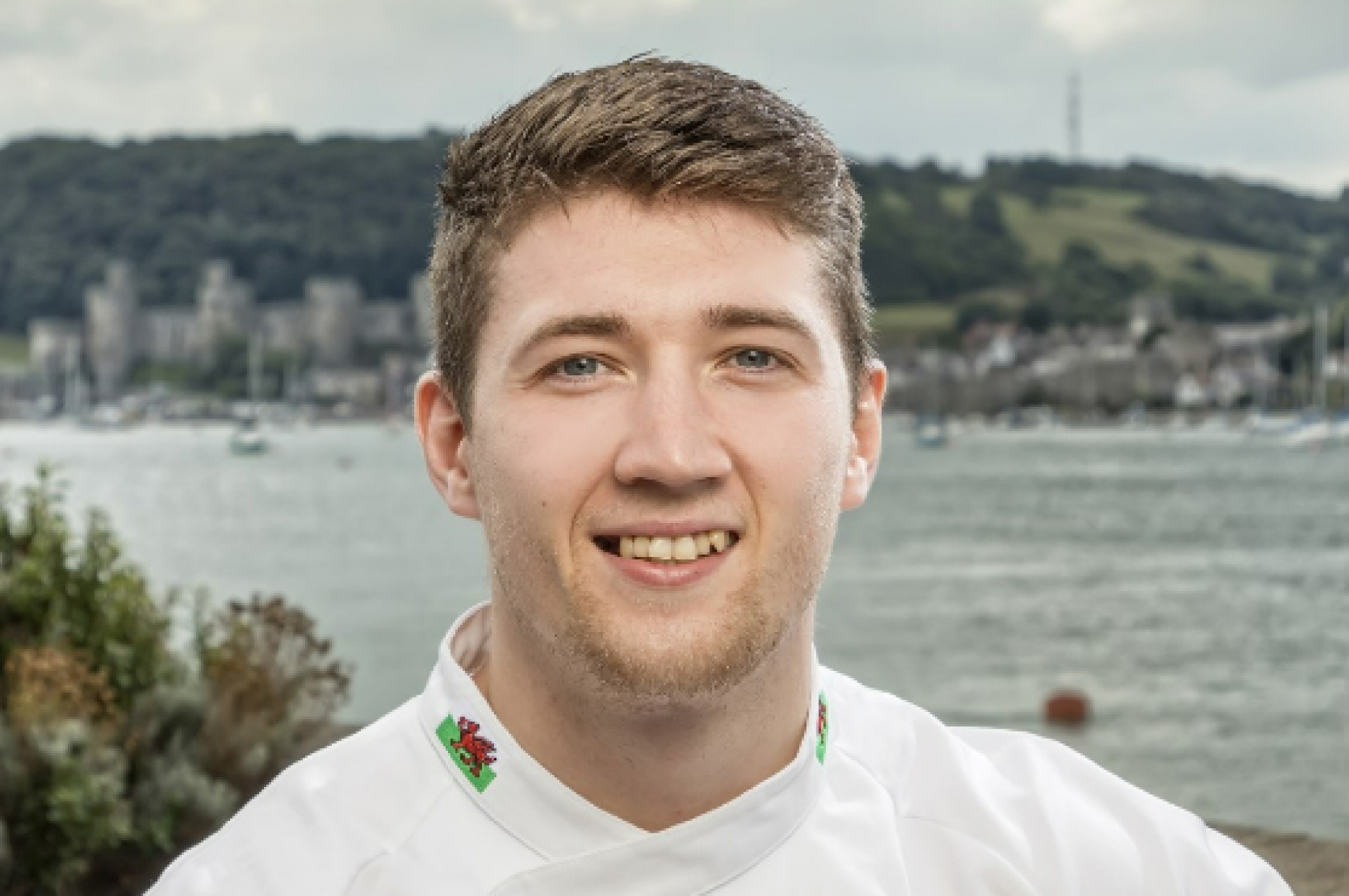 25th January 2023
Wrexham chef to cook for Wales at Global Chefs Challenge European heats
Sion Hughes has been chosen to represent Wales at a Global Chefs Challenge European heat next month.
Sion Hughes, 25, head chef at The Spa at Carden Park, will be competing against some of the best chefs in North Europe in the competition, which has been organised by Worldchefs, in Rimini, Italy. The top two chefs in his heat will qualify for the global final at the Worldchefs Congress & Expo 2024 in Singapore.
A former Junior Chef of Wales winner, Sion is no stranger to international competitions, having been a member of the Junior Culinary Team Wales that won silver and bronze medals at the Culinary World Cup in Luxembourg last November.
Sion will cook a halibut starter and veal loin and sweetbread main course for six people within 3.5 hours. He will have Junior Culinary Team Wales captain Calum Smith, pastry chef at Shrewsbury School, as his commis for the competition.
Calum is also competing for Wales in the Global Young Chefs Challenge in Rimini where Will Richards, a hospitality training officer with Cambrian Training Company, assisted by Stephanie Belcher, chef de partie at Coast, Saundersfoot, will represent Wales in the Global Pastry Chefs Challenge heat.
The chefs have been selected for the competitions by the Culinary Association of Wales (CAW) whose culinary director Graham Tinsley, MBE, executive head chef at Carden Park Hotel and Spa, who will coach and accompany them.
Sion commented: "I am excited to be representing Wales in this individual competition, following the Culinary World Cup in Luxembourg. It will be great to have Wales teammate Calum as commis as we know how we work together.
"I have done individual competitions in the past, but this will be a completely new experience and it will be my first time as a senior chef. I am now too old for the junior team. Graham and I will be starting this week to develop the two dishes and we will be meeting up with Calum to practice."