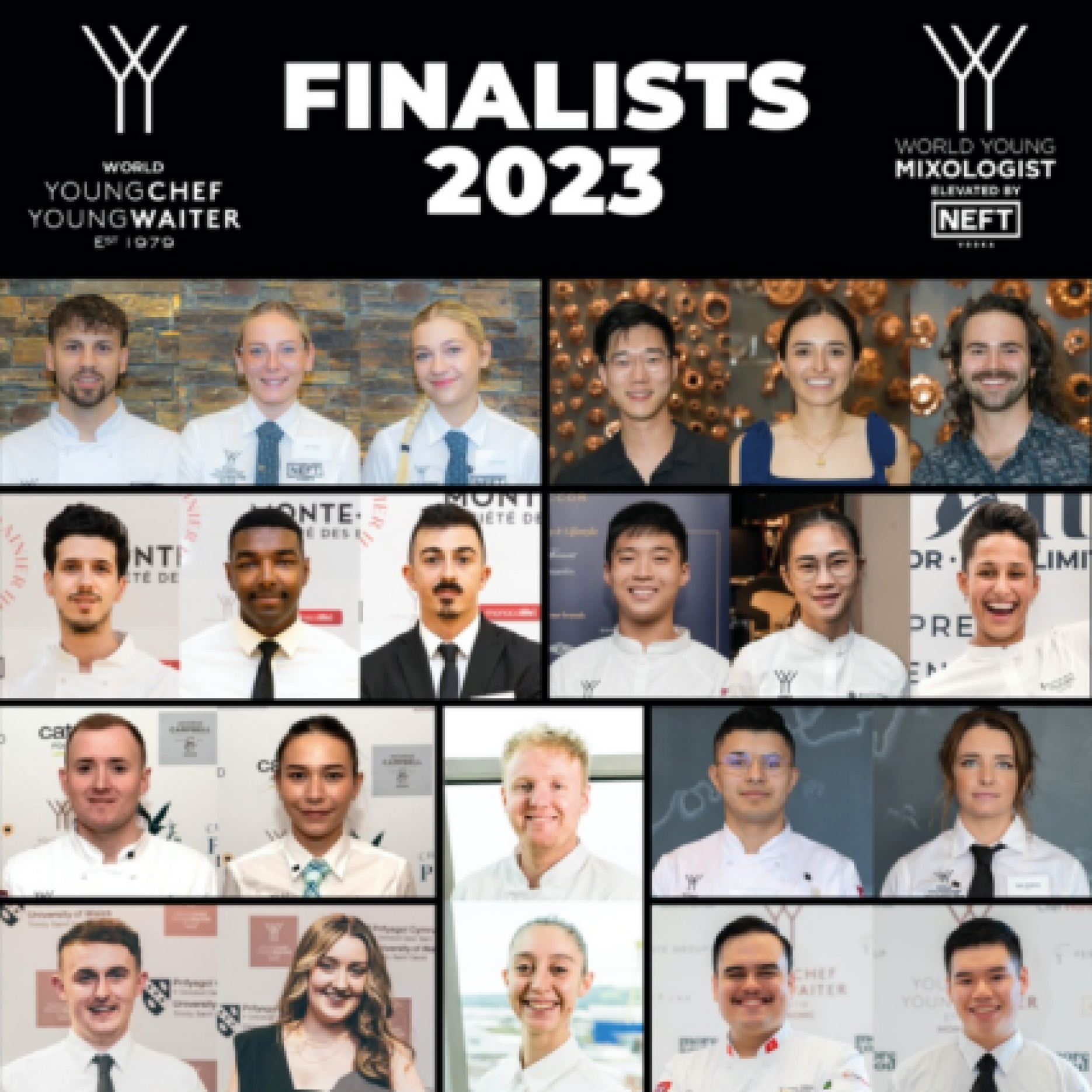 17th November 2023
World Young Chef Young Waiter & Young Mixologist 2023 competition final to take place in Monaco
The 2023 world finals competition of both World Young Chef Young Waiter and Young Mixologist will take place at the Lycée Rainer lll Monaco on the 23rd-24th November.
The culinary competition will bring together 22 world finalists, including nine Young Chefs, nine Young Waiters, and four Young Mixologists. The chefs and waiters will team up together to design a winning menu and serve their national dishes to the judging panel.
The winning Chef and Waiter will win a cash prize of $10,000. World Young Mixologist elevated by NEFT Vodka will host a special cocktail challenge and the winning mixologist will win a cash prize of $5,000.
Adam Handling, head chef judge, said: "It makes me so proud to see their unwavering passion and determination to succeed and progress in their careers. As someone who competed in this competition a long time ago, I have seen the benefits first-hand and I really would encourage the young talent of this industry to participate in the future.
"They will have experiences that they'll remember forever and meet like-minded people from all over the world. I'm really excited to judge such incredible talent and help them make memories."
Meet the YCYW finalists:
England winners: The winning chef Benjamin Mabley from Hartwell House Hotel & Spa and the winning waiter Jade Walker from The Frog London
USA California winners: The winning chef Marcus Youn from Knife Pleat and the winning waiter Regina Gutierre from The French Laundry
Monaco winners: The winning chef Jordan Callen from Trinity Monte-Carlo and the winning waiter Daryl Danican from Monte Carlo Bay Hotel
Singapore winners: The winning chef Ian Tan from Bottega Di Carne Singapore and the winning waiter Belle Torres from Restaurant Zen
Scotland winners: The winning chef Iain Tennant from Gleneagles Hotel and the winning waiter Anna Wither from Gleneagles Hotel
Wales winner: The winning chef Sam Everton from Coleg Ceredigion and the winning waiter Carys Webster from Grove of Narberth
Ireland winners: The winning chef Stiofan Feeney from Aroma, Rome and the winning waiter Francesca Motta from Chapter One
Cayman Island winners: The winning chef Sebastian Amaya from The Ritz Carlton, Grand Cayman and the winning waiter Rosie Mckitrick from Agua Restaurant
Hong Kong winners: The winning chef Ardy Ferguson from Belon and the winning waiter Teddy Tso from The Ritz-Carlton, Hong Kong
Meet the Young Mixologist finalists:
England winner: Niamh Preedy from Northcote Hotel
USA California winner: Mitchell Corriell from Little Beach House, Malibu
Monaco winner: Luigi Giannini from COYA Monte-Carlo
Singapore winner: Zana Mohlmann from Manhattan Singapore