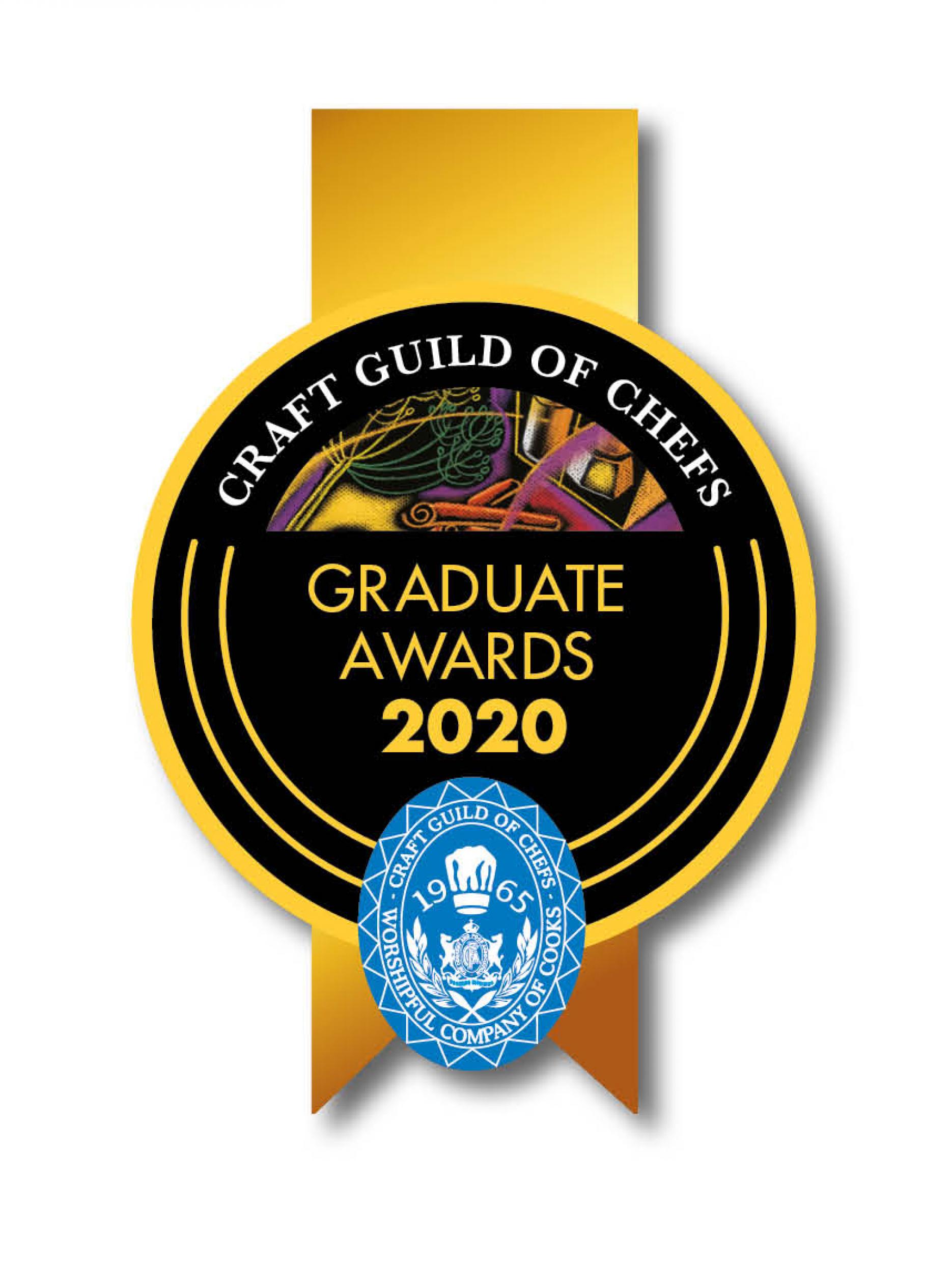 19th May 2020
Who has made the semi-finals of the 2020 Graduate Awards?
Thirty-three chefs have been invited to join the next stage of the Graduate Awards following a big reveal on a webinar on May 18th. Founder, Steve Munkley was joined by fellow organiser, Mark Hill from the House of Commons and examiners, Russell Bateman and Will Torrent.
They shared lots of advice to help chefs' careers during the coronavirus crisis before announcing which chefs have made it through.
For the first time, the Graduate Awards were open to kitchen and pastry chefs, aged 25 and under. Taking part in these annual awards provides the opportunity for young chefs, who are now in the workplace, to develop their culinary skills. With the chance to go on and compete in Young National Chef of the Year, it also puts chefs who make the grade firmly into the industry spotlight. Successful chefs will be aiming to take part in the final exam to be held later in the year.
During the kitchen final exam, chefs will complete a butchery and fishmongery task, paper exam and create a main course using a mystery basket of ingredients before making a classic dessert. In the pastry exam, the creative chefs will complete a variety of pastry challenges briefed by chair of judges, Will Torrent.
This week, chefs will be receiving their packs for the semi-finals stage so they can use the time to practise and seek advice from their mentors.
Steve Munkley, founder of the Graduate Awards and Vice-President of the Craft Guild of Chefs said: "I have been using my time in lockdown to work out ways to make sure the Graduate Awards can safely go ahead and look at how we can offer everyone who enters something valuable. Putting yourself forward for an event like this, especially when faced with such uncertainty, shows real character and resilience and we need to nurture and help these young chefs as much as we can.
"They are the next senior chefs of our industry. Deciding who would go through to the semi-finals proved a real challenge for me in the selection process but the Craft Guild of Chefs will be on hand to help all entrants as the next generation need our support now more than ever."
You can watch the webinar using this link: https://us02web.zoom.us/rec/share/7vxaL47O_T5JZI3vwR7Faul-Qoq9aaa813IXq6AMmkg3Fl7lPi3sYMW4ZMGowVtw
Here is a full list of the semi-finalists:
Kitchen semi-finalists
Megan Beale, Dumbleton Hall Hotel

Harry William Thornley Laycock, The Manor House Hotel and Golf Club

Ben Dullea, Pomonas

Nestor Masudi, Coworth Park Hotel

Nikoletta Theofylaktidou, The Game Bird at The Stafford

Annie Ryder, The Westbury Hotel Mayfair

Robert McCreery Breen, The Royal Household

Faye Natalie de Souza, Restaurant Associates

Emma Louise Ryder, RAF Club

Arron Varley, The Red Lion Freehouse

Conor Anthony Bird, House of Commons

Sam Austin, The Swan at Lavenham

Thomas Pymer, Goldstar Recruitment

Jonathan Smith, Roux at Parliament Square

Luke Morton, The Vineyard Hotel

Ben Hunt, Wentworth Golf Club

Josh Crawford, Sleepy Hollow

Alexandra Henderson, The Lansdowne Club

Lorenzo Di Stefano, The French House

Higinio Machado, The Savoy

Dervis Mustafa            , Petrus

Aneta Styrkacz            , The Ritz Hotel

Thomas Herbert, Lucknam Park Hotel and Spa

Callum Smart,             Winteringham Fields
Pastry semi-finalists
Barbara Marafona, The Lansdowne Club

Ranna Ameer, St James Hotel and Club/Seven Park Place

Natalia Suner Torres, Royal Garden Hotel

Tiziana Russo, Aviator Farnborough

Julia Buri, Wentworth Club

Lillian Savage, The Royal Household

Mark Walker, Forge Restaurant

Katherine Altham, Roundthorn Country House, Penrith

Zephaniah Pierre, Krave Restaurant