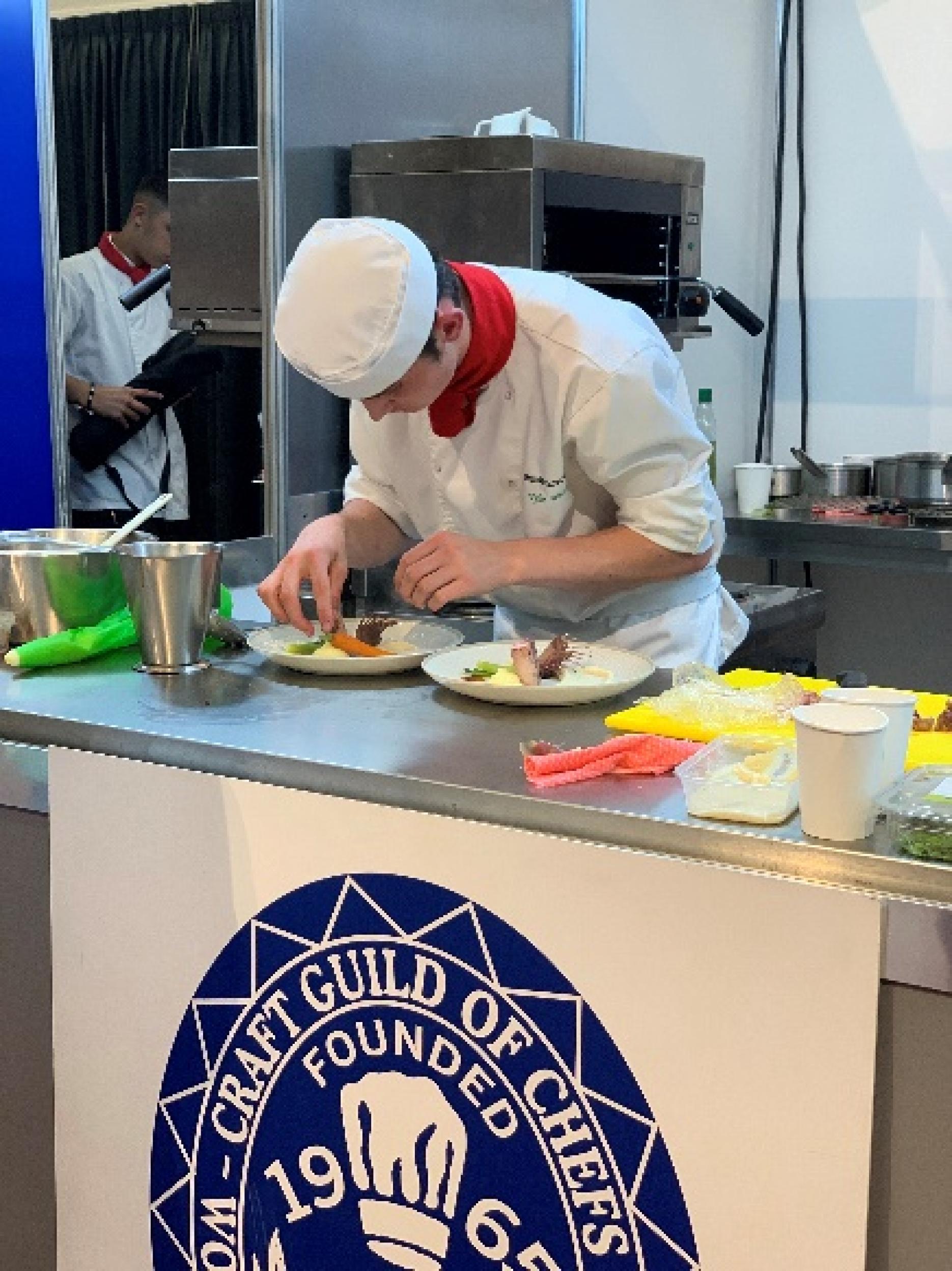 5th June 2019
Wessex salon gives student chefs 'taste of professional competition'
Student chefs were encouraged to showcase a broad range of skills when they took part in the recent Craft Guild of Chefs annual Wessex Salon Culinaire, co-hosted with Brockenhurst College in Hampshire.

Gold award recipients included Louis Haynes from Brockenhurst College for the risotto challenge, Samantha Gibb from Brooklands College for the afternoon tea pastries, Shanay Thomas from central Bedfordshire College for the Rollover hotdog competition and Hannah Pace from Exeter College for the live hot fine dining class.
More than 270 culinary students from across the UK competed in an event designed to give young chefs their first taste of a professional competition.
Steve Scuffell, the guild's chairman of vice presidents and organiser of the Wessex salon, said: "We couldn't have done this without our sponsors and thank them for their continued support.
"As always, the real buzz is to see the competitors grow in stature over the course of the competition and walk away enriched from the experience. Well done to everyone."
The competition is divided into five different categories: live hot, live cold, restaurant, cold static and bakery. Each competition had its own judging criteria and was marked independently on merit. 
This year three new live hot competitions were incorporated, the barbecue cook-off, team cook and serve and the Eric Bruce Memorial Trophy canapé challenge. The barbecue cook-off included base flavours from Mexico, India and the Caribbean.
Ben Bartlett, president at the British BBQ Association and a barbecue cook-off judge commented:
"The Wessex Salon Culinaire has established itself as one of the premier chef competitions of the year and it is a fantastic opportunity for young chefs to showcase their talent on a national platform and be recognised for their ability."