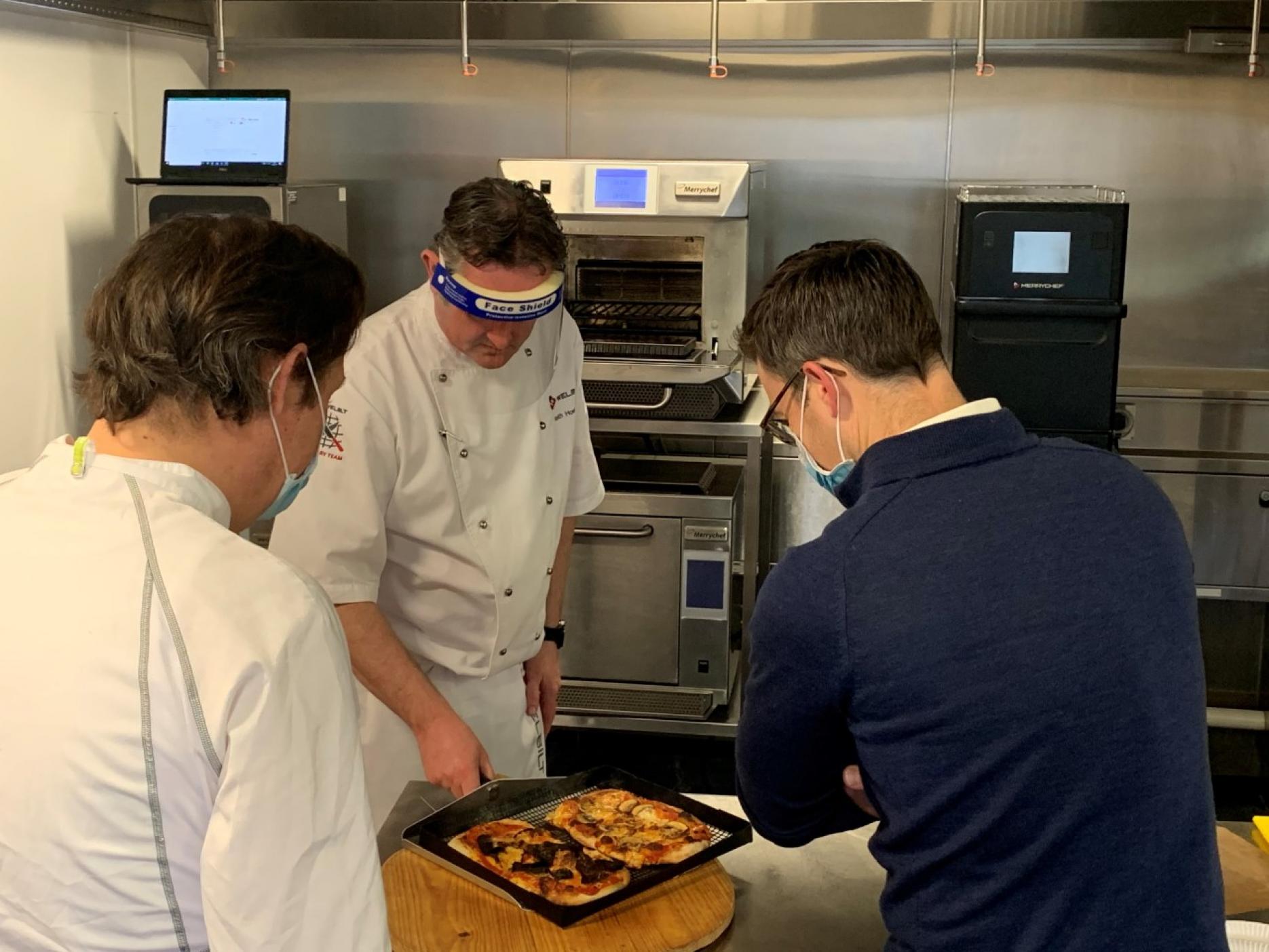 4th June 2021
Welbilt starts giveaway for Hospitality Action cookbook
Welbilt is offering a free copy of Chefs at Home, the new cookbook raising funds for Hospitality Action, to the first 40 people who sign up to one of their masterclasses.
During a masterclass session operators will be able to see the Welbilt equipment in action and understand the benefits they bring to menu preparation, speed and the quality of food.
Steve Hemsil, sales director UK & Ireland at Welbilt, said: "Our demo kitchens have been welcoming chefs and operators for the last couple of months and our masterclasses have proved really popular.
"Now, as well as learning all about the fantastic Convotherm maxx and Merrychef ranges of equipment, we are offering the first 40 people to sign up via the masterclass website (https://info.welbilt.uk/welbiltculinarymasterclassbooking) a copy of the brilliant Chefs At Home; a collection of lockdown recipes from 54 of the UK's most-loved chefs."
The Chefs at Home cookbook contains recipes from chefs including Tom Kerridge, Angela Hartnett, Gordon Ramsay and Jamie Oliver. The cookbook contains over 100 recipes from brunches to bakes as well as vegetarian dishes and meat feasts.
Hospitality Action was launched in 1837 and it aims to offer financial, physical or psychological support services to help people from hospitality get back on their feet.
Hemsil added: "Whatever type of business you run, we have a Convotherm or Merrychef that will help. Our masterclasses will update you on the new trends, how to optimise cooking processes, recipe development and you'll get to experience our award-winning equipment in action."
The upcoming masterclasses include:
Sheffield (James Benger) Tuesday 22nd June
Guildford (Keith Howland) Tuesday 15th June
Cannock-First Choice (Paul Connell) Tuesday 8th June + Tuesday 29th June
To book a place on one of the masterclasses, visit here.