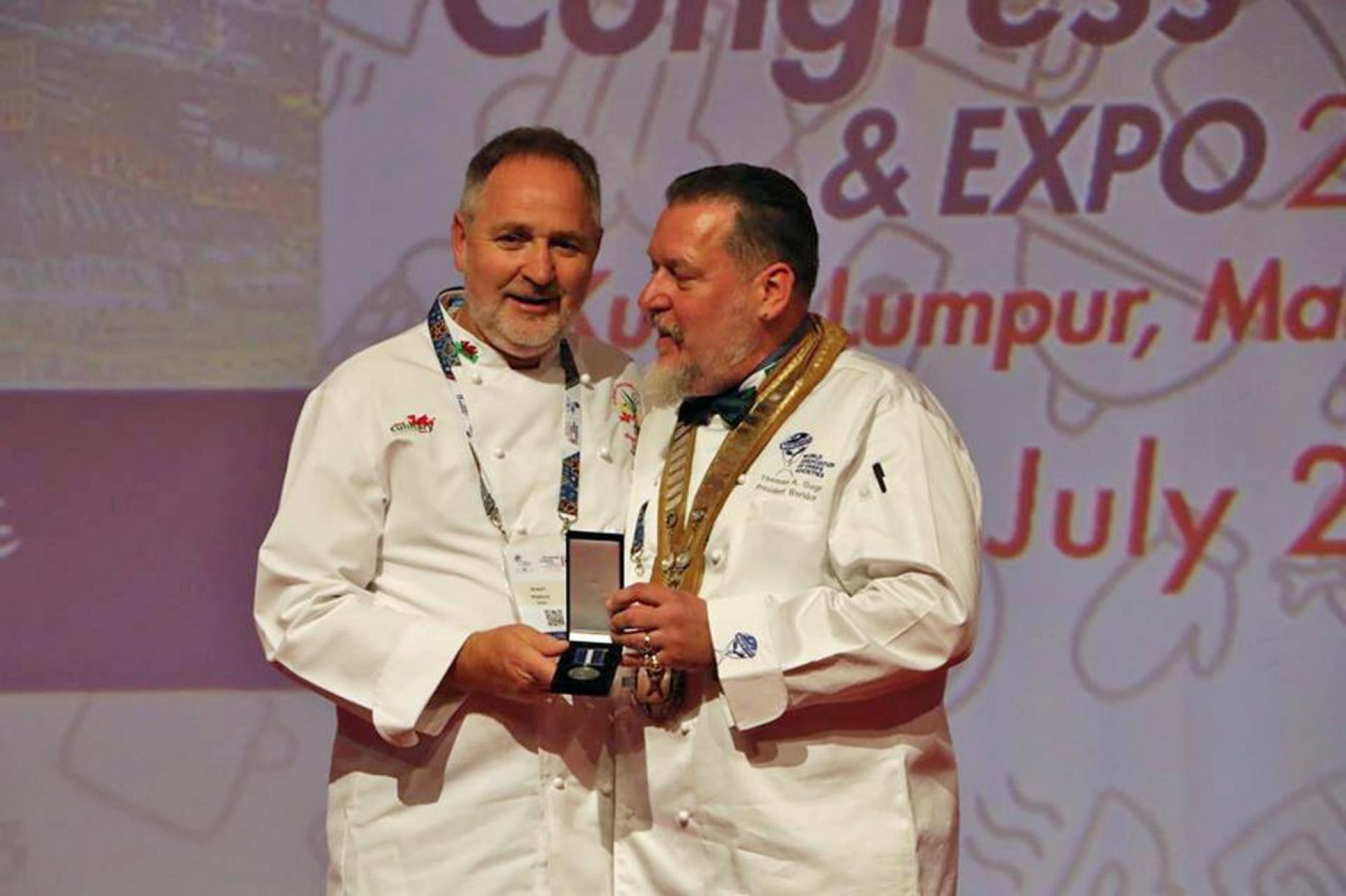 4th March 2021
Wales pressing ahead with plans to host Worldchefs event in October
Organisers have confirmed that plans for the Worldchefs Global Chefs Challenge, which will be held at the Celtic Manor Resort from 23-26 October, are progressing at full speed.
Arwyn Watkins OBE, president of the Culinary Association of Wales, said: "We believe that the Global Chefs Challenge will be a fantastic opportunity for the hospitality industry to open up again following the global pandemic. Our plans are progressing well, boosted by the enthusiastic support that we are receiving from Worldchefs.
"Hosting a global event of this magnitude in Wales is a huge honour and undertaking, but the Culinary Association of Wales and its partners relish the challenge of welcoming the world's best chefs. Hopefully, this event will support the steps being taken to help Wales bounce back from the pandemic's severe economic impact."
The event will feature the Global Pastry Chefs Challenge on the first day, the Global Chefs Challenge on days two and three and the Global Young Chefs Challenge for the Hans Bueschkens Trophy on day four.
Worldchefs president Thomas A. Gugler, added: "Wales and the Global Chefs Challenge - an amazing opportunity and match with a fantastic venue - will welcome chefs from around the globe for the first time, and for me it's a must to attend.
"I am looking forward to seeing you all at the Worldchefs Global Chefs Challenge in Wales. I wish Arwyn and the team good luck for all the preparations and thanks for the amazing dedication."