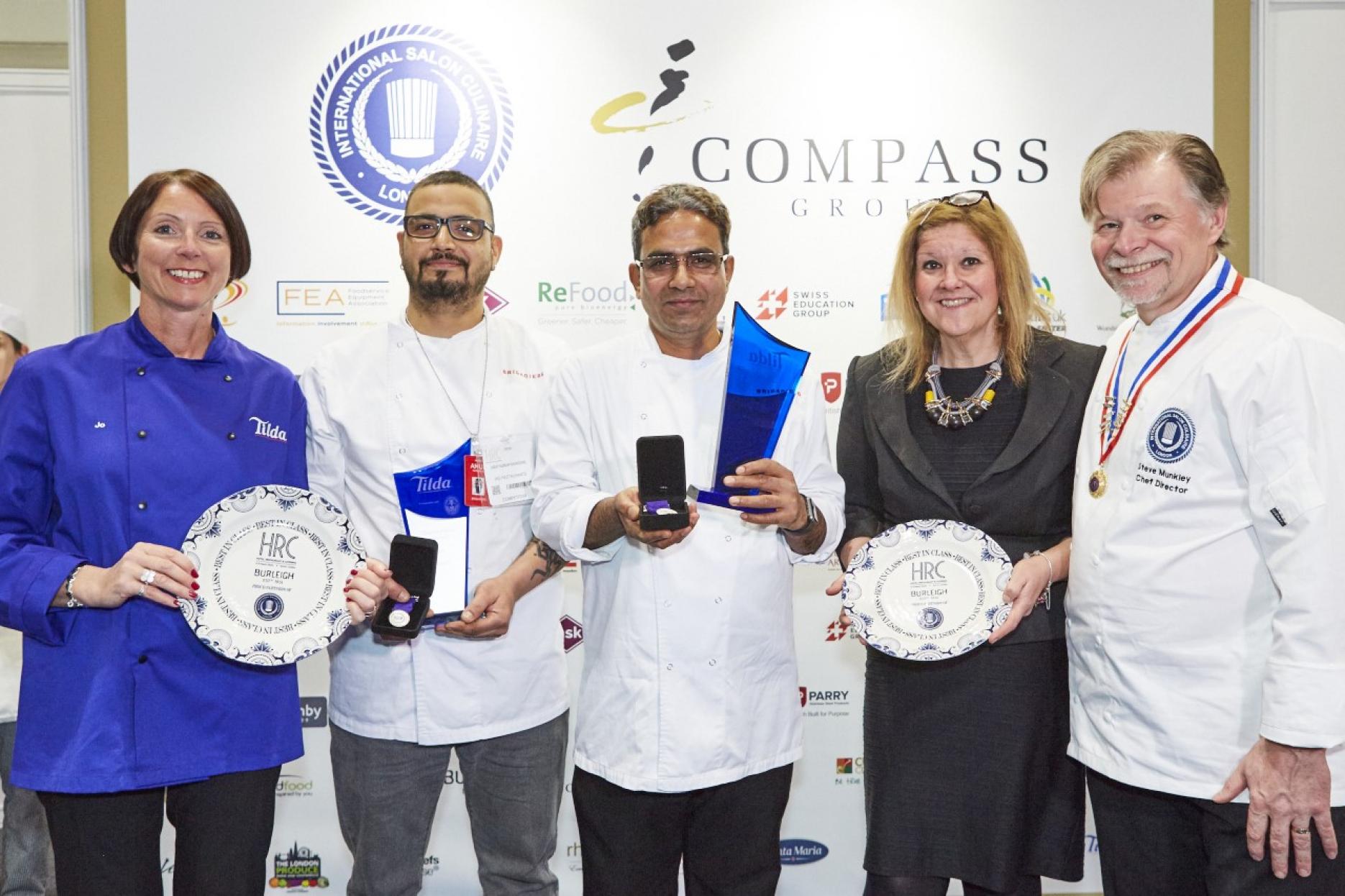 14th April 2021
Tilda Chef Team of the Year competition returns for 2021
The Tilda Chef Team of the Year 2021 is open for entries, with the live final due to take place in London on 9 June at the University of West London.
As part of Salon Culinaire and in conjunction with the Craft Guild of Chefs the competition winners will receive the famous blue trophy and a gastro trip to Italy when the Covid-19 restrictions allow.
The winning prize is a two-night trip to the Piedmont region where you'll visit the rice paddies and mills responsible for the Tilda rice and explore one of Italy's oldest cities whilst enjoying Vercelli's best, local produce and food festivals.
Chefs can register for the competition now by visiting:  https://internationalsalonculinaire.co.uk/salon-live/ by 21 May 2021.
In the final, teams will have 45 minutes to prepare four portions of a main and dessert. The judges are looking for creativity and entries that celebrate global cuisine from plant-based to street food. To help chefs prepare Tilda is offering one-to-one sessions in May.  
Annette Coggins, head of foodservice at Tilda UK, said: "The events of the past year have been challenging for us all and hospitality has had it quite tough. But if we know chefs, and I think we do, they're a resilient bunch and are keen to get back into the kitchen doing what they love the most!
"Our rice is so versatile and choosing the right rice for your dish is half the fun! We're proud to have such an extensive range that can cater for every need and cuisine.
"We're so looking forward to seeing what chef teams will come up with in this year's competition - be adventurous with your entries and don't be afraid to take risks to impress the judges!"  
Three runners-up teams will be given a Tilda rice goody hampers for their kitchen, which includes aprons, huski cups and tote bags to celebrate Tilda's 50th anniversary.