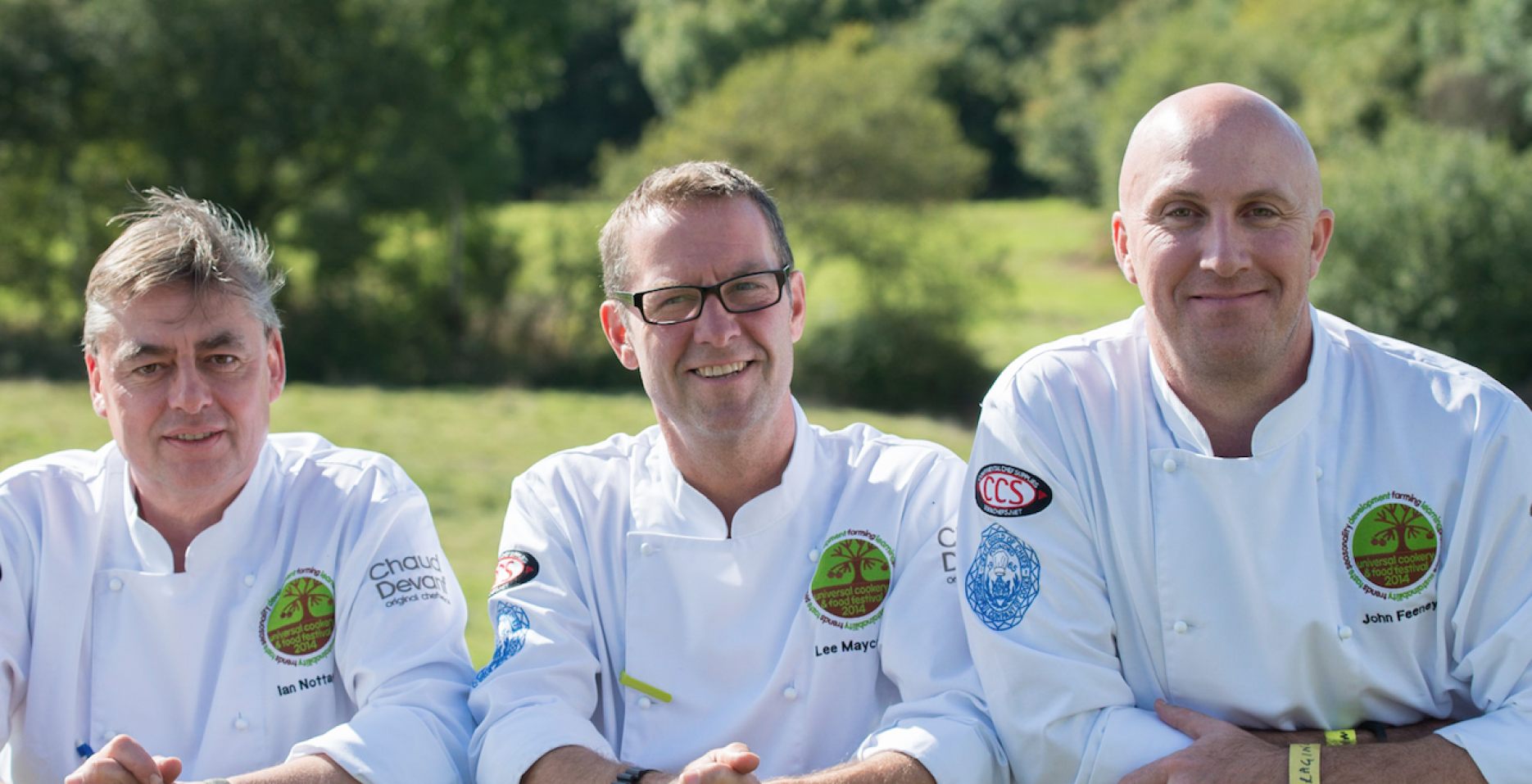 27th February 2020
Tickets on sale for Craft Guild of Chefs' ninth Universal Cookery and Food Festival
The Craft Guild of Chefs has announced the Universal Cookery and Food Festival (UCFF) will take place on 15 September 2020 at Mudwalls Farm, Warwickshire.
The UCFF was created to give chefs, foodservice professionals and exhibitors the 'ultimate food experience'. The event is the brainchild of Ian Nottage, Lee Maycock and John Feeney. 
Every year the event takes place in a different location around Britain to ensure a greater variety of people can benefit from attending to learn something new about food provenance and current trends. 
Maycock, UCFF chef director, said: "UCFF provides a unique opportunity for chefs to get out of the kitchen and rub shoulders with local farmers, foragers, growers and suppliers. 
"The event is also designed to inspire chefs with new ideas, ingredients and trends. We want our visitors to take back [what they learn] to their establishments, so that they can in turn provide their customers with the ultimate food experience. 
"This year we will continue to attract chefs and foodservice professionals who want to build relationships and make connections that will help them to develop their careers. 
"Despite the ticket price staying the same, we will be delivering an even bigger and better event than ever before, with new attractions and an extensive speaker programme." 
The speaker programme includes michelin-starred chefs as well as 'rising stars' within the foodservice sector. They will discuss topics ranging from 'Instagrammable dishes' and pesticides. 
The UCFF will have a Global Food Stage with demonstrations from round the world highlighting current trends and industry issues. 
Visitors will go on an orchard walk to discover what it takes to nurture, breed and grow seasonal British fruit. There will also be an opportunity for attendees to forage and find wild species growing on and around Mudwalls Farm.  
Tickets are available for £120+VAT and for more information, visit: https://www.cookeryandfoodfestival.co.uk/.