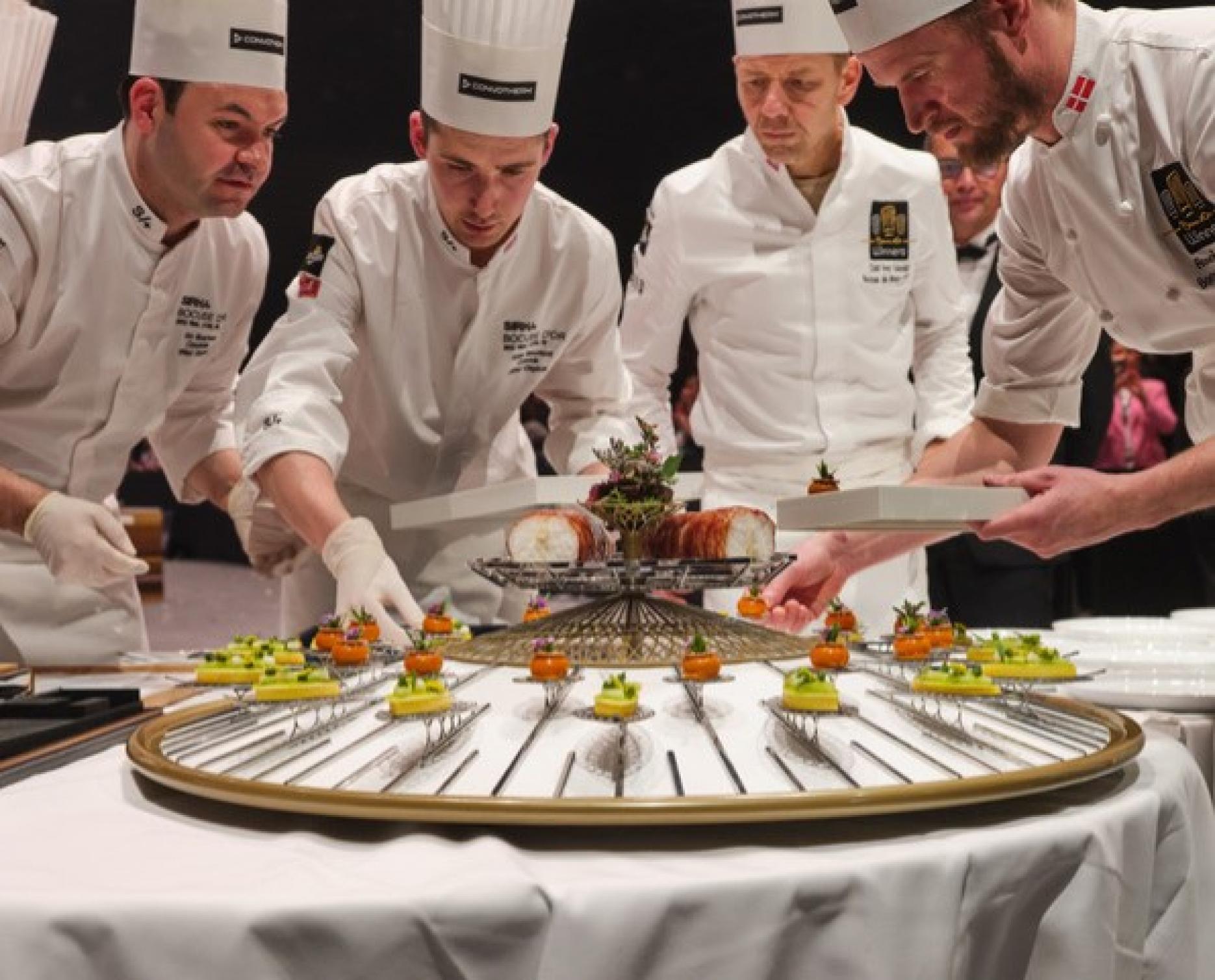 25th January 2023
Team UK secures 7th place at Bocuse d'Or 2023 final
Following two days of intense competition at the 'most prestigious culinary competition in the world', Team UK candidate Ian Musgrave and commis chef Adam Beaumont, both of The Ritz London, secured 7th place at the Bocuse d'Or 2023 Grand Final in Lyon, France.
Competing against 24 other countries, Team UK, guided by team coach and former candidate Tom Phillips of 2-Michelin starred Restaurant Story, had five hours and 35 minutes to prepare and present both the 'theme on the plate' and the 'theme on the platter' as set by the Bocuse d'Or governing body.  
Denmark achieved first place, Norway came second, while Hungary placed third. The jury's prize for the best plated dish went to France and the best platter went to Sweden. Leon Haarberg Nilsen won the best commis award, while the Mexican team were recognised for their dedication to social commitment with a prize.
This year's theme on the plate was 'Feed the Kids', recognising that a fundamental role of a chef is nutrition. The brief encouraged the top chefs from across the globe to be creative and 'inspire' the next generation of chefs and industry professionals.
Speaking after the competition, Musgrave said: "It's been a genuine honour to represent our nation on the biggest culinary stage in the world and I'm proud of what Adam and I produced to try and push the boundaries of gastronomy.
"The competition out there was tough and while we're disappointed to have not reached the podium, as a team we have progressed leaps and bounds over the past couple of years and I'm confident we'll get there in the future."