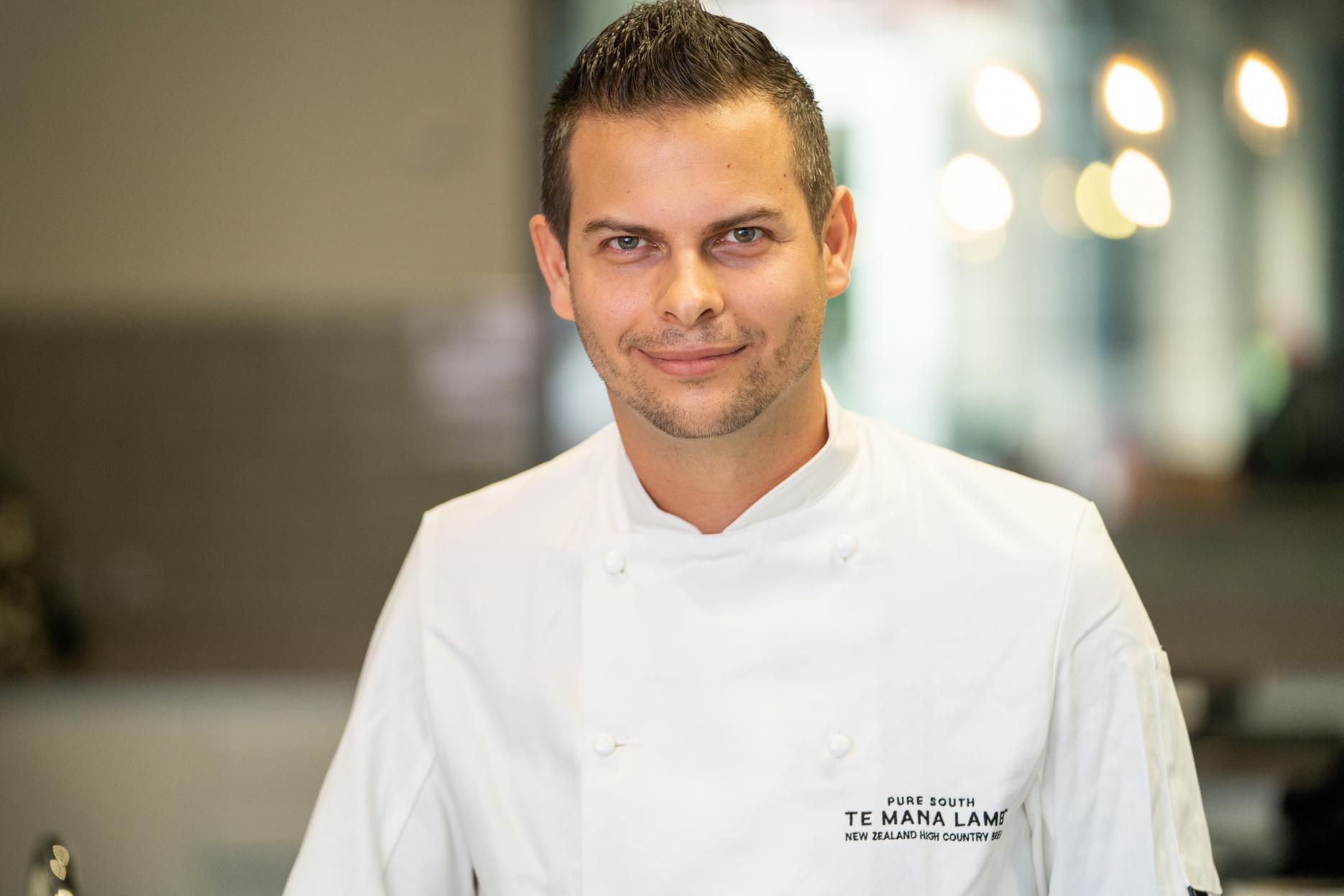 9th October 2019
TE MANA lamb challenge crowns winner
Lee Ladislav Poustevnik, head chef of Beales Gourmet, was named as the winner of the 2019 TE MANA lamb challenge with his 'Dish of the Habit' (Duo of Lamb).
Now in its second year, the cooking competition attracted entrants from all over the UK competing for a trip of a lifetime to New Zealand. Twenty-five chefs were shortlisted to create a dish for a public vote, from which eight finalists were chosen to advance to the final.
The judges including Nick Vadis of Compass, Stephen Carter of boodle's and Ioannis Grammenos of the Hippodrome Casino. This year's head judge was Simon Hulstone the chef proprietor of The Elephant in Torquay Harbour, which has held a Michelin star for the past 14 years.
Hulstone said: "It was a tough year; the competition standards have got higher and higher. I was looking for a well presented, good textured, flavoursome plate of food and Lee delivered on all fronts.
"We use TE MANA lamb in the restaurant and it's absolutely the most premium lamb available. It's tender, it's full of flavour, the fat marbling adds a succulent element and it cooks like a dream."
Poustevnik has won a place on Alliance's Pure South Discovery Series 2020 in New Zealand where he will have the opportunity to visit their farms and cook with Pure South products.
He added: "I am so chuffed. I really didn't expect it. I am delighted the judges liked my food. The prize is amazing and the competition was tough, the other competitors were very strong."
TE MANA lamb is the result of combining of the finest breed, New Zealand's unique landscape and grazing on chicory herb pastures for 30 days. Not only has the fat been kept in it but it is naturally higher in omega-3.
John Skotidas, head chef from Mazi restaurant, won the 2018 TE MANA lamb challenge. Following his experience of the Pure South Discovery Series in May 2019, he commented: "The prize was great and unforgettable experience. The tour meant a lot to me.
"It was a unique way to experience the culture and heritage of TE MANA lamb. I visited some fantastic places that maybe I would never have access to, and I met a fantastic group of people. I had a good taste of New Zealand produce and culture.
The finalists in full:
Lee Ladislav Poustevnik, Head Chef, Beales Gourmet – Winner of TE MANA Challenge 2019

Alexandros Zacharopoulos, Chef de partie, Mazi

John Hitchen, Head Chef, Manchester Arena

Konstantinos Kaitalidis, Junior Sous Chef, Holborn Dining Room

Ashton Clemente Dias, Sous chef, GÅRD Taste Scandinivian

Alexandros Gerontidakis, Chef de partie, Sette Scarpetta

Aaron Thomas, Sous chef, Hawkyns by Atul Kochhar

Petros Mais, Head Chef, Suzi Tros
The next TE MANA lamb competition will be launched again next year, for more information visit: www.puresouth.co.uk/temanachallenge.