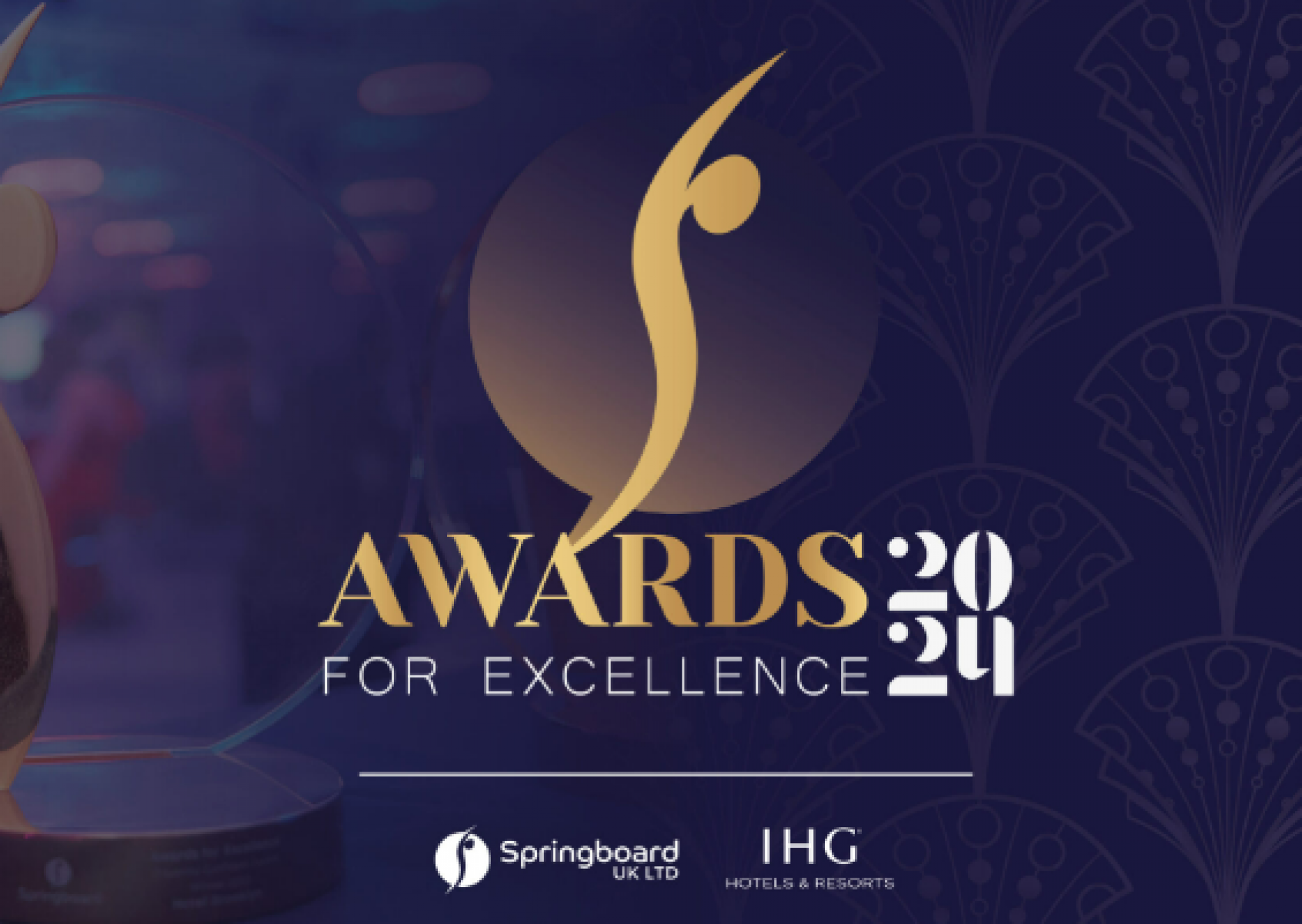 14th November 2023
Springboard opens nominations to Awards for Excellence 2024
Hospitality professionals are encouraged to enter themselves or their business in one of 16 categories at the 2024 Springboard Awards for Excellence, which celebrate excellence in recruitment, training, staff development and retention across the industry.
The free-to-enter Awards for Excellence are open to businesses and individuals that have achieved 'outstanding things' over the past 12 months. The deadline for final entries is Monday 8th January 2024 and the shortlist will be announced in February 2024.
The awards ceremony will take place at the InterContinental Park Lane in London on Thursday 11th April 2024. Two new awards have also been added for 2024 – Best Use of Technology and Talent Development Team of the Year.
Chris Gamm, chief executive of Springboard, commented: "Each year, the Springboard Awards for Excellence ceremony grows in popularity and in 2024 we will continue that trend. It's a great indicator of the strength of the hospitality industry, the talented workforce within it and the many successes of the industry this past year.
"The Springboard Awards for Excellence are one of the most prestigious recognitions in the hospitality sector. Being a finalist or winner is a mark of excellence that stands out on your professional journey. The awards ceremony brings together industry leaders and influencers and is a fantastic opportunity to connect with like-minded professionals, receiving the exposure your business deserves."