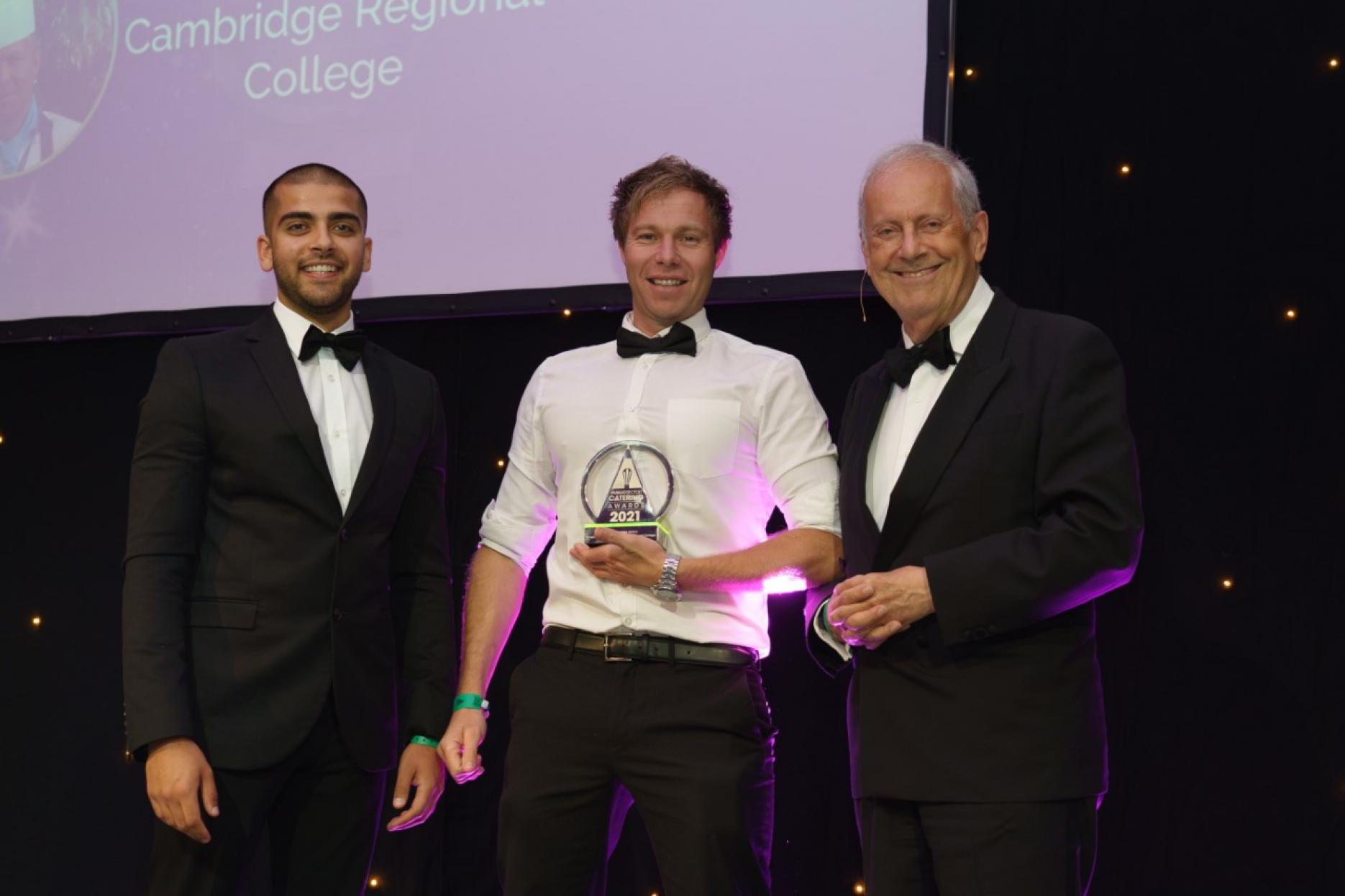 13th September 2021
Public Sector Catering announces award winners
The Public Sector Catering Awards, which took place on 9 September 2021, celebrated those who have gone 'above and beyond' the call of duty.
Graham Taylor from Cambridge Regional College won the Catering College Award. Cambridge Regional College delivers outstanding teaching and learning as well as striving to create professional learning environments that reflect current industry standards.
The Catering College Award finalists included:
Greg Cheeseman - Eastleigh College
Edinburgh College Professional Cookery & Hospitality Team
Sarah Copp from Caring Cooks of Jersey took home the Chef of the Year Award. Sarah's careful planning, ordering and sourcing of suppliers has created a service that is sustainable and her cooking has increased the number of parents signing up weekly.
The Chef of the Year Award finalists included:
Paul Bloxham - Aramark UK
Darren Passmore - Compass Group
Alex Sim - University of Bristol
Andy Wilcock - Impact Food Group
SSgt Marc Wrangham from The Army was named the winner of the Armed Services Award. His versatility as a soldier and as a tradesman surpasses every expectation. He is an exemplary role model and absolutely held in the highest regard.
The Armed Services Award finalists included:
CPO Jonathan Barnes - Royal Navy
SAC John Jones – Royal Air Force
Mark Lewis, chief executive of Hospitality Action was crowned the winner of the Special Contribution Award. With no government funding Hospitality Action had to move quickly to make and distribute as much money as possible and Mark made sure it was one of the first UK charities to announce that emergency financial help would be made available.
The Special Contribution Award finalists included:
Anwar Kajee - Country Court Care
Keith Metson - Aramark UK
Molly Shaher - PACE
NHS Supply Chain: Food
John Loughton from the Scran Academy won the Training and Apprenticeship Award. The Scran Academy is a catering social enterprise to help change the lives of disadvantaged young people in Edinburgh.
The Training and Apprenticeship Award finalists included:
Brian Campbell and Ross Ferguson - Golden Jubilee Hospital
Mathew Shropshall - University College Birmingham
Apprenticeship & Early Careers Team - Compass Group UK and Ireland
Shine Programme - Restaurant Associates
The National Association of Care Catering
Owen Sidaway won the Lifetime Achievement Award for his service to prison catering. He ran an operation that fed 84,000 prisoners, serving more than 90 million meals a year and running a £95m annual budget.