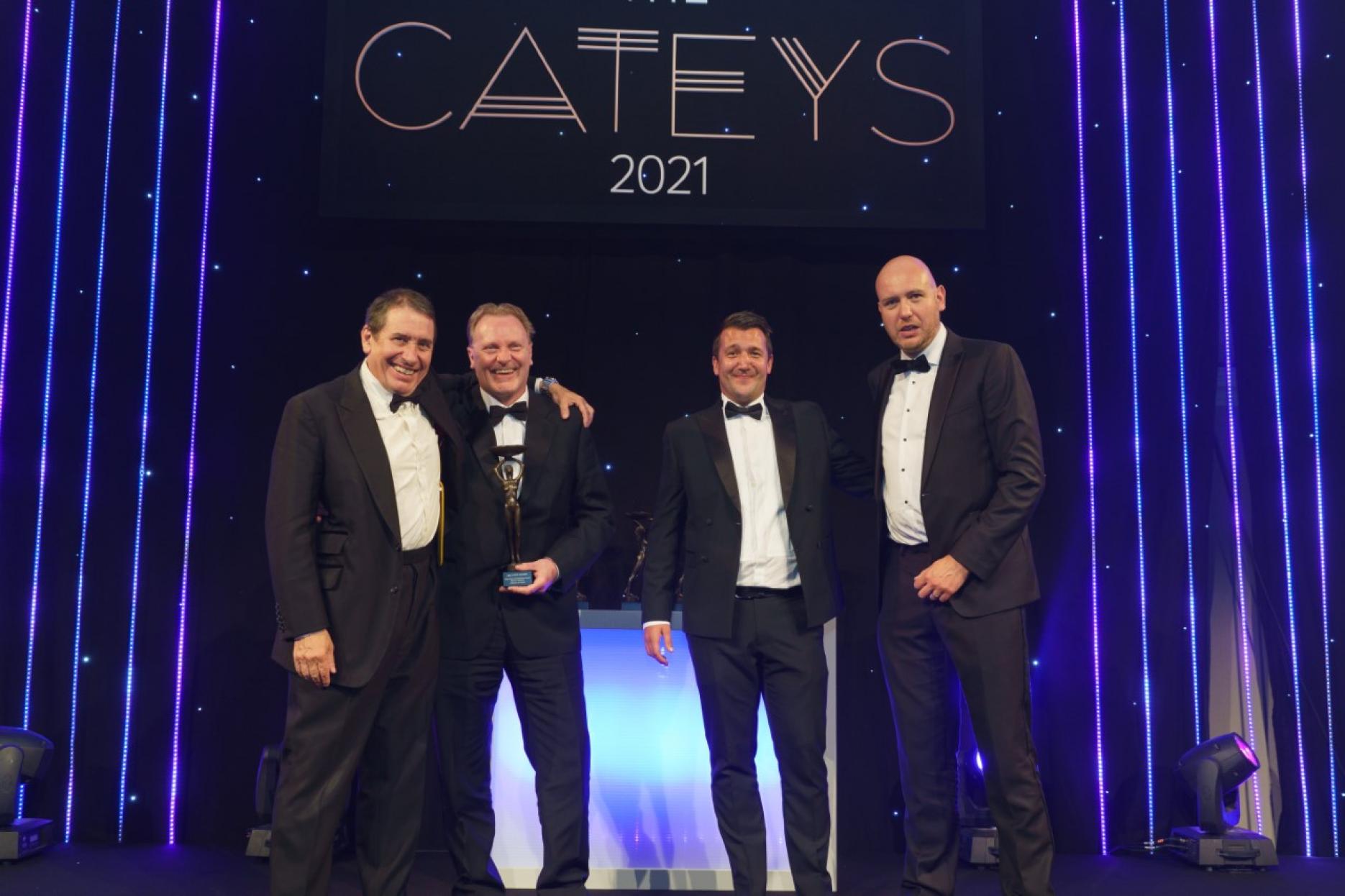 13th September 2021
A Passion to Inspire wins Catey Award
The Education and Training award went to A Passion to Inspire's Murray Chapman for his 'innovative approach to continuous learning for hospitality students across the country'.
Chapman said: "I was honoured to pick up the Catey Award for Education and Training in front of 900+ guests in London, I picked up this award on behalf of all of you that have helped make A Passion to Inspire what it is, I thank you all.
"Congratulations to all of us  every – Chef – Farmer – Producer- Grower – Employer – Charity  - Supplier  - The Craft Guild – MCGB  - The Caterer -  College – Lecturer  and of course Inspired Students – we are all winners. We have all worked together for over 11 years – Inspiring each other to go the extra mile to support Hospitality and its future."
Chapman works with colleges to encourage their students to enter chef competitions that enable young chefs to demonstrate their knowledge and skills. A Passion to Inspire has also helped to raise over £230,000 for industry charities such as Hospitality Action.
One of the judges David Foskett added: "[Murray Chapman is] an exceptional, well-respected individual who strives to support colleges and students to develop talent, raise the status of hospitality and improve career prospects for all students."
The other finalists in the Education and Training category included:
Peter Brooks, Compass Group UK & Ireland
John Keating, Fairmont St Andrews
Neil Rippington, the Chefs' Forum
Stephanie Robertson, RA Group