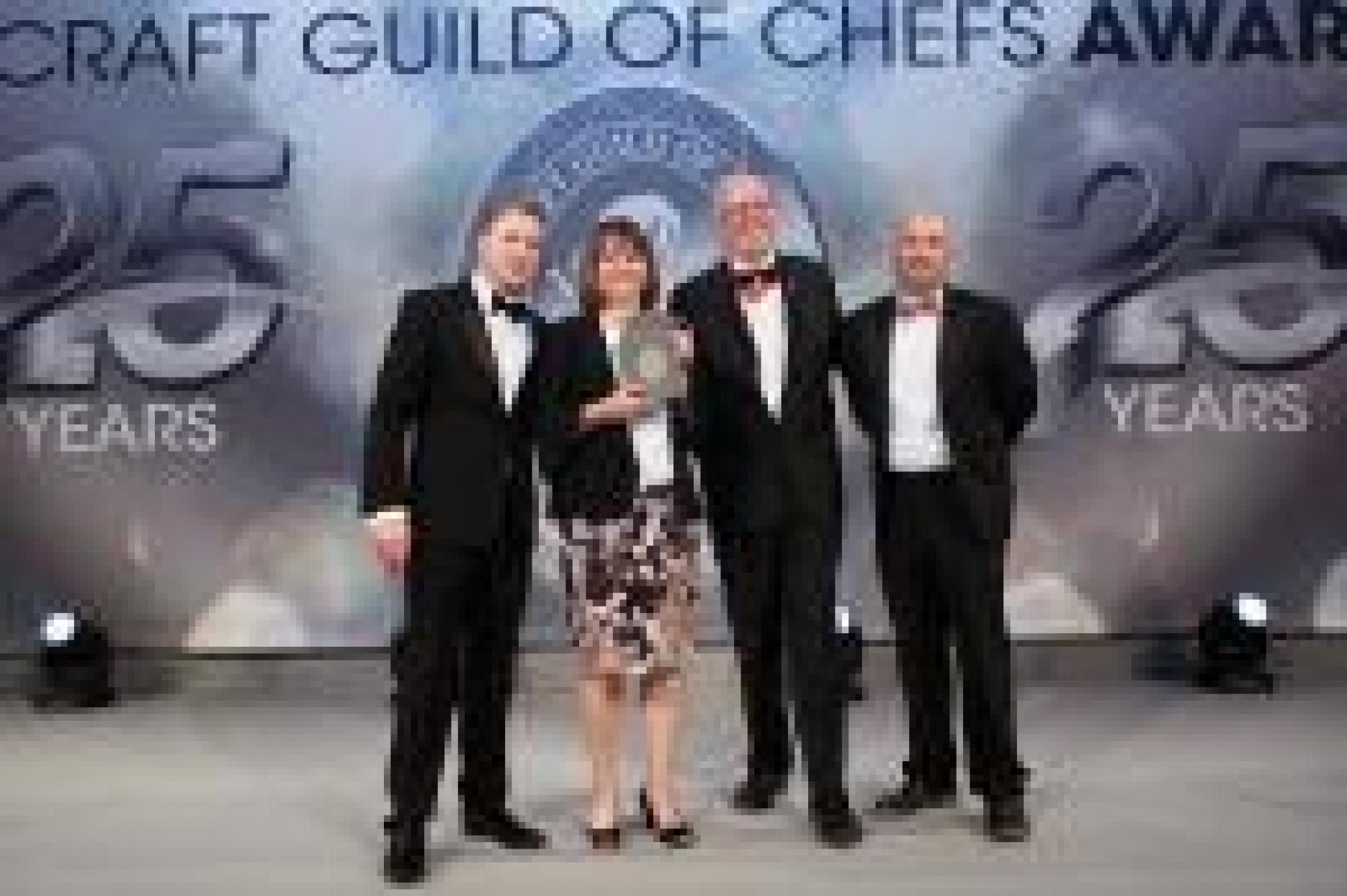 17th April 2019
Nominations announced for Craft Guild of Chefs Awards 2019
After some careful judging, the nominations are in for the Craft Guild of Chefs Awards 2019.
The winners will be announced on Thursday 6 June at the London Hilton on Park lane and recognise the key figures in the UK chef industry. It will be a celebration to remember with over 600 professionals and a selection of industry luminaries in attendance to recognise both emerging and well established talent from across the industry. 
The full list of nominations are:
Apprentice Chef Award
Ethan Cleary, The Portsmouth Marriott Hotel
Patrycia Gora, Sodexo
Paige Hill, Royal Garden Hotel
Ben Jacob, Gatwick Airport
Armed Services Chef Award
Sgt Christopher Beavis, Royal Air Force
WO1 Angus Campbell, Royal Logistics Corps
Cpl David Davey-Smith, Royal Air Force
POCS Stephen Stokoe, Royal Navy
Banqueting and Event Chef Award
Gemma Amor, Sodexo, Ascot Racecourse
Brian Canale, Heritage Portfolio
Tom Parry, Levy UK
Chef Lecturer Award
Gregg Brown, University of West London
Andrea Ruff, The Claire Clarke Academy
Len Unwin, The Sheffield College
Chef's Favourite Branded Restaurant
Bills Restaurants
Cote Brasserie
Franco Manca
Leon Restaurants
Miller & Carter
Wagamama
Yo! Sushi
Competition Chef Award
Cpl Ian Mark, Royal Air Force
Cpl Stefan Sewell, Royal Air Force
Graham Singer, ESS Support Services Worldwide
Contract Catering Chef Award
Paul Connolly, Amadeus
James Larkins, Compass Group
Adam Thomason, Genuine Dining Company
Development Chef Award
David Humphreys, Tillery Valley Foods
Danny Silcock, Brakes
Laurence Tottingham, Oliver Kay, part of Bidfresh
Innovation Award
Will Bowlby, Kricket
Andrew Clarke, St Leonards Restaurant
Andrew Wong, Kyms Restaurant
New Restaurant of the Year Award
Alex Bond, Alchemilla Restaurant
Tom Brown, Cornerstone
Tomos Parry, Brat Restaurant
Pastry Chef Award
Martin Dockett, Rhockett
Clarisse Flon, Cafe Forty One
Sarah Frankland, Penny Hill Park Hotel
People's Choice Award
Murray Chapman, First Contact Chefs
David Croft, Ex Chef, Disability Campaigner and Author
Scott Whiteing, Genuine Dining Company
Pub Restaurant Chef Award
Leigh Evans, Methuen Arms
Robert Taylor, The Compasses Inn
Dave Wall, The Unruly Pig
Public Sector Chef Award
Steven Cross, Park Community School
Ryan Hopper, ESS Defence
Restaurant Chef Award
Jean-Philippe Blondet, Alain Ducasse at the Dorchester
Pascal Canevet, La Maison Bleue
Kuba Winkowski, The Feathered Nest Country Inn
Young Chef Award
Rick Owens, Le Manoir aux quat'Saisons
Thomas Pill, Farnham Castle
Hannah Williams, Genuine Dining Company
The Craft Guild of Chefs will also present a Special Award to the chef who, above all others, has made an outstanding contribution to the industry.
For more information and to book your place, please visit: http://cgcawards.co.uk/craft-guild-chefs-awards-2018